Second Day of Christmas in Netherlands
Quick Facts
The second day of Christmas is a holiday for many people in the Netherlands. It always falls on December 26.
Local names
| Name | Language |
| --- | --- |
| tweede kerstdag | Dutch |
| Second Day of Christmas | English |
| 2. Weihnachtsfeiertag/Stephanstag | German |
Alternative name
2nd day of Christmas
Second Day of Christmas 2014
Friday, December 26, 2014
Second Day of Christmas 2015
Saturday, December 26, 2015
List of dates for other years
Many people in the Netherlands observe the second day of Christmas, which falls on December 26. It is a continuation of the Christmas holiday or a chance to spend time outdoors or with family or friends. It is also Saint Stephen's Day.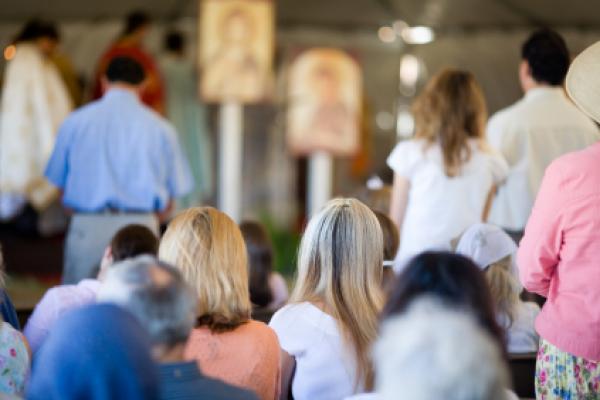 ©iStockphoto.com/Slobo Mitic
What do people do?
Some Christians attend church on December 26 to mark Saint Stephen's Day. However, many people spend the second day of Christmas in much the same way as Christmas Day. They spend most of the day preparing and eating a large meal with family members or close friends. Many couples spend Christmas Day at one partner's parental home and the next day at the other's parental home. Others visit relatives such as grandparents, uncles, aunts, cousins, nephews or nieces.
Other people plan a more active day and go for a walk or cycle ride in the countryside or along the coast, take part in sports competitions or visit a children's farm or a Christmas market. Christmas markets with mobile ice skating rinks are especially popular. Those who spend the day quietly may spend the evening attending the theater, a musical or the cinema. For some people, December 26 is the traditional day to depart to countries such as France, Austria, Germany, Switzerland or Italy for a winter vacation centered on skiing or snowboarding.
Public life
Many people in the Netherlands have a day off work on December 26. Banks, post offices and many businesses are closed. Depending on local government policies and customs, stores may be open or closed. Stores that are open may open later and/or close earlier than usual. Public transport services generally operate a slightly reduced service, but there may be no public transport in rural areas. There are some restrictions on selling alcohol on December 26. There may be some congestion around the Christmas markets, shopping malls specialized in furniture and popular visitor attractions.
Background
The Christmas celebration traditionally lasted for 12 days from December 25 (Christmas Day) until January 6 (Epiphany). Epiphany commemorates the three wise men's visit to Jesus, according to the Christian bible. The 12-day feast reflected the winter festivals in Europe during pre-Christian times. The December 26 holiday is now all that remains of the long feast.
In the church calendar, December 26 is Saint Stephen's Day. Saint Stephen lived around the same time as Jesus. He was responsible for distributing aid and support to widows within the church community and was renowned for his preaching skills. He was tried for blasphemy and stoned to death.
Second Day of Christmas Observances
| Weekday | Date | Year | Name | Holiday type |
| --- | --- | --- | --- | --- |
| Wed | Dec 26 | 1990 | Second Day of Christmas | National holiday |
| Thu | Dec 26 | 1991 | Second Day of Christmas | National holiday |
| Sat | Dec 26 | 1992 | Second Day of Christmas | National holiday |
| Sun | Dec 26 | 1993 | Second Day of Christmas | National holiday |
| Mon | Dec 26 | 1994 | Second Day of Christmas | National holiday |
| Tue | Dec 26 | 1995 | Second Day of Christmas | National holiday |
| Thu | Dec 26 | 1996 | Second Day of Christmas | National holiday |
| Fri | Dec 26 | 1997 | Second Day of Christmas | National holiday |
| Sat | Dec 26 | 1998 | Second Day of Christmas | National holiday |
| Sun | Dec 26 | 1999 | Second Day of Christmas | National holiday |
| Tue | Dec 26 | 2000 | Second Day of Christmas | National holiday |
| Wed | Dec 26 | 2001 | Second Day of Christmas | National holiday |
| Thu | Dec 26 | 2002 | Second Day of Christmas | National holiday |
| Fri | Dec 26 | 2003 | Second Day of Christmas | National holiday |
| Sun | Dec 26 | 2004 | Second Day of Christmas | National holiday |
| Mon | Dec 26 | 2005 | Second Day of Christmas | National holiday |
| Tue | Dec 26 | 2006 | Second Day of Christmas | National holiday |
| Wed | Dec 26 | 2007 | Second Day of Christmas | National holiday |
| Fri | Dec 26 | 2008 | Second Day of Christmas | National holiday |
| Sat | Dec 26 | 2009 | Second Day of Christmas | National holiday |
| Sun | Dec 26 | 2010 | Second Day of Christmas | National holiday |
| Mon | Dec 26 | 2011 | Second Day of Christmas | National holiday |
| Wed | Dec 26 | 2012 | Second Day of Christmas | National holiday |
| Thu | Dec 26 | 2013 | Second Day of Christmas | National holiday |
| Fri | Dec 26 | 2014 | Second Day of Christmas | National holiday |
| Sat | Dec 26 | 2015 | Second Day of Christmas | National holiday |
| Mon | Dec 26 | 2016 | Second Day of Christmas | National holiday |
| Tue | Dec 26 | 2017 | Second Day of Christmas | National holiday |
| Wed | Dec 26 | 2018 | Second Day of Christmas | National holiday |
| Thu | Dec 26 | 2019 | Second Day of Christmas | National holiday |
| Sat | Dec 26 | 2020 | Second Day of Christmas | National holiday |
Related holidays
Other holidays in December 2014 in Netherlands
Other calendars
Related links