Good Friday in Poland
Quick Facts
Good Friday is observed in many churches in Poland to remember Jesus Christ's death on the cross.
Local names
| Name | Language |
| --- | --- |
| Wielki Piątek | Polish |
| Good Friday | English |
| Karfreitag | German |
Good Friday 2014
Friday, April 18, 2014
Good Friday 2015
Friday, April 3, 2015
List of dates for other years
Many churches in Poland observe Good Friday, which is the Friday before Holy Saturday, Easter Sunday (Wielkanoc), and Easter Monday. Good Friday commemorates Jesus Christ's Passion, crucifixion and death, which is told in the Christian bible.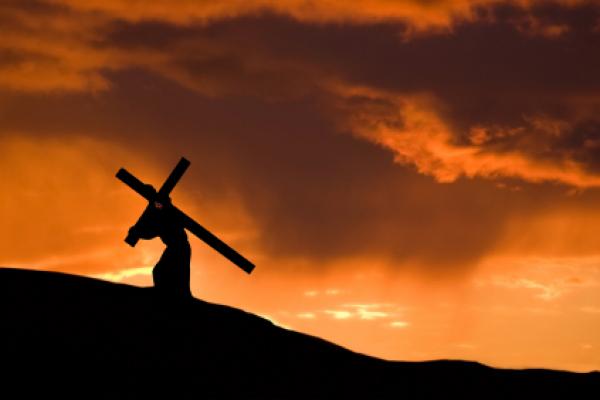 ©iStockphoto.com/wwing
What do people do?
There are Good Friday processions that take place in some cities and towns in Poland. These processions commemorate the final moments of Jesus' life before he was placed on the cross. Replicas of Jesus' body are also seen in some churches. Some people also fast by not eating certain types of food (for example, red meat) on Good Friday.
Public life
Good Friday is not an official public holiday in Poland, but some shops may have shorter opening hours. Some museums, theaters and tourist attractions may also be closed.
Background
Many Christians in Poland and in other countries worldwide observe Good Friday, which is the day Jesus Christ is believed to have died on the cross.
Symbols
The most important Good Friday symbol is the crucifix, or cross, which represents the way in which Jesus died. Some crosses bear a figure of Christ. Other symbols of Good Friday include black cloth used to cover the cross, paintings and statues in churches and some homes to signify mourning.
About Good Friday in other countries
Read more about
Good Friday
.
Good Friday Observances
| Weekday | Date | Year | Name | Holiday type |
| --- | --- | --- | --- | --- |
| Fri | Apr 13 | 1990 | Good Friday | Observance |
| Fri | Mar 29 | 1991 | Good Friday | Observance |
| Fri | Apr 17 | 1992 | Good Friday | Observance |
| Fri | Apr 9 | 1993 | Good Friday | Observance |
| Fri | Apr 1 | 1994 | Good Friday | Observance |
| Fri | Apr 14 | 1995 | Good Friday | Observance |
| Fri | Apr 5 | 1996 | Good Friday | Observance |
| Fri | Mar 28 | 1997 | Good Friday | Observance |
| Fri | Apr 10 | 1998 | Good Friday | Observance |
| Fri | Apr 2 | 1999 | Good Friday | Observance |
| Fri | Apr 21 | 2000 | Good Friday | Observance |
| Fri | Apr 13 | 2001 | Good Friday | Observance |
| Fri | Mar 29 | 2002 | Good Friday | Observance |
| Fri | Apr 18 | 2003 | Good Friday | Observance |
| Fri | Apr 9 | 2004 | Good Friday | Observance |
| Fri | Mar 25 | 2005 | Good Friday | Observance |
| Fri | Apr 14 | 2006 | Good Friday | Observance |
| Fri | Apr 6 | 2007 | Good Friday | Observance |
| Fri | Mar 21 | 2008 | Good Friday | Observance |
| Fri | Apr 10 | 2009 | Good Friday | Observance |
| Fri | Apr 2 | 2010 | Good Friday | Observance |
| Fri | Apr 22 | 2011 | Good Friday | Observance |
| Fri | Apr 6 | 2012 | Good Friday | Observance |
| Fri | Mar 29 | 2013 | Good Friday | Observance |
| Fri | Apr 18 | 2014 | Good Friday | Observance |
| Fri | Apr 3 | 2015 | Good Friday | Observance |
| Fri | Mar 25 | 2016 | Good Friday | Observance |
| Fri | Apr 14 | 2017 | Good Friday | Observance |
| Fri | Mar 30 | 2018 | Good Friday | Observance |
| Fri | Apr 19 | 2019 | Good Friday | Observance |
| Fri | Apr 10 | 2020 | Good Friday | Observance |
Related holidays
Other holidays in April 2014 in Poland
Other calendars
Related links