Ash Wednesday in Spain
Quick Facts
Ash Wednesday marks the first day of Lent in western Christian churches.
Local names
| Name | Language |
| --- | --- |
| Miércoles de Ceniza | Spanish |
| Ash Wednesday | English |
Ash Wednesday 2013
Wednesday, February 13, 2013
Ash Wednesday 2014
Wednesday, March 5, 2014
List of dates for other years
Ash Wednesday is known as the first day of Lent for many Christians worldwide. It is the beginning of the Lenten fast. The Lenten fast lasts for 40 days (excluding Sundays) and ends on Holy Saturday, which is the day before Easter Sunday.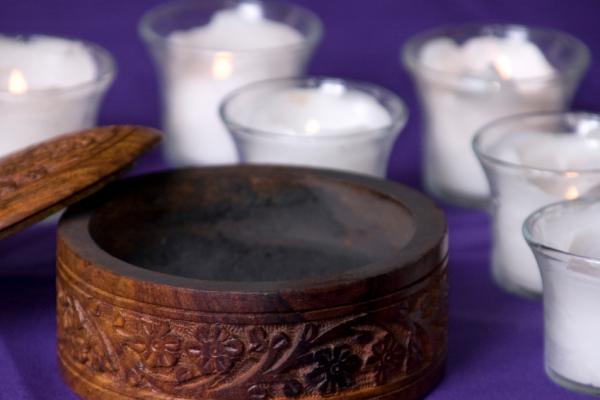 ©iStockphoto.com/Ben Beltman
About Ash Wednesday
Read more about
Ash Wednesday
.
Ash Wednesday Observances
| Weekday | Date | Year | Name | Holiday type | Where it is observed |
| --- | --- | --- | --- | --- | --- |
| Wed | Feb 20 | 1980 | Ash Wednesday | Observance | |
| Wed | Mar 4 | 1981 | Ash Wednesday | Observance | |
| Wed | Feb 24 | 1982 | Ash Wednesday | Observance | |
| Wed | Feb 16 | 1983 | Ash Wednesday | Observance | |
| Wed | Mar 7 | 1984 | Ash Wednesday | Observance | |
| Wed | Feb 20 | 1985 | Ash Wednesday | Observance | |
| Wed | Feb 12 | 1986 | Ash Wednesday | Observance | |
| Wed | Mar 4 | 1987 | Ash Wednesday | Observance | |
| Wed | Feb 17 | 1988 | Ash Wednesday | Observance | |
| Wed | Feb 8 | 1989 | Ash Wednesday | Observance | |
| Wed | Feb 28 | 1990 | Ash Wednesday | Observance | |
| Wed | Feb 13 | 1991 | Ash Wednesday | Observance | |
| Wed | Mar 4 | 1992 | Ash Wednesday | Observance | |
| Wed | Feb 24 | 1993 | Ash Wednesday | Observance | |
| Wed | Feb 16 | 1994 | Ash Wednesday | Observance | |
| Wed | Mar 1 | 1995 | Ash Wednesday | Observance | |
| Wed | Feb 21 | 1996 | Ash Wednesday | Observance | |
| Wed | Feb 12 | 1997 | Ash Wednesday | Observance | |
| Wed | Feb 25 | 1998 | Ash Wednesday | Observance | |
| Wed | Feb 17 | 1999 | Ash Wednesday | Observance | |
| Wed | Mar 8 | 2000 | Ash Wednesday | Observance | |
| Wed | Feb 28 | 2001 | Ash Wednesday | Observance | |
| Wed | Feb 13 | 2002 | Ash Wednesday | Observance | |
| Wed | Mar 5 | 2003 | Ash Wednesday | Observance | |
| Wed | Feb 25 | 2004 | Ash Wednesday | Observance | |
| Wed | Feb 9 | 2005 | Ash Wednesday | Observance | |
| Wed | Mar 1 | 2006 | Ash Wednesday | Observance | |
| Wed | Feb 21 | 2007 | Ash Wednesday | Observance | |
| Wed | Feb 6 | 2008 | Ash Wednesday | Observance | |
| Wed | Feb 25 | 2009 | Ash Wednesday | Observance | |
| Wed | Feb 17 | 2010 | Ash Wednesday | Observance | |
| Wed | Mar 9 | 2011 | Ash Wednesday | Observance | |
| Wed | Feb 22 | 2012 | Ash Wednesday | Observance | |
| Wed | Feb 13 | 2013 | Ash Wednesday | Observance | |
| Wed | Mar 5 | 2014 | Ash Wednesday | Observance | |
| Wed | Feb 18 | 2015 | Ash Wednesday | Observance | |
Other holidays in February 2013 in Spain
Advertising

Other calendars
Related links