Galicia Literature Day in Spain
Quick Facts
Galician Literature Day is a local public holiday annually celebrated in autonomous community of Galicia in Spain on May 17. It commemorates writers who wrote in the Galician language.
Local names
| Name | Language |
| --- | --- |
| Día de las Letras Gallegas | Spanish |
| Galicia Literature Day | English |
| Galicien-Tag | German |
Galicia Literature Day 2014
Saturday, May 17, 2014
Galicia Literature Day 2015
Sunday, May 17, 2015
List of dates for other years
Galician Literature Day (Día das Letras Galegas) is a public holiday in Galicia, Spain, on May 17 each year. It is also known as Day of Galician Literature or the Day of Galician Letters. It marks the anniversary of the publication of the literary work Cantares gallegos on May 17, 1863.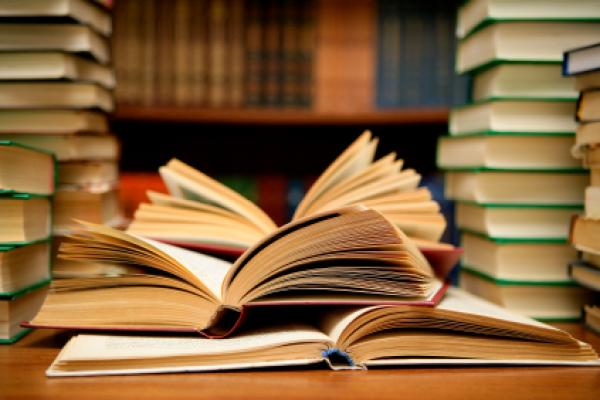 ©iStockphoto.com/Viorika Prikhodko
What do people do?
Many people in Galicia read poetry or literature in the Galician language on Galician Literature Day. They may also attend public readings of important literary works. Other people enjoy the early summer weather with family members and close friends during this time of the year in Spain. Galicia's flag is flown from many public buildings, private homes and public transport vehicles.
Public life
Public life is generally quiet in the autonomous community of Galicia on Galician Literature Day on on May 17. Many businesses and other organizations are closed. Many stores are closed but some bakers and food stores may be open. Public transport services generally run to a reduced schedule but there may be no services in rural areas. Large events may cause some local disruption to traffic, particularly in town and village centers.
Regional or local authorities may move the public holiday to a different date. If May 17 falls on a Tuesday or Thursday, many businesses and organizations are also closed on Monday, May 16, or Friday, May 18. Galician Literature Day is not a public holiday in the rest of Spain on May 17.
Background
Rosalía Castro de Murguía, also known as Rosalía de Castro, was a Galician writer and poet. She was born on February 24, 1837, and died on July 15, 1885. She spent most of her life in the city of Santiago de Compostela. Her first poetry collection in the Galician language was Cantares gallegos. It was published in Havana, Cuba, on May 17, 1863.
The publication of this work marked the start of the cultural renaissance of the Galician language, known as the Rexurdimento. The first Galician Literature Day was held on May 17, 1963. The Royal Galician Academy annually honors a Galician language writer. The academy recently honored the following writers:
Roberto Blanco Torres (1999).
Manuel Murguía (2000).
Eladio Rodríguez (2001).
Frei Martín Sarmiento (2002).
Antón Avilés de Taramancos (2003).
Xaquín Lorenzo Fernández (2004).
Lourenzo Varela (2005).
Manuel Lugrís Freire (2006).
María Mariño (2007).
Xosé María Álvarez Blázquez (2008).
Ramón Piñeiro (2009).
A single writer is honored in most years, but the holiday marked the achievements of three writers in 1998. They were: Martín Codax, Xohán de Cangas and Mendinho. These writers wrote cantiga de amigo (song about a boyfriend) roughly around the year 1220 CE. This is an erotic poem written to express the thoughts and emotions of a girl or young woman.
Galicia is an autonomous community of Spain. It has borders with Portugal and the Spanish autonomous communities of Castile and León and Asturias. People in Galicia generally speak both Spanish and Galician. The Galician language is derived from Latin and closely related to Portuguese.
Symbols
Many people display the Galician flag on Galician Literature Day. Galicia's flag was originally a white background with blue stripes on the diagonals. These formed St Andrew's cross. However, this flag was easily confused with other national and regional flags. The arm between the top right hand and bottom left hand corner was dropped in 1891.
The Galician coat of arms was added to the flag following a law dated May 29, 1984. This consists of a red crown on top of a shield. The shield has a golden chalice, a silver host and seven silver crosses on a blue background.
Galicia Literature Day Observances
| Weekday | Date | Year | Name | Holiday type | Where it is observed |
| --- | --- | --- | --- | --- | --- |
| Thu | May 17 | 1990 | Galicia Literature Day | Local holiday | Galicia |
| Fri | May 17 | 1991 | Galicia Literature Day | Local holiday | Galicia |
| Sun | May 17 | 1992 | Galicia Literature Day | Local holiday | Galicia |
| Mon | May 17 | 1993 | Galicia Literature Day | Local holiday | Galicia |
| Tue | May 17 | 1994 | Galicia Literature Day | Local holiday | Galicia |
| Wed | May 17 | 1995 | Galicia Literature Day | Local holiday | Galicia |
| Fri | May 17 | 1996 | Galicia Literature Day | Local holiday | Galicia |
| Sat | May 17 | 1997 | Galicia Literature Day | Local holiday | Galicia |
| Sun | May 17 | 1998 | Galicia Literature Day | Local holiday | Galicia |
| Mon | May 17 | 1999 | Galicia Literature Day | Local holiday | Galicia |
| Wed | May 17 | 2000 | Galicia Literature Day | Local holiday | Galicia |
| Thu | May 17 | 2001 | Galicia Literature Day | Local holiday | Galicia |
| Fri | May 17 | 2002 | Galicia Literature Day | Local holiday | Galicia |
| Sat | May 17 | 2003 | Galicia Literature Day | Local holiday | Galicia |
| Mon | May 17 | 2004 | Galicia Literature Day | Local holiday | Galicia |
| Tue | May 17 | 2005 | Galicia Literature Day | Local holiday | Galicia |
| Wed | May 17 | 2006 | Galicia Literature Day | Local holiday | Galicia |
| Thu | May 17 | 2007 | Galicia Literature Day | Local holiday | Galicia |
| Sat | May 17 | 2008 | Galicia Literature Day | Local holiday | Galicia |
| Sun | May 17 | 2009 | Galicia Literature Day | Local holiday | Galicia |
| Mon | May 17 | 2010 | Galicia Literature Day | Local holiday | Galicia |
| Tue | May 17 | 2011 | Galicia Literature Day | Local holiday | Galicia |
| Thu | May 17 | 2012 | Galicia Literature Day | Local holiday | Galicia |
| Fri | May 17 | 2013 | Galicia Literature Day | Local holiday | Galicia |
| Sat | May 17 | 2014 | Galicia Literature Day | Local holiday | Galicia |
| Sun | May 17 | 2015 | Galicia Literature Day | Local holiday | Galicia |
| Tue | May 17 | 2016 | Galicia Literature Day | Local holiday | Galicia |
| Wed | May 17 | 2017 | Galicia Literature Day | Local holiday | Galicia |
| Thu | May 17 | 2018 | Galicia Literature Day | Local holiday | Galicia |
| Fri | May 17 | 2019 | Galicia Literature Day | Local holiday | Galicia |
| Sun | May 17 | 2020 | Galicia Literature Day | Local holiday | Galicia |
Other holidays in May 2014 in Spain
Other calendars
Related links