Independence Day in Ukraine
Quick Facts
Ukraine's Independence Day is annually celebrated on August 24 to mark the anniversary of the country's declaration of independence in 1991.
Local names
| Name | Language |
| --- | --- |
| День независимости Украины | Russian |
| День незалежності України | Ukrainian |
| Independence Day | English |
| Unabhängigkeitstag | German |
Independence Day 2014
Sunday, August 24, 2014
Monday, August 25, 2014 – Observed date
Independence Day 2015
Monday, August 24, 2015
List of dates for other years
Every year, many Ukrainians celebrate their country's independence on August 24. It is a public holiday across Ukraine.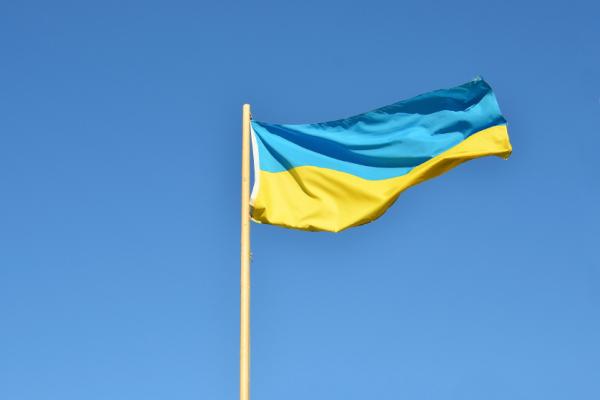 ©iStockphoto.com/unkas_photo
What do people do?
Independence Day in Ukraine is a big celebration that sees parades and crowds of people in folk costumes, with some waving the Ukrainian flag. Other Independence Day events may include:
Fireworks.
Outdoor exhibitions.
Concerts.
Free public markets and fairs.
Circuses.
Sporting events.
There are many celebrations across the country to mark Independence Day, with some continuing for days after August 24.
Public life
Independence Day is a national public holiday in Ukraine so many shops, museums, and libraries, as well as government offices and educational institutions are closed.
Background
Ukraine's Independence Day commemorates the anniversary of the country's independence. Prior to 1991, Ukraine was a constituent republic of the Union of Soviet Socialist Republics (U.S.S.R.). On August 24, 1991, after a failed coup in Moscow, Ukraine declared its independence. About 90 percent of Ukrainians voted for their country's independence following this declaration, on December 1, 1991.
Symbols
Many Ukrainians show their country's flag to celebrate their Independence Day. It is a banner of 2 equally sized horizontal bands of blue and yellow.
Independence Day Observances
| Weekday | Date | Year | Name | Holiday type |
| --- | --- | --- | --- | --- |
| Mon | Aug 24 | 1992 | Independence Day | National holiday |
| Tue | Aug 24 | 1993 | Independence Day | National holiday |
| Wed | Aug 24 | 1994 | Independence Day | National holiday |
| Thu | Aug 24 | 1995 | Independence Day | National holiday |
| Sat | Aug 24 | 1996 | Independence Day | National holiday |
| Mon | Aug 26 | 1996 | Independence Day observed | National holiday |
| Sun | Aug 24 | 1997 | Independence Day | National holiday |
| Mon | Aug 25 | 1997 | Independence Day observed | National holiday |
| Mon | Aug 24 | 1998 | Independence Day | National holiday |
| Tue | Aug 24 | 1999 | Independence Day | National holiday |
| Thu | Aug 24 | 2000 | Independence Day | National holiday |
| Fri | Aug 24 | 2001 | Independence Day | National holiday |
| Sat | Aug 24 | 2002 | Independence Day | National holiday |
| Mon | Aug 26 | 2002 | Independence Day observed | National holiday |
| Sun | Aug 24 | 2003 | Independence Day | National holiday |
| Mon | Aug 25 | 2003 | Independence Day observed | National holiday |
| Tue | Aug 24 | 2004 | Independence Day | National holiday |
| Wed | Aug 24 | 2005 | Independence Day | National holiday |
| Thu | Aug 24 | 2006 | Independence Day | National holiday |
| Fri | Aug 24 | 2007 | Independence Day | National holiday |
| Sun | Aug 24 | 2008 | Independence Day | National holiday |
| Mon | Aug 25 | 2008 | Independence Day observed | National holiday |
| Mon | Aug 24 | 2009 | Independence Day | National holiday |
| Tue | Aug 24 | 2010 | Independence Day | National holiday |
| Wed | Aug 24 | 2011 | Independence Day | National holiday |
| Fri | Aug 24 | 2012 | Independence Day | National holiday |
| Sat | Aug 24 | 2013 | Independence Day | National holiday |
| Mon | Aug 26 | 2013 | Independence Day observed | National holiday |
| Sun | Aug 24 | 2014 | Independence Day | National holiday |
| Mon | Aug 25 | 2014 | Independence Day observed | National holiday |
| Mon | Aug 24 | 2015 | Independence Day | National holiday |
| Wed | Aug 24 | 2016 | Independence Day | National holiday |
| Thu | Aug 24 | 2017 | Independence Day | National holiday |
| Fri | Aug 24 | 2018 | Independence Day | National holiday |
| Sat | Aug 24 | 2019 | Independence Day | National holiday |
| Mon | Aug 26 | 2019 | Independence Day observed | National holiday |
| Mon | Aug 24 | 2020 | Independence Day | National holiday |
Other holidays in August 2014 in Ukraine
Other calendars
Related links