Orthodox Easter Day in Ukraine
Quick Facts
Easter is both a religious and a national holiday in Ukraine. The Easter date is based on the Orthodox Christian church's calendar.
Local names
| Name | Language |
| --- | --- |
| Пасхальное воскресенье | Russian |
| Пасха (Великдень) | Ukrainian |
| Orthodox Easter Day | English |
| Orthodoxer Ostersonntag | German |
Orthodox Easter Day 2014
Sunday, April 20, 2014
Orthodox Easter Day 2015
Sunday, April 12, 2015
List of dates for other years
Easter Day is a public holiday across Ukraine and celebrates Jesus' resurrection from death, as told in the Christian bible. Ukraine's Easter holiday follows the Orthodox Easter date, which is often different from the Easter date determined by other Christian churches.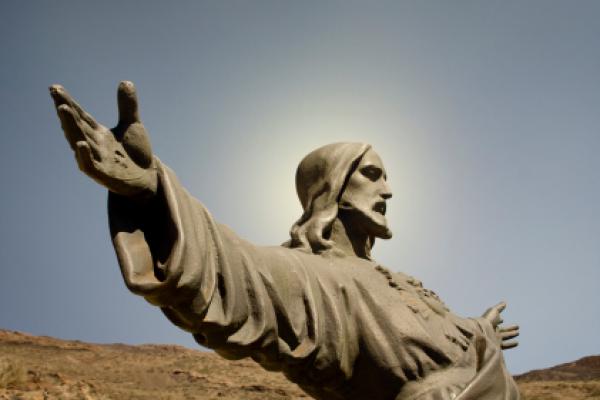 ©iStockphoto.com/ Marcus Lindström
What do people do?
Easter is known as Velykden (The Great Day) and is a day off work in Ukraine. Special Easter services are held in churches and many families celebrate the day with a special Easter meal. Easter meals often include the Paskha (a type of Easter bread) and an egg painted in red.
An Easter basket is filled with pysanky (decorated eggs) and blessed early on Easter Day in many homes. There are various Easter games, including one called "Knocking". This game involves 2 players who have 1 egg each and try to knock each other's eggs. The first one to have their egg broken loses the game.
Public life
Easter Day is a national public holiday in Ukraine so many shops, museums, and libraries, as well as government offices and educational institutions are closed. The Monday after Easter Sunday is a public holiday, so people can have a day off work and school. This rule applies to all public holidays that fall on a Sunday in Ukraine.
Background
Ukraine's Easter holiday follows the Easter dates set by the Orthodox Christian Church. Many Orthodox churches base their Easter date on the Julian calendar, which differs from the Gregorian calendar that is used by many western countries. Therefore the Orthodox Easter period often occurs later than the Easter period that falls after the time of the March equinox.
Symbols
The pysanky (decorated raw eggs) are part of the Easter Day celebrations in the Ukraine. The names and meanings of the pysanky designs vary across regions. According to one superstition, pysanky were meant to protect homes from evil spirits and misfortune.
About Orthodox Easter Day in other countries
Read more about
Orthodox Easter Day
.
Orthodox Easter Day Observances
| Weekday | Date | Year | Name | Holiday type |
| --- | --- | --- | --- | --- |
| Sun | Apr 15 | 1990 | Orthodox Easter Day | National holiday |
| Sun | Apr 7 | 1991 | Orthodox Easter Day | National holiday |
| Sun | Apr 26 | 1992 | Orthodox Easter Day | National holiday |
| Sun | Apr 18 | 1993 | Orthodox Easter Day | National holiday |
| Sun | May 1 | 1994 | Orthodox Easter Day | National holiday |
| Sun | Apr 23 | 1995 | Orthodox Easter Day | National holiday |
| Sun | Apr 14 | 1996 | Orthodox Easter Day | National holiday |
| Sun | Apr 27 | 1997 | Orthodox Easter Day | National holiday |
| Sun | Apr 19 | 1998 | Orthodox Easter Day | National holiday |
| Sun | Apr 11 | 1999 | Orthodox Easter Day | National holiday |
| Sun | Apr 30 | 2000 | Orthodox Easter Day | National holiday |
| Sun | Apr 15 | 2001 | Orthodox Easter Day | National holiday |
| Sun | May 5 | 2002 | Orthodox Easter Day | National holiday |
| Sun | Apr 27 | 2003 | Orthodox Easter Day | National holiday |
| Sun | Apr 11 | 2004 | Orthodox Easter Day | National holiday |
| Sun | May 1 | 2005 | Orthodox Easter Day | National holiday |
| Sun | Apr 23 | 2006 | Orthodox Easter Day | National holiday |
| Sun | Apr 8 | 2007 | Orthodox Easter Day | National holiday |
| Sun | Apr 27 | 2008 | Orthodox Easter Day | National holiday |
| Sun | Apr 19 | 2009 | Orthodox Easter Day | National holiday |
| Sun | Apr 4 | 2010 | Orthodox Easter Day | National holiday |
| Sun | Apr 24 | 2011 | Orthodox Easter Day | National holiday |
| Sun | Apr 15 | 2012 | Orthodox Easter Day | National holiday |
| Sun | May 5 | 2013 | Orthodox Easter Day | National holiday |
| Sun | Apr 20 | 2014 | Orthodox Easter Day | National holiday |
| Sun | Apr 12 | 2015 | Orthodox Easter Day | National holiday |
| Sun | May 1 | 2016 | Orthodox Easter Day | National holiday |
| Sun | Apr 16 | 2017 | Orthodox Easter Day | National holiday |
| Sun | Apr 8 | 2018 | Orthodox Easter Day | National holiday |
| Sun | Apr 28 | 2019 | Orthodox Easter Day | National holiday |
| Sun | Apr 19 | 2020 | Orthodox Easter Day | National holiday |
Other holidays in April 2014 in Ukraine
Other calendars
Related links