Epiphany in Australia
Quick Facts
Many people in countries such as Australia annually observe Epiphany on January 6.
Local names
| Name | Language |
| --- | --- |
| Epiphany | English |
| Heilige Drei Könige | German |
Alternative names
| Name | Language |
| --- | --- |
| Three Kings' Day | English |
| Dreikönigstag | German |
Epiphany 2014
Monday, January 6, 2014
Epiphany 2015
Tuesday, January 6, 2015
List of dates for other years
Epiphany is a Christian observance in countries such as Australia on January 6 each year. It commemorates the three wise men's (or kings') visit to Jesus after his birth, as told in the Christian bible. This feast is also known as the Feast of the Baptism of the Lord.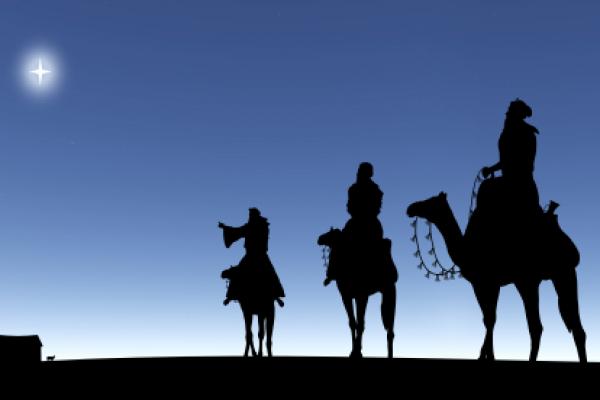 ©iStockphoto.com/kim258
What do people do?
Many churches, particularly Catholic churches, in Australia have special Epiphany services on or around January 6 each year. Many Epiphany church services focus on the three wise men's (or kings') visit to Jesus after his birth. However, many churches also focus on the theme of Jesus' baptism, in which Jesus' public life begins with his baptism by John the Baptist. Some churches may have social gatherings, including morning teas, after an Epiphany church service.
Epiphany falls within the Australian school summer vacation period so it is a time for many families to go on vacation either interstate, at a beachside, or overseas. Epiphany occurs in January, which is one of the hottest months of the year in Australia.
Public life
Epiphany is not a nationwide public holiday in Australia. However, this observance falls in the school vacation period in Australia so schools throughout the country are closed on January 6.
Background
Epiphany commemorates the first two occasions on which Jesus' divinity, according to Christian belief, was manifested: when the three kings visited infant Jesus in Bethlehem, and when John the Baptist baptized him in the River Jordan. The Roman Catholic and Protestant churches emphasize the visit of the Magi when they celebrate the Epiphany. The Eastern Orthodox churches focus on Jesus' baptism.
Symbols
Various paintings, artworks and sketches show the three wise men and Jesus. Some paintings artworks show the three wise men on the way to Bethlehem or adoring baby Jesus. The kings are important because their visit illustrates that Jesus was the king of all kings who came for the Jews and the Gentiles.
The star that guides the wise men to Christ also symbolizes Epiphany, as well as the three gifts they gave to Jesus:
Gold (fit for a king).
Frankincense (used to worship at a temple).
Myrrh (used for embalming, as well as a salve for irritations such as diaper rash).
Many Orthodox churches consider Jesus' baptism to be the first step towards the crucifixion. The liturgical color for the Epiphany season is white. Some churches and church-run children's groups in Australia are named after the Feast of Epiphany.
About Epiphany in other countries
Read more about
Epiphany
.
Epiphany Observances
| Weekday | Date | Year | Name | Holiday type | Where it is observed |
| --- | --- | --- | --- | --- | --- |
| Sat | Jan 6 | 1990 | Epiphany | Christian | |
| Sun | Jan 6 | 1991 | Epiphany | Christian | |
| Mon | Jan 6 | 1992 | Epiphany | Christian | |
| Wed | Jan 6 | 1993 | Epiphany | Christian | |
| Thu | Jan 6 | 1994 | Epiphany | Christian | |
| Fri | Jan 6 | 1995 | Epiphany | Christian | |
| Sat | Jan 6 | 1996 | Epiphany | Christian | |
| Mon | Jan 6 | 1997 | Epiphany | Christian | |
| Tue | Jan 6 | 1998 | Epiphany | Christian | |
| Wed | Jan 6 | 1999 | Epiphany | Christian | |
| Thu | Jan 6 | 2000 | Epiphany | Christian | |
| Sat | Jan 6 | 2001 | Epiphany | Christian | |
| Sun | Jan 6 | 2002 | Epiphany | Christian | |
| Mon | Jan 6 | 2003 | Epiphany | Christian | |
| Tue | Jan 6 | 2004 | Epiphany | Christian | |
| Thu | Jan 6 | 2005 | Epiphany | Christian | |
| Fri | Jan 6 | 2006 | Epiphany | Christian | |
| Sat | Jan 6 | 2007 | Epiphany | Christian | |
| Sun | Jan 6 | 2008 | Epiphany | Christian | |
| Tue | Jan 6 | 2009 | Epiphany | Christian | |
| Wed | Jan 6 | 2010 | Epiphany | Christian | |
| Thu | Jan 6 | 2011 | Epiphany | Christian | |
| Fri | Jan 6 | 2012 | Epiphany | Christian | |
| Sun | Jan 6 | 2013 | Epiphany | Christian | |
| Mon | Jan 6 | 2014 | Epiphany | Christian | |
| Tue | Jan 6 | 2015 | Epiphany | Christian | |
| Wed | Jan 6 | 2016 | Epiphany | Christian | |
| Fri | Jan 6 | 2017 | Epiphany | Christian | |
| Sat | Jan 6 | 2018 | Epiphany | Christian | |
| Sun | Jan 6 | 2019 | Epiphany | Christian | |
| Mon | Jan 6 | 2020 | Epiphany | Christian | |
Other holidays in January 2014 in Australia
Other calendars
Related links