Halloween in Australia
Quick Facts
Halloween is a festive occasion that is celebrated in Australian communities on October 31 each year.
Local names
| Name | Language |
| --- | --- |
| Halloween | English |
| Halloween | German |
Alternative name
Hallowe'en
Halloween 2014
Friday, October 31, 2014
Halloween 2015
Saturday, October 31, 2015
List of dates for other years
Many Australians celebrate Halloween, which occurs annually on October 31. It is also known as All Hallows' Eve and is the day before All Saints' Day. Costume parties are held and many children go trick-or-treating around this time of the year.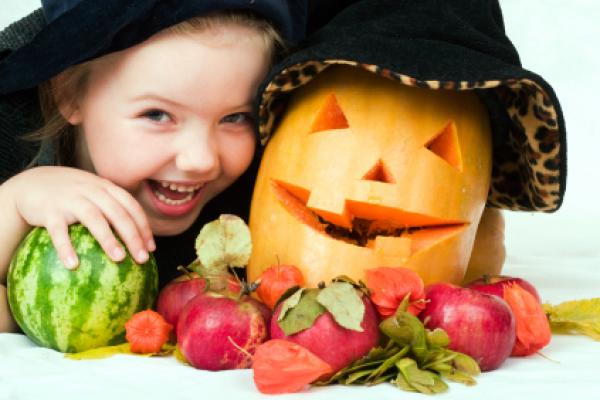 ©iStockphoto.com/Nikolay Suslov
What do people do?
Halloween is an observance that is becoming a growing trend in Australia. Some businesses and organizations coordinate Halloween-themed gatherings for staff and clients to interact with each other. Charity organizations may have fundraising activities that center on the Halloween theme.
Halloween parties involve people dressed in costume to reflect the Halloween theme. Some parties are held at venues that are supposedly haunted. Ghost tours, hunts and walks are popular during this time of the year. More Australians are also taking part in trick-or-treat adventures that involve organized groups of parents and children visiting neighbors. These children either receive a treat or present a trick to their neighbors.
Some homes are decorated to fit the Halloween theme during this period. Decorations include fake cobwebs, jack-o-lanterns and images of black cats or witches. Many stores sell Halloween-themed decorations, activity books, or clothing around this time of the year. It is a profitable time of the year for costume shops, online stores, and other places that sell or rent Halloween-themed items. Cinemas may also have special screenings or movie marathons featuring horror movies or films with a supernatural theme.
Public life
Halloween is not a nationwide public holiday in Australia. Retail businesses selling or renting out costumes and other Halloween-themed items may be particularly busy prior to and on Halloween.
Background
Various Halloween activities and events were held on a smaller scale in Australia in the past but this occasion is becoming more popular across the country. More Australians are getting involved in celebrating Halloween, which originated from the ancient Celtic harvest festival known as Samhain. Halloween is also remembered as All Hallows' Eve among the Christian community.
Symbols
There are many Halloween symbols. Symbols include animals, such as black cats, bats and spiders, and figures, such as ghosts, skeletons, witches and wizards. Pumpkins, graveyards, cobwebs, haunted houses and the colors green, orange, grey and black are also associated with Halloween. These symbols are used to decorate homes and party venues and are seen on costumes, gift paper, cards, cookies, cakes and candy.
About Halloween in other countries
Read more about
Halloween
.
Halloween Observances
| Weekday | Date | Year | Name | Holiday type | Where it is observed |
| --- | --- | --- | --- | --- | --- |
| Wed | Oct 31 | 1990 | Halloween | Observance | |
| Thu | Oct 31 | 1991 | Halloween | Observance | |
| Sat | Oct 31 | 1992 | Halloween | Observance | |
| Sun | Oct 31 | 1993 | Halloween | Observance | |
| Mon | Oct 31 | 1994 | Halloween | Observance | |
| Tue | Oct 31 | 1995 | Halloween | Observance | |
| Thu | Oct 31 | 1996 | Halloween | Observance | |
| Fri | Oct 31 | 1997 | Halloween | Observance | |
| Sat | Oct 31 | 1998 | Halloween | Observance | |
| Sun | Oct 31 | 1999 | Halloween | Observance | |
| Tue | Oct 31 | 2000 | Halloween | Observance | |
| Wed | Oct 31 | 2001 | Halloween | Observance | |
| Thu | Oct 31 | 2002 | Halloween | Observance | |
| Fri | Oct 31 | 2003 | Halloween | Observance | |
| Sun | Oct 31 | 2004 | Halloween | Observance | |
| Mon | Oct 31 | 2005 | Halloween | Observance | |
| Tue | Oct 31 | 2006 | Halloween | Observance | |
| Wed | Oct 31 | 2007 | Halloween | Observance | |
| Fri | Oct 31 | 2008 | Halloween | Observance | |
| Sat | Oct 31 | 2009 | Halloween | Observance | |
| Sun | Oct 31 | 2010 | Halloween | Observance | |
| Mon | Oct 31 | 2011 | Halloween | Observance | |
| Wed | Oct 31 | 2012 | Halloween | Observance | |
| Thu | Oct 31 | 2013 | Halloween | Observance | |
| Fri | Oct 31 | 2014 | Halloween | Observance | |
| Sat | Oct 31 | 2015 | Halloween | Observance | |
| Mon | Oct 31 | 2016 | Halloween | Observance | |
| Tue | Oct 31 | 2017 | Halloween | Observance | |
| Wed | Oct 31 | 2018 | Halloween | Observance | |
| Thu | Oct 31 | 2019 | Halloween | Observance | |
| Sat | Oct 31 | 2020 | Halloween | Observance | |
Related holidays
Other holidays in October 2014 in Australia
Other calendars
Related links