Orthodox Holy Saturday in Australia
Quick Facts
Many Orthodox Christians in Australia remember Jesus Christ's burial and his descent into Hades on Holy Saturday.
Local names
| Name | Language |
| --- | --- |
| Orthodox Holy Saturday | English |
| Orthodoxer Karsamstag | German |
Orthodox Holy Saturday 2014
Saturday, April 19, 2014
Orthodox Holy Saturday 2015
Saturday, April 11, 2015
List of dates for other years
Holy Saturday is the day when Jesus lay in his tomb after his death, according to Christian belief. Many Orthodox Christian churches in Australia often observe Holy Saturday at a later date than the Holy Saturday date observed by many western churches. Holy Saturday is also known as Holy and Great Saturday.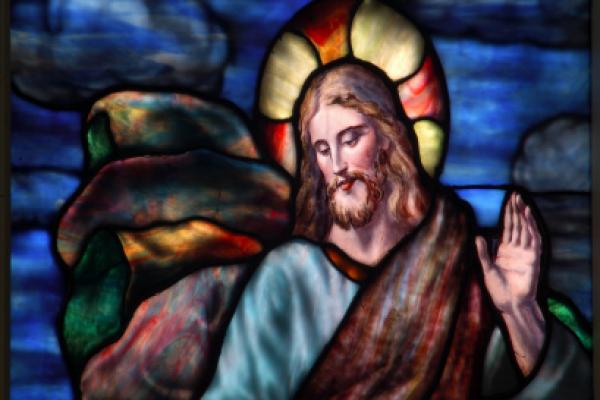 ©iStockphoto.com/Babu Rangasamy
What do people do?
Many Orthodox churches in Australia mark Holy Saturday as the day of watchful expectation. The mourning period wanes and people wait for Easter Sunday, which is the day when Jesus was resurrected. Holy Saturday marks the end of the Lent period. It is part of Holy Week, which is a special fasting period to honor Jesus Christ's Passion.
Greek Orthodox churches in Australia usually hold a liturgy in the evening on Holy Saturday. The ceremony of lighting candles occurs during midnight between Holy Saturday and Easter Sunday. This is one of the most significant moments of the year for many Greek Orthodox Christians. This practice involves people taking their lit candles home. They make a cross with the candle smoke on top of the door before entering the house. The oil candle is then lit before an icon-stand. Many people of Greek Orthodox Christian faith try to keep this light burning throughout the year.
Public life
The Christian Orthodox date for Holy Saturday is not a public holiday in Australia.
Background
Many Orthodox churches retained the Julian calendar after the Gregorian calendar was introduced in Europe in 1582. Therefore they often follow a different Easter date compared with many western churches. Easter holidays, such as Holy Saturday, are "moveable feasts" as these dates change according to calendar calculations.
There are different types of Orthodox churches in Australia, including the Coptic Orthodox Church and the Greek Orthodox Church. There are many Greek Orthodox Christians in Australia. The federal government's 2006 census recorded that there were 109,980 Greece-born people in Australia, with the largest numbers in Victoria, New South Wales, South Australia, and Queensland. The census also showed that 100,460 Greece-born Australians are of the Eastern Orthodox faith.
Symbols
Candles that are lit during Holy Saturday church liturgies symbolize Jesus Christ's victory over death, as well as the Christian belief in his resurrection. It can also mean spiritual hope and victory.
About Orthodox Holy Saturday in other countries
Read more about
Orthodox Holy Saturday
.
Orthodox Holy Saturday Observances
| Weekday | Date | Year | Name | Holiday type | Where it is observed |
| --- | --- | --- | --- | --- | --- |
| Sat | Apr 14 | 1990 | Orthodox Holy Saturday | Orthodox | |
| Sat | Apr 6 | 1991 | Orthodox Holy Saturday | Orthodox | |
| Sat | Apr 25 | 1992 | Orthodox Holy Saturday | Orthodox | |
| Sat | Apr 17 | 1993 | Orthodox Holy Saturday | Orthodox | |
| Sat | Apr 30 | 1994 | Orthodox Holy Saturday | Orthodox | |
| Sat | Apr 22 | 1995 | Orthodox Holy Saturday | Orthodox | |
| Sat | Apr 13 | 1996 | Orthodox Holy Saturday | Orthodox | |
| Sat | Apr 26 | 1997 | Orthodox Holy Saturday | Orthodox | |
| Sat | Apr 18 | 1998 | Orthodox Holy Saturday | Orthodox | |
| Sat | Apr 10 | 1999 | Orthodox Holy Saturday | Orthodox | |
| Sat | Apr 29 | 2000 | Orthodox Holy Saturday | Orthodox | |
| Sat | Apr 14 | 2001 | Orthodox Holy Saturday | Orthodox | |
| Sat | May 4 | 2002 | Orthodox Holy Saturday | Orthodox | |
| Sat | Apr 26 | 2003 | Orthodox Holy Saturday | Orthodox | |
| Sat | Apr 10 | 2004 | Orthodox Holy Saturday | Orthodox | |
| Sat | Apr 30 | 2005 | Orthodox Holy Saturday | Orthodox | |
| Sat | Apr 22 | 2006 | Orthodox Holy Saturday | Orthodox | |
| Sat | Apr 7 | 2007 | Orthodox Holy Saturday | Orthodox | |
| Sat | Apr 26 | 2008 | Orthodox Holy Saturday | Orthodox | |
| Sat | Apr 18 | 2009 | Orthodox Holy Saturday | Orthodox | |
| Sat | Apr 3 | 2010 | Orthodox Holy Saturday | Orthodox | |
| Sat | Apr 23 | 2011 | Orthodox Holy Saturday | Orthodox | |
| Sat | Apr 14 | 2012 | Orthodox Holy Saturday | Orthodox | |
| Sat | May 4 | 2013 | Orthodox Holy Saturday | Orthodox | |
| Sat | Apr 19 | 2014 | Orthodox Holy Saturday | Orthodox | |
| Sat | Apr 11 | 2015 | Orthodox Holy Saturday | Orthodox | |
| Sat | Apr 30 | 2016 | Orthodox Holy Saturday | Orthodox | |
| Sat | Apr 15 | 2017 | Orthodox Holy Saturday | Orthodox | |
| Sat | Apr 7 | 2018 | Orthodox Holy Saturday | Orthodox | |
| Sat | Apr 27 | 2019 | Orthodox Holy Saturday | Orthodox | |
| Sat | Apr 18 | 2020 | Orthodox Holy Saturday | Orthodox | |
Related holidays
Other holidays in April 2014 in Australia
Other calendars
Related links