Ascension Day in Mexico
Quick Facts
Churches in Mexico commemorate the story of Jesus rising to heaven on Ascension Day.
Local names
| Name | Language |
| --- | --- |
| Ascension Day | English |
| Día de la Ascención | Spanish |
| Christi Himmelfahrt | German |
Ascension Day 2014
Thursday, May 29, 2014
Ascension Day 2015
Thursday, May 14, 2015
List of dates for other years
Mexicans of Christian faith celebrate the belief that Jesus Christ physically ascended to heaven on Ascension Day (Día de la Ascensión), which is 39 days after Easter Sunday.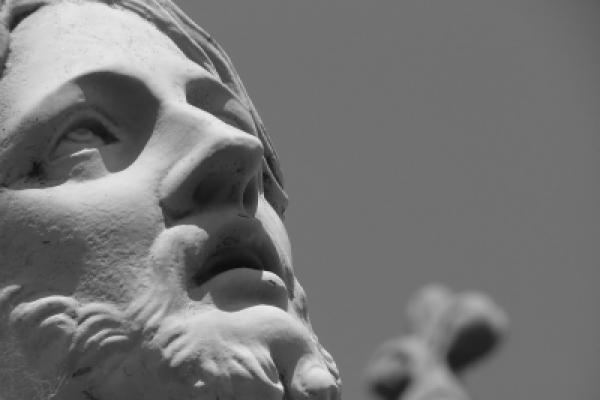 ©iStockphoto.com/Clayton Hansen
Celebrate Ascension Day
Special masses are held in a number of churches in Mexico to honor the biblical story of Jesus ascending to heaven. It is celebrated not just in Mexico but in other countries too.
Public life
Ascension Day is a religious observance and not a federal public holiday in Mexico.
About Ascension Day
Ascension Day is one of the earliest Christian festivals dating back to the year 68. According to the New Testament in the Bible, Jesus Christ met several times with his disciples during the 40 days after his resurrection to instruct them on how to carry out his teachings. It is believed that on the 40th day he took them to the Mount of Olives, where they watched as he ascended to heaven.
About Ascension Day in other countries
Read more about
Ascension Day
.
Ascension Day Observances
| Weekday | Date | Year | Name | Holiday type |
| --- | --- | --- | --- | --- |
| Thu | May 24 | 1990 | Ascension Day | Observance |
| Thu | May 9 | 1991 | Ascension Day | Observance |
| Thu | May 28 | 1992 | Ascension Day | Observance |
| Thu | May 20 | 1993 | Ascension Day | Observance |
| Thu | May 12 | 1994 | Ascension Day | Observance |
| Thu | May 25 | 1995 | Ascension Day | Observance |
| Thu | May 16 | 1996 | Ascension Day | Observance |
| Thu | May 8 | 1997 | Ascension Day | Observance |
| Thu | May 21 | 1998 | Ascension Day | Observance |
| Thu | May 13 | 1999 | Ascension Day | Observance |
| Thu | Jun 1 | 2000 | Ascension Day | Observance |
| Thu | May 24 | 2001 | Ascension Day | Observance |
| Thu | May 9 | 2002 | Ascension Day | Observance |
| Thu | May 29 | 2003 | Ascension Day | Observance |
| Thu | May 20 | 2004 | Ascension Day | Observance |
| Thu | May 5 | 2005 | Ascension Day | Observance |
| Thu | May 25 | 2006 | Ascension Day | Observance |
| Thu | May 17 | 2007 | Ascension Day | Observance |
| Thu | May 1 | 2008 | Ascension Day | Observance |
| Thu | May 21 | 2009 | Ascension Day | Observance |
| Thu | May 13 | 2010 | Ascension Day | Observance |
| Thu | Jun 2 | 2011 | Ascension Day | Observance |
| Thu | May 17 | 2012 | Ascension Day | Observance |
| Thu | May 9 | 2013 | Ascension Day | Observance |
| Thu | May 29 | 2014 | Ascension Day | Observance |
| Thu | May 14 | 2015 | Ascension Day | Observance |
| Thu | May 5 | 2016 | Ascension Day | Observance |
| Thu | May 25 | 2017 | Ascension Day | Observance |
| Thu | May 10 | 2018 | Ascension Day | Observance |
| Thu | May 30 | 2019 | Ascension Day | Observance |
| Thu | May 21 | 2020 | Ascension Day | Observance |
Other holidays in May 2014 in Mexico
Other calendars
Related links