Easter Day in Mexico
Quick Facts
Easter Sunday is one of the most festive occasions of the year in Mexico – it celebrates Jesus Christ's resurrection.
Local names
| Name | Language |
| --- | --- |
| Easter Day | English |
| Domingo de Pascua | Spanish |
| Ostersonntag | German |
Alternative name
Domingo de Pascua de Resurrección
Easter Day 2014
Sunday, April 20, 2014
Easter Day 2015
Sunday, April 5, 2015
List of dates for other years
One of Mexico's biggest celebrations is Easter Sunday (Domingo de Pascua), which remembers the biblical story of when Jesus rose from death.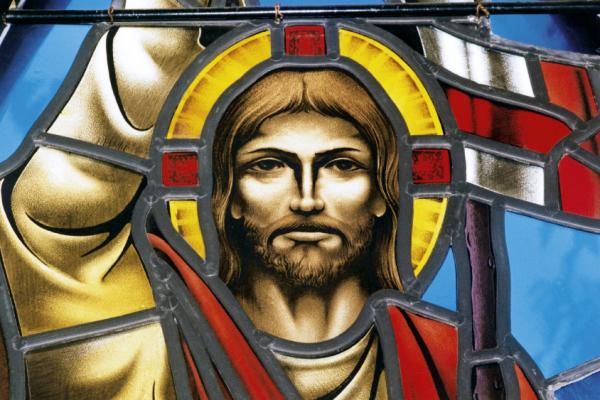 ©iStockphoto.com/RebeccaGodfrey
Celebrate Easter Sunday
It is common practice to go on vacation during Holy Week (Semana Santa), which usually ends on Easter Sunday. Celebrations in some towns and cities can be quite upscale, featuring fireworks and various events.
Churchgoers attend special Easter mass, followed by festive parties that include a variety of Mexican dishes as well as fun activities and games. Grandparents, parents, siblings, aunts, uncles, and cousins meet, greet and mingle to celebrate the day.
Public life
Easter Sunday is an important religious holiday in Mexico so many businesses are closed, as well as banks and schools.
About Easter Sunday
Roman Catholicism is the predominant religion in Mexico, so Easter Sunday is part of the Holy Week events across the country and within the church worldwide.
About Easter Day in other countries
Read more about
Easter Day
.
Easter Day Observances
| Weekday | Date | Year | Name | Holiday type |
| --- | --- | --- | --- | --- |
| Sun | Apr 15 | 1990 | Easter Day | Observance, Christian |
| Sun | Mar 31 | 1991 | Easter Day | Observance, Christian |
| Sun | Apr 19 | 1992 | Easter Day | Observance, Christian |
| Sun | Apr 11 | 1993 | Easter Day | Observance, Christian |
| Sun | Apr 3 | 1994 | Easter Day | Observance, Christian |
| Sun | Apr 16 | 1995 | Easter Day | Observance, Christian |
| Sun | Apr 7 | 1996 | Easter Day | Observance, Christian |
| Sun | Mar 30 | 1997 | Easter Day | Observance, Christian |
| Sun | Apr 12 | 1998 | Easter Day | Observance, Christian |
| Sun | Apr 4 | 1999 | Easter Day | Observance, Christian |
| Sun | Apr 23 | 2000 | Easter Day | Observance, Christian |
| Sun | Apr 15 | 2001 | Easter Day | Observance, Christian |
| Sun | Mar 31 | 2002 | Easter Day | Observance, Christian |
| Sun | Apr 20 | 2003 | Easter Day | Observance, Christian |
| Sun | Apr 11 | 2004 | Easter Day | Observance, Christian |
| Sun | Mar 27 | 2005 | Easter Day | Observance, Christian |
| Sun | Apr 16 | 2006 | Easter Day | Observance, Christian |
| Sun | Apr 8 | 2007 | Easter Day | Observance, Christian |
| Sun | Mar 23 | 2008 | Easter Day | Observance, Christian |
| Sun | Apr 12 | 2009 | Easter Day | Observance, Christian |
| Sun | Apr 4 | 2010 | Easter Day | Observance, Christian |
| Sun | Apr 24 | 2011 | Easter Day | Observance, Christian |
| Sun | Apr 8 | 2012 | Easter Day | Observance, Christian |
| Sun | Mar 31 | 2013 | Easter Day | Observance, Christian |
| Sun | Apr 20 | 2014 | Easter Day | Observance, Christian |
| Sun | Apr 5 | 2015 | Easter Day | Observance, Christian |
| Sun | Mar 27 | 2016 | Easter Day | Observance, Christian |
| Sun | Apr 16 | 2017 | Easter Day | Observance, Christian |
| Sun | Apr 1 | 2018 | Easter Day | Observance, Christian |
| Sun | Apr 21 | 2019 | Easter Day | Observance, Christian |
| Sun | Apr 12 | 2020 | Easter Day | Observance, Christian |
Related holidays
Other holidays in April 2014 in Mexico
Other calendars
Related links