Whit Monday in Netherlands
Quick Facts
The second day of Pentecost (tweede pinksterdag) in the Netherlands is on a Monday seven weeks after Easter Monday.
Local names
| Name | Language |
| --- | --- |
| tweede pinksterdag | Dutch |
| Whit Monday | English |
| Pfingstmontag | German |
Alternative name
Pentecost Monday
Whit Monday 2014
Monday, June 9, 2014
Whit Monday 2015
Monday, May 25, 2015
List of dates for other years
The second day of Pentecost in the Netherlands is a popular day for outdoor activities, markets, sailing and other sports. It falls on a Monday seven weeks after Easter Monday.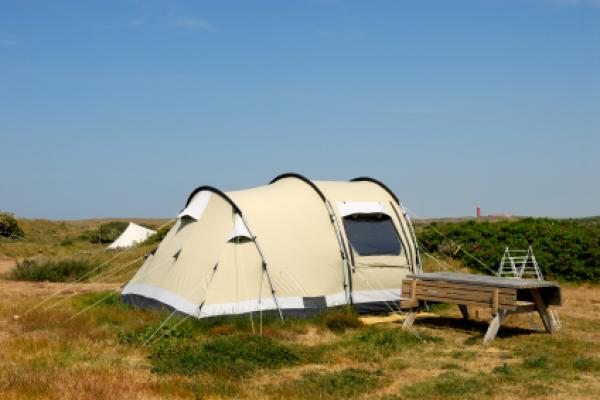 ©iStockphoto.com/Philip Lange
What do people do?
The Pentecost weekend in the Netherlands is one of the first warm spring weekends and it is a popular time for outdoor activities. Many people go for a walk or cycle around the countryside and it is seen as the first real weekend of the sailing season. If it rains or is unusually cold, garden centers and shopping malls specialized in furniture are often busy. The second day of Pentecost is the last day of many open air music festivals.
In many rural areas and some parts of cities, fairs, themed street markets and outdoor village festivals are held. Outdoor exhibitions of tents are also held so people can choose a new tent for the long summer holiday. In Schoonhoven, a small town near Rotterdam that is known for its jewelry school and workshops, the National Silver Day and a renowned silver market are held. Some farms also hold open days to introduce people, particularly children, to farming and food production techniques.
Many families have a tradition of doing something together with a range of relatives during the Pentecost weekend. This can be a chance for relatives to get together for a few days. Some families spend just one day together. Others book places on a camp site or chalets in a holiday village and spend the whole weekend on various activities.
In Zealand, a province in the south-west of the country, the second (Monday) and third (Tuesday) days of Pentecost are important dates for the traditional sport of ring riding (ringrijden). Children older than twelve years and adults ride bareback on horses along a short straight track. While they are riding, a lance is used to spear a small metal ring hanging from a rope. The winner is the person who spears the most rings during the competition.
Public life
In the Netherlands, many people have a day off work on the second day of Pentecost. Banks, post offices and many businesses are closed. Depending on local government policies and customs, stores may be open or closed. Stores may open later and/or close earlier than usual. Public transport services generally operate a slightly reduced service but there may be no public transport in rural areas.
There are some restrictions on selling alcohol on the second day of Pentecost. There may be some congestion around shopping malls specialized in furniture or garden supplies and popular visitor attractions. There may also be congestion on routes back from popular short break destinations, such as Belgium, northern France and some areas in the east of the Netherlands.
Background
The second day of Pentecost does not have special significance in religious terms. It falls on the day after Pentecost and many people in the Netherlands do not have to work on this day.
About Whit Monday in other countries
Read more about
Whit Monday
.
Whit Monday Observances
| Weekday | Date | Year | Name | Holiday type |
| --- | --- | --- | --- | --- |
| Mon | Jun 4 | 1990 | Whit Monday | National holiday |
| Mon | May 20 | 1991 | Whit Monday | National holiday |
| Mon | Jun 8 | 1992 | Whit Monday | National holiday |
| Mon | May 31 | 1993 | Whit Monday | National holiday |
| Mon | May 23 | 1994 | Whit Monday | National holiday |
| Mon | Jun 5 | 1995 | Whit Monday | National holiday |
| Mon | May 27 | 1996 | Whit Monday | National holiday |
| Mon | May 19 | 1997 | Whit Monday | National holiday |
| Mon | Jun 1 | 1998 | Whit Monday | National holiday |
| Mon | May 24 | 1999 | Whit Monday | National holiday |
| Mon | Jun 12 | 2000 | Whit Monday | National holiday |
| Mon | Jun 4 | 2001 | Whit Monday | National holiday |
| Mon | May 20 | 2002 | Whit Monday | National holiday |
| Mon | Jun 9 | 2003 | Whit Monday | National holiday |
| Mon | May 31 | 2004 | Whit Monday | National holiday |
| Mon | May 16 | 2005 | Whit Monday | National holiday |
| Mon | Jun 5 | 2006 | Whit Monday | National holiday |
| Mon | May 28 | 2007 | Whit Monday | National holiday |
| Mon | May 12 | 2008 | Whit Monday | National holiday |
| Mon | Jun 1 | 2009 | Whit Monday | National holiday |
| Mon | May 24 | 2010 | Whit Monday | National holiday |
| Mon | Jun 13 | 2011 | Whit Monday | National holiday |
| Mon | May 28 | 2012 | Whit Monday | National holiday |
| Mon | May 20 | 2013 | Whit Monday | National holiday |
| Mon | Jun 9 | 2014 | Whit Monday | National holiday |
| Mon | May 25 | 2015 | Whit Monday | National holiday |
| Mon | May 16 | 2016 | Whit Monday | National holiday |
| Mon | Jun 5 | 2017 | Whit Monday | National holiday |
| Mon | May 21 | 2018 | Whit Monday | National holiday |
| Mon | Jun 10 | 2019 | Whit Monday | National holiday |
| Mon | Jun 1 | 2020 | Whit Monday | National holiday |
Related holiday
Other holidays in June 2014 in Netherlands
Other calendars
Related links