Boxing Day in Poland
Quick Facts
Boxing Day, also known as St Stephen's Day or Holy Szczepan, is a public holiday in Poland on December 26 each year.
Local names
| Name | Language |
| --- | --- |
| Boże Narodzenie | Polish |
| Boxing Day | English |
| 2. Weihnachtsfeiertag/Stephanstag | German |
Alternative name
2nd day of Christmas
Boxing Day 2014
Friday, December 26, 2014
Boxing Day 2015
Saturday, December 26, 2015
List of dates for other years
Many people in Poland have a day off work on December 26 to celebrate the Boxing Day public holiday. Also known as St Stephen's Day or Holy Szczepan, this national holiday is the day after Christmas Day and comprises part of the Christmas holidays.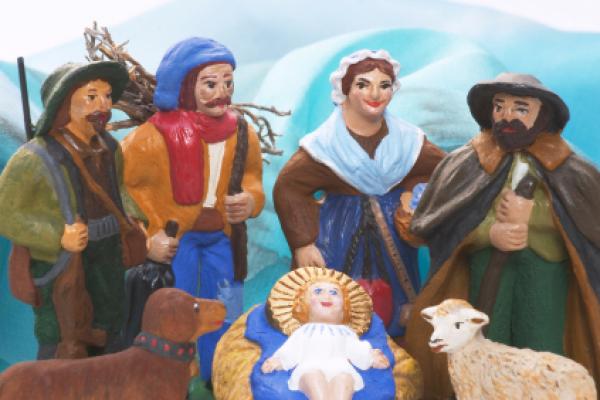 ©iStockphoto.com/ Munic
What do people do?
Together with Christmas Eve (Wigilia) and Christmas Day, Boxing Day is an important event that is celebrated in many Polish homes. Many churches host special services on Boxing Day, which is also a day for families to meet up and spend time together. Popular St Stephen's Day activities include reenacting scenes of the Nativity in a play, as well as caroling with a crib (szopka) or star to homes.
Public life
Boxing Day is an official public holiday in Poland, so schools, banks, government offices and most private businesses are closed. There is a trade prohibition on public holidays in Poland. People intending to travel via public transport during public holidays must check with the public transit authorities on any changes to time schedules.
Background
Many Christians in Poland and around the world celebrate St Stephen's Day/Boxing Day, which is the day after Christmas Day. It is also known as the second day of Christmas. St Stephen's Day commemorates a Christian saint, Stephen, who is believed to be the first Christian martyr. He was stoned to death sometime around the year 33 CE.
Boxing Day Observances
| Weekday | Date | Year | Name | Holiday type |
| --- | --- | --- | --- | --- |
| Wed | Dec 26 | 1990 | Boxing Day | National holiday |
| Thu | Dec 26 | 1991 | Boxing Day | National holiday |
| Sat | Dec 26 | 1992 | Boxing Day | National holiday |
| Sun | Dec 26 | 1993 | Boxing Day | National holiday |
| Mon | Dec 26 | 1994 | Boxing Day | National holiday |
| Tue | Dec 26 | 1995 | Boxing Day | National holiday |
| Thu | Dec 26 | 1996 | Boxing Day | National holiday |
| Fri | Dec 26 | 1997 | Boxing Day | National holiday |
| Sat | Dec 26 | 1998 | Boxing Day | National holiday |
| Sun | Dec 26 | 1999 | Boxing Day | National holiday |
| Tue | Dec 26 | 2000 | Boxing Day | National holiday |
| Wed | Dec 26 | 2001 | Boxing Day | National holiday |
| Thu | Dec 26 | 2002 | Boxing Day | National holiday |
| Fri | Dec 26 | 2003 | Boxing Day | National holiday |
| Sun | Dec 26 | 2004 | Boxing Day | National holiday |
| Mon | Dec 26 | 2005 | Boxing Day | National holiday |
| Tue | Dec 26 | 2006 | Boxing Day | National holiday |
| Wed | Dec 26 | 2007 | Boxing Day | National holiday |
| Fri | Dec 26 | 2008 | Boxing Day | National holiday |
| Sat | Dec 26 | 2009 | Boxing Day | National holiday |
| Sun | Dec 26 | 2010 | Boxing Day | National holiday |
| Mon | Dec 26 | 2011 | Boxing Day | National holiday |
| Wed | Dec 26 | 2012 | Boxing Day | National holiday |
| Thu | Dec 26 | 2013 | Boxing Day | National holiday |
| Fri | Dec 26 | 2014 | Boxing Day | National holiday |
| Sat | Dec 26 | 2015 | Boxing Day | National holiday |
| Mon | Dec 26 | 2016 | Boxing Day | National holiday |
| Tue | Dec 26 | 2017 | Boxing Day | National holiday |
| Wed | Dec 26 | 2018 | Boxing Day | National holiday |
| Thu | Dec 26 | 2019 | Boxing Day | National holiday |
| Sat | Dec 26 | 2020 | Boxing Day | National holiday |
Related holidays
Other holidays in December 2014 in Poland
Other calendars
Related links