Day of Melilla in Spain
Quick Facts
The Day of Melilla marks the anniversary of the storming of the city in 1497 and is a public holiday in Melilla, Spain.
Local names
| Name | Language |
| --- | --- |
| Día de Melilla | Spanish |
| Day of Melilla | English |
| Melilla-Tag | German |
Day of Melilla 2014
Wednesday, September 17, 2014
Day of Melilla 2015
Thursday, September 17, 2015
List of dates for other years
The Day of Melilla (Día de Melilla) in Spain marks the anniversary of September 17, 1497. On this date, the soldiers of the Duke of Medina Sidonia stormed the city of Melilla.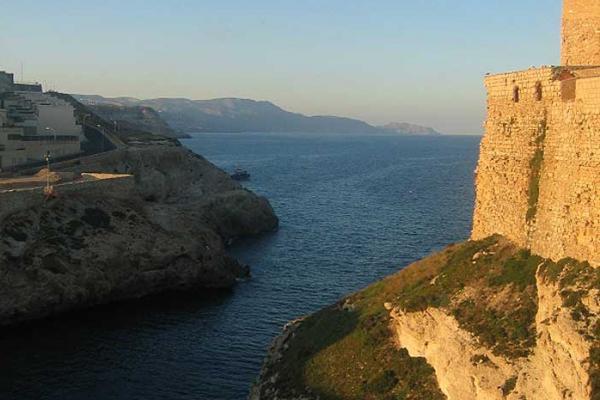 ©iStockphoto.com/El_Zorro
What do people do?
Some people mark the Day of Melilla with parties and other celebrations. For others, it is a day off work to spend quietly with family members and close friends. Some people also use the day to protest that Melilla should be part of Morocco rather than Spain.
Public life
The Day of Melilla is a public holiday in the city of Melilla, but not the rest of Spain, on September 17. Public life is generally very quiet and most businesses and other organizations are closed. Most stores are closed, although some bakers and food stores may be open. Public transport services may run as normal or to a reduced schedule.
Background
Melilla is an autonomous Spanish city on the northern coast of Africa. All of its land borders are with Morocco and the Mediterranean separates it from mainland Spain. From 791 CE until 1497 CE, Melilla was part of a Muslim empire.
On September 17, 1497, soldiers of the Duke of Medina Sidonia, lead by Don Pedro de Estopiñán, stormed the city. They claimed Melilla for the Crown of Castile, an Iberian dynasty. These events are marked each year on Melilla Day. Some people in Melilla do not celebrate the Day of Melilla, as they feel that the city should not be under Spanish control, but part of Morocco.
Symbols
The flag of Melilla consists of a pale blue rectangle that is one-and-a-half times as wide as it is high. The coat of arms of Melilla is at the center of the flag. This consists of two pillars representing the Straits of Gibraltar, a crown, a castle, baskets of serpents and a dragon.
Day of Melilla Observances
| Weekday | Date | Year | Name | Holiday type | Where it is observed |
| --- | --- | --- | --- | --- | --- |
| Mon | Sep 17 | 1990 | Day of Melilla | Local holiday | Melilla |
| Tue | Sep 17 | 1991 | Day of Melilla | Local holiday | Melilla |
| Thu | Sep 17 | 1992 | Day of Melilla | Local holiday | Melilla |
| Fri | Sep 17 | 1993 | Day of Melilla | Local holiday | Melilla |
| Sat | Sep 17 | 1994 | Day of Melilla | Local holiday | Melilla |
| Sun | Sep 17 | 1995 | Day of Melilla | Local holiday | Melilla |
| Tue | Sep 17 | 1996 | Day of Melilla | Local holiday | Melilla |
| Wed | Sep 17 | 1997 | Day of Melilla | Local holiday | Melilla |
| Thu | Sep 17 | 1998 | Day of Melilla | Local holiday | Melilla |
| Fri | Sep 17 | 1999 | Day of Melilla | Local holiday | Melilla |
| Sun | Sep 17 | 2000 | Day of Melilla | Local holiday | Melilla |
| Mon | Sep 17 | 2001 | Day of Melilla | Local holiday | Melilla |
| Tue | Sep 17 | 2002 | Day of Melilla | Local holiday | Melilla |
| Wed | Sep 17 | 2003 | Day of Melilla | Local holiday | Melilla |
| Fri | Sep 17 | 2004 | Day of Melilla | Local holiday | Melilla |
| Sat | Sep 17 | 2005 | Day of Melilla | Local holiday | Melilla |
| Sun | Sep 17 | 2006 | Day of Melilla | Local holiday | Melilla |
| Mon | Sep 17 | 2007 | Day of Melilla | Local holiday | Melilla |
| Wed | Sep 17 | 2008 | Day of Melilla | Local holiday | Melilla |
| Thu | Sep 17 | 2009 | Day of Melilla | Local holiday | Melilla |
| Fri | Sep 17 | 2010 | Day of Melilla | Local holiday | Melilla |
| Sat | Sep 17 | 2011 | Day of Melilla | Local holiday | Melilla |
| Mon | Sep 17 | 2012 | Day of Melilla | Local holiday | Melilla |
| Tue | Sep 17 | 2013 | Day of Melilla | Local holiday | Melilla |
| Wed | Sep 17 | 2014 | Day of Melilla | Local holiday | Melilla |
| Thu | Sep 17 | 2015 | Day of Melilla | Local holiday | Melilla |
| Sat | Sep 17 | 2016 | Day of Melilla | Local holiday | Melilla |
| Sun | Sep 17 | 2017 | Day of Melilla | Local holiday | Melilla |
| Mon | Sep 17 | 2018 | Day of Melilla | Local holiday | Melilla |
| Tue | Sep 17 | 2019 | Day of Melilla | Local holiday | Melilla |
| Thu | Sep 17 | 2020 | Day of Melilla | Local holiday | Melilla |
Other holidays in September 2014 in Spain
Other calendars
Related links