Mother's Day in Ukraine
Quick Facts
Mother's Day is observed in Ukraine on the second Sunday in May each year.
Local names
| Name | Language |
| --- | --- |
| день Матери | Russian |
| День Матері | Ukrainian |
| Mother's Day | English |
| Muttertag | German |
Mother's Day 2014
Sunday, May 11, 2014
Mother's Day 2015
Sunday, May 10, 2015
List of dates for other years
Many people in Ukraine show their love and appreciation for their mothers or mother-figures in Ukraine on Mother's Day, which is on the second Sunday in May.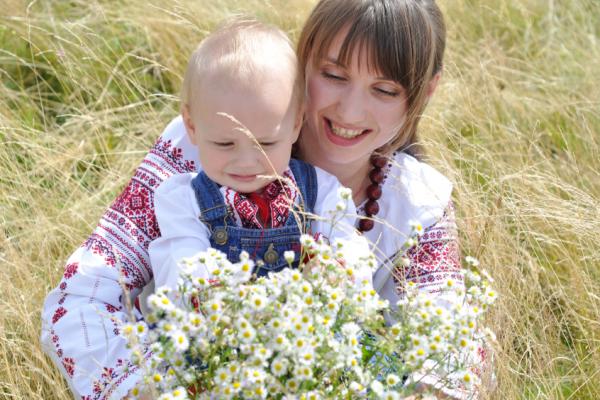 ©iStockphoto.com/-woodbe-
What do people do?
Mother's Day is an occasion to buy cards, flowers, chocolates, jewelry and other gifts for mothers or mother-type figures who have been role models in their lives. Some restaurants offer special Mother's Day breakfasts, lunches or dinners. Mother's Day is also celebrated on a wider scale around the world.
Public life
Mother's Day is an observance and not an official public holiday in Ukraine.
Background
Early Mother's Day celebrations can be dated back to the spring celebrations to honor Rhea, the Mother of the Gods, in ancient Greek civilization, according to some sources. The modern-day origins of Mother's Day can be attributed to two women in the United States – Julia Ward Howe and Anna Jarvis – who organized Mother's Day activities during the late 19th and early 20th centuries. Mother's Day has grown into a global event celebrated in many countries including Ukraine.
Symbols
Flowers are a common way to symbolize love and appreciation for a mother or mother figure on Mother's Day.
Mother's Day Observances
| Weekday | Date | Year | Name | Holiday type |
| --- | --- | --- | --- | --- |
| Sun | May 13 | 1990 | Mother's Day | Observance |
| Sun | May 12 | 1991 | Mother's Day | Observance |
| Sun | May 10 | 1992 | Mother's Day | Observance |
| Sun | May 9 | 1993 | Mother's Day | Observance |
| Sun | May 8 | 1994 | Mother's Day | Observance |
| Sun | May 14 | 1995 | Mother's Day | Observance |
| Sun | May 12 | 1996 | Mother's Day | Observance |
| Sun | May 11 | 1997 | Mother's Day | Observance |
| Sun | May 10 | 1998 | Mother's Day | Observance |
| Sun | May 9 | 1999 | Mother's Day | Observance |
| Sun | May 14 | 2000 | Mother's Day | Observance |
| Sun | May 13 | 2001 | Mother's Day | Observance |
| Sun | May 12 | 2002 | Mother's Day | Observance |
| Sun | May 11 | 2003 | Mother's Day | Observance |
| Sun | May 9 | 2004 | Mother's Day | Observance |
| Sun | May 8 | 2005 | Mother's Day | Observance |
| Sun | May 14 | 2006 | Mother's Day | Observance |
| Sun | May 13 | 2007 | Mother's Day | Observance |
| Sun | May 11 | 2008 | Mother's Day | Observance |
| Sun | May 10 | 2009 | Mother's Day | Observance |
| Sun | May 9 | 2010 | Mother's Day | Observance |
| Sun | May 8 | 2011 | Mother's Day | Observance |
| Sun | May 13 | 2012 | Mother's Day | Observance |
| Sun | May 12 | 2013 | Mother's Day | Observance |
| Sun | May 11 | 2014 | Mother's Day | Observance |
| Sun | May 10 | 2015 | Mother's Day | Observance |
| Sun | May 8 | 2016 | Mother's Day | Observance |
| Sun | May 14 | 2017 | Mother's Day | Observance |
| Sun | May 13 | 2018 | Mother's Day | Observance |
| Sun | May 12 | 2019 | Mother's Day | Observance |
| Sun | May 10 | 2020 | Mother's Day | Observance |
Other holidays in May 2014 in Ukraine
Other calendars
Related links