Arbor Day in United States
Quick Facts
Arbor Day encourages people to appreciate, plant and care for trees. In Nebraska, it falls on the last Friday of April.
Local names
| Name | Language |
| --- | --- |
| Arbor Day | English |
| Día del Árbol | Spanish |
| חג האילנות | Hebrew |
| يوم الشجرة | Arabic |
| 식목일 | Korean |
| Arbor Day | German |
Arbor Day 2014
Friday, April 25, 2014
Arbor Day 2015
Friday, April 24, 2015
List of dates for other years
Arbor Day is a state holiday in Nebraska on the last Friday of April.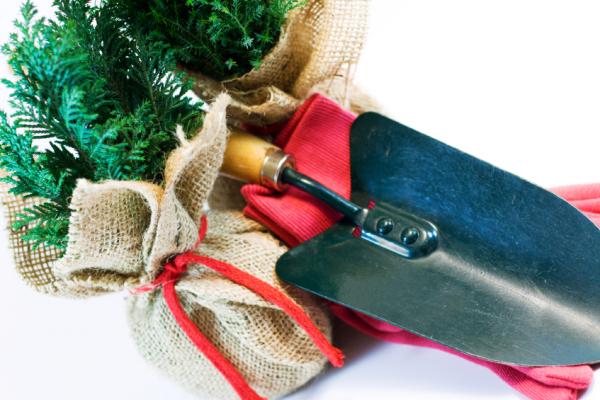 ©iStockphoto.com/diane555
What do people do?
On Arbor Day, people are encouraged to plant and care for trees. A wide range of events are organized to promote Arbor Day. These include: communal tree planting ceremonies; proclamations by city governments; exhibitions and educational activities on trees and their importance to local communities and the planet as a whole; and fairs, musical performances and open days in garden centers. Schools are encouraged to plan lessons around the theme of trees. Arbor Day awards are also presented to individuals and organizations across the United States and around the world. These are awarded for outstanding service to trees, forestry or related ecological themes.
Public life
Arbor Day falls on the last Friday of April in Nebraska. It is a state holiday so state offices, including many historic sites, are closed. Some schools are closed, while others remain open, so residents must check with their local school on possible school closures. Public transit systems offer a reduced service or may shut down completely. Other businesses and stores may be open or closed according to local custom.
Background
In 1854 J Sterling Morton moved from Detroit to the area that is now the state of Nebraska. At that time there were virtually no trees in the area and he and the other pioneers desired to have them in their surroundings. They also noticed that trees were needed to act as windbreaks to stabilize the soil and to provide shade from the sun, fuel and building materials. Morton planted many trees around his own home but wanted to encourage and enable others to do the same.
At a Nebraska State Board of Agriculture meeting on January 4, 1872, he proposed a holiday to plant trees on April 10, 1872. This was known as "Arbor Day" and prizes were awarded to the counties and individuals who planted the most trees on the day. A total of about one million trees were planted in Nebraska on the first Arbor Day. In 1874, Governor Robert W Furnas officially proclaimed that Arbor Day would be observed on April 10, 1884. In 1885, it became a legal holiday and was moved to April 22, which was Morton's birthday. In 1989 the official state holiday was moved to the last Friday in April. In Nebraska, Arbor Day is now observed on the last Friday in April, which is also when National Arbor Day is observed. Former President Richard Nixon proclaimed the last Friday in April as National Arbor Day during his presidency in 1970.
All states in the US now have an official Arbor Day, usually at a time of year that is has the correct climatological conditions for planting trees. Many observations of this day are in April, but the following states hold them at different times of the year: Florida and Louisiana (January); Alabama, Georgia and Mississippi (February); Arkansas, Arizona, California, North Carolina, New Mexico, Oklahoma and Tennessee (March); Alaska, Maine, North Dakota and Vermont (May); Hawaii (November); and South Carolina (December). Similar events to encourage the planting or care of trees are arranged in many countries around the world. The dates are usually chosen to coincide with the optimal season for planting or caring for native trees.
Symbols
Arbor Day is symbolized by the trees that are planted on the day or as a result of fundraising activities. The official Arbor Day logo shows a mature deciduous tree and the words "celebrate Arbor Day". The symbol of the Arbor Day Foundation is a similar tree in a circle, symbolizing the importance of trees to the whole planet. Local initiatives may use their state tree as a symbol.
Arbor Day Observances
| Weekday | Date | Year | Name | Holiday type | Where it is observed |
| --- | --- | --- | --- | --- | --- |
| Fri | Apr 27 | 1990 | Arbor Day | State holiday | Nebraska |
| Fri | Apr 26 | 1991 | Arbor Day | State holiday | Nebraska |
| Fri | Apr 24 | 1992 | Arbor Day | State holiday | Nebraska |
| Fri | Apr 30 | 1993 | Arbor Day | State holiday | Nebraska |
| Fri | Apr 29 | 1994 | Arbor Day | State holiday | Nebraska |
| Fri | Apr 28 | 1995 | Arbor Day | State holiday | Nebraska |
| Fri | Apr 26 | 1996 | Arbor Day | State holiday | Nebraska |
| Fri | Apr 25 | 1997 | Arbor Day | State holiday | Nebraska |
| Fri | Apr 24 | 1998 | Arbor Day | State holiday | Nebraska |
| Fri | Apr 30 | 1999 | Arbor Day | State holiday | Nebraska |
| Fri | Apr 28 | 2000 | Arbor Day | State holiday | Nebraska |
| Fri | Apr 27 | 2001 | Arbor Day | State holiday | Nebraska |
| Fri | Apr 26 | 2002 | Arbor Day | State holiday | Nebraska |
| Fri | Apr 25 | 2003 | Arbor Day | State holiday | Nebraska |
| Fri | Apr 30 | 2004 | Arbor Day | State holiday | Nebraska |
| Fri | Apr 29 | 2005 | Arbor Day | State holiday | Nebraska |
| Fri | Apr 28 | 2006 | Arbor Day | State holiday | Nebraska |
| Fri | Apr 27 | 2007 | Arbor Day | State holiday | Nebraska |
| Fri | Apr 25 | 2008 | Arbor Day | State holiday | Nebraska |
| Fri | Apr 24 | 2009 | Arbor Day | State holiday | Nebraska |
| Fri | Apr 30 | 2010 | Arbor Day | State holiday | Nebraska |
| Fri | Apr 29 | 2011 | Arbor Day | State holiday | Nebraska |
| Fri | Apr 27 | 2012 | Arbor Day | State holiday | Nebraska |
| Fri | Apr 26 | 2013 | Arbor Day | State holiday | Nebraska |
| Fri | Apr 25 | 2014 | Arbor Day | State holiday | Nebraska |
| Fri | Apr 24 | 2015 | Arbor Day | State holiday | Nebraska |
| Fri | Apr 29 | 2016 | Arbor Day | State holiday | Nebraska |
| Fri | Apr 28 | 2017 | Arbor Day | State holiday | Nebraska |
| Fri | Apr 27 | 2018 | Arbor Day | State holiday | Nebraska |
| Fri | Apr 26 | 2019 | Arbor Day | State holiday | Nebraska |
| Fri | Apr 24 | 2020 | Arbor Day | State holiday | Nebraska |
Related holidays
Other holidays in April 2014 in United States
Advertising

Other calendars
Related links