Diwali/Deepavali in Australia
Quick Facts
Diwali, also known as the Festival of Lights, marks the beginning of the Hindu New Year.
Local names
| Name | Language |
| --- | --- |
| Diwali/Deepavali | English |
| Diwali/Dipavali | German |
Diwali/Deepavali 2014
Thursday, October 23, 2014
Diwali/Deepavali 2015
Wednesday, November 11, 2015
List of dates for other years
Diwali (Dīvali, Dīpāwali, or Deepavali) is a festival of lights observed on the 15th day of the month of Kartika in the Hindu calendar. Many events are held in Australia to celebrate Diwali.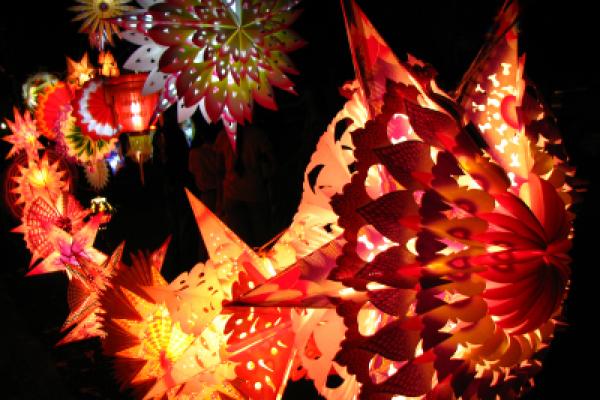 ©iStockphoto.com/thefinalmiracle
What do people do?
Large-scale Diwali events, such as fairs and carnivals, are held in cities such as Melbourne and Sydney. These events often feature:
Organized firework displays.
Food stalls with assorted Diwali sweets, savories and herbs.
Dancing and musical performances.
Stalls offering henna paintings.
People burning the effigy of the demon king Ravana.
Many people wear their finest clothes to celebrate Diwali. Many women wear jewelry and silk outfits and some have mehendi, which is a temporary henna decoration, on their palms. Various lights, lanterns, and candles lit at Diwali events, as well as in and around some private homes.
Public life
Diwali is not a nationwide public holiday in Australia. However, there may be traffic congestion and parking places may be full in areas where events are held to celebrate Diwali. Some Indian businesses may close early on Diwali. There have been public requests for Diwali to be listed as a restricted business trading day previously. Cricket match dates between India and Australia were also planned to avoid clashes with Diwali in the past.
Background
Diwali is called the Festival of Lights and is celebrated to honor Rama-chandra, the seventh avatar (incarnation of the god Vishnu). It is believed that on this day Rama returned to his people after 14 years of exile during which he fought and won a battle against the demons and the demon king, Ravana. People lit their houses to celebrate his victory over evil (light over darkness).
The goddess of happiness and good fortune, Lakshmi, also figures into the celebration. It is believed that she roams the earth on this day and enters the house that is pure, clean, and bright. Diwali celebrations may vary in different communities but its significance and spiritual meaning is generally "the awareness of the inner light".
Symbols
Lamps, fireworks and bonfires illuminate this holiday, as the word "Deepawali" means "a row or cluster of lights" or "rows of diyas (clay lamps)". The festival symbolizes the victory of righteousness and the lifting of spiritual darkness. The goddess Lakshmi, who symbolizes wealth, happiness and prosperity, is also worshipped during Diwali.
About Diwali/Deepavali in other countries
Read more about
Diwali/Deepavali
.
Diwali/Deepavali Observances
| Weekday | Date | Year | Name | Holiday type | Where it is observed |
| --- | --- | --- | --- | --- | --- |
| Tue | Nov 1 | 2005 | Diwali/Deepavali | Observance | |
| Sat | Oct 21 | 2006 | Diwali/Deepavali | Observance | |
| Fri | Nov 9 | 2007 | Diwali/Deepavali | Observance | |
| Tue | Oct 28 | 2008 | Diwali/Deepavali | Observance | |
| Sat | Oct 17 | 2009 | Diwali/Deepavali | Observance | |
| Fri | Nov 5 | 2010 | Diwali/Deepavali | Observance | |
| Wed | Oct 26 | 2011 | Diwali/Deepavali | Observance | |
| Tue | Nov 13 | 2012 | Diwali/Deepavali | Observance | |
| Sun | Nov 3 | 2013 | Diwali/Deepavali | Observance | |
| Thu | Oct 23 | 2014 | Diwali/Deepavali | Observance | |
| Wed | Nov 11 | 2015 | Diwali/Deepavali | Observance | |
| Sun | Oct 30 | 2016 | Diwali/Deepavali | Observance | |
| Thu | Oct 19 | 2017 | Diwali/Deepavali | Observance | |
| Wed | Nov 7 | 2018 | Diwali/Deepavali | Observance | |
| Sun | Oct 27 | 2019 | Diwali/Deepavali | Observance | |
| Sat | Nov 14 | 2020 | Diwali/Deepavali | Observance | |
Other holidays in October 2014 in Australia
Other calendars
Related links