Recreation Day in Australia
Quick Facts
Recreation Day is annually celebrated in northern Tasmania, in Australia, on the first Monday of November.
Local names
| Name | Language |
| --- | --- |
| Recreation Day | English |
| Recreation Day | German |
Recreation Day 2014
Monday, November 3, 2014
Recreation Day 2015
Monday, November 2, 2015
List of dates for other years
Recreation Day is annually celebrated in northern Tasmania, in Australia, on the first Monday of November. Cities and towns in the region such as Launceston observe this holiday.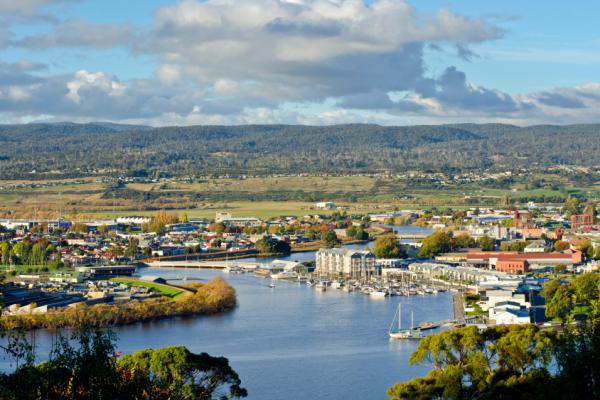 ©iStockphoto.com/Redzaal
What do people do?
Many people in northern Tasmania spend Recreation Day to catch up with family and friends and relax. Some people use the day to catch up on home maintenance or household chores. Others may spend time watching movies or enjoying outdoor activities as the weather heads towards the warmer months during the southern hemisphere's summer.
Many people play or watch sport on this day. Those who observe or take part in sporting events on this day tend to enjoy popular Australian sports, especially cricket and Australian rules football, commonly known as "Aussie rules" or "the footy". Some libraries are open for university students, who may use the day to study and prepare for any upcoming exams.
Public life
Recreation Day is a public holiday in northern Tasmania so many people in this area have a day off work. Many schools and businesses are closed in towns and cities such as Launceston. Some libraries, such as the University of Tasmania's Launceston campus library, are open. People who intend on travelling via public transport on the day will need to check with their local transport authorities as transport schedules may vary from area to area on this day.
Background
Recreation Day does not have a great deal of historic, cultural or religious significance. Prior to 1989 it was simply known as the First Monday of November holiday. The Bank Holidays Act 1919 was amended in 1989 to delete all reference to the first Monday of November as a holiday. At that time it was proposed to make the day (known as Recreation Day) a holiday under the general powers of proclamation in section eight of that Act.
In 1991 the state government decided that Recreation Day would be observed on November 11. This was to coincide with the final day of the Australian Pacing Championship due to be held in Launceston at that time. The government's decision was proclaimed in the government gazette on September 18, 1991. Today, Recreation Day continues to be observed in northern Tasmania on the first Monday of November. Other parts of Tasmania do not observe this holiday. Instead they observe the Royal Hobart Regatta, which falls on the second Monday of February.
Recreation Day Observances
| Weekday | Date | Year | Name | Holiday type | Where it is observed |
| --- | --- | --- | --- | --- | --- |
| Mon | Nov 5 | 1990 | Recreation Day | State Holiday | Tasmania |
| Mon | Nov 11 | 1991 | Recreation Day | State Holiday | Tasmania |
| Mon | Nov 2 | 1992 | Recreation Day | State Holiday | Tasmania |
| Mon | Nov 1 | 1993 | Recreation Day | State Holiday | Tasmania |
| Mon | Nov 7 | 1994 | Recreation Day | State Holiday | Tasmania |
| Mon | Nov 6 | 1995 | Recreation Day | State Holiday | Tasmania |
| Mon | Nov 4 | 1996 | Recreation Day | State Holiday | Tasmania |
| Mon | Nov 3 | 1997 | Recreation Day | State Holiday | Tasmania |
| Mon | Nov 2 | 1998 | Recreation Day | State Holiday | Tasmania |
| Mon | Nov 1 | 1999 | Recreation Day | State Holiday | Tasmania |
| Mon | Nov 6 | 2000 | Recreation Day | State Holiday | Tasmania |
| Mon | Nov 5 | 2001 | Recreation Day | State Holiday | Tasmania |
| Mon | Nov 4 | 2002 | Recreation Day | State Holiday | Tasmania |
| Mon | Nov 3 | 2003 | Recreation Day | State Holiday | Tasmania |
| Mon | Nov 1 | 2004 | Recreation Day | State Holiday | Tasmania |
| Mon | Nov 7 | 2005 | Recreation Day | State Holiday | Tasmania |
| Mon | Nov 6 | 2006 | Recreation Day | State Holiday | Tasmania |
| Mon | Nov 5 | 2007 | Recreation Day | State Holiday | Tasmania |
| Mon | Nov 3 | 2008 | Recreation Day | State Holiday | Tasmania |
| Mon | Nov 2 | 2009 | Recreation Day | State Holiday | Tasmania |
| Mon | Nov 1 | 2010 | Recreation Day | State Holiday | Tasmania |
| Mon | Nov 7 | 2011 | Recreation Day | State Holiday | Tasmania |
| Mon | Nov 5 | 2012 | Recreation Day | State Holiday | Tasmania |
| Mon | Nov 4 | 2013 | Recreation Day | State Holiday | Tasmania |
| Mon | Nov 3 | 2014 | Recreation Day | State Holiday | Tasmania |
| Mon | Nov 2 | 2015 | Recreation Day | State Holiday | Tasmania |
| Mon | Nov 7 | 2016 | Recreation Day | State Holiday | Tasmania |
| Mon | Nov 6 | 2017 | Recreation Day | State Holiday | Tasmania |
| Mon | Nov 5 | 2018 | Recreation Day | State Holiday | Tasmania |
| Mon | Nov 4 | 2019 | Recreation Day | State Holiday | Tasmania |
| Mon | Nov 2 | 2020 | Recreation Day | State Holiday | Tasmania |
Other holidays in November 2014 in Australia
Other calendars
Related links