Holy Saturday in Australia
Quick Facts
Holy Saturday is the day before Easter Sunday and is a public holiday in some states and the two territories in Australia.
Local names
| Name | Language |
| --- | --- |
| Holy Saturday | English |
| Ostersamstag | German |
Holy Saturday 2014
Saturday, April 19, 2014
Holy Saturday 2015
Saturday, April 4, 2015
List of dates for other years
Holy Saturday is between Good Friday and Easter Sunday in Australia. It falls in the middle of a four-day weekend for many Australians, which is a popular time for short vacations.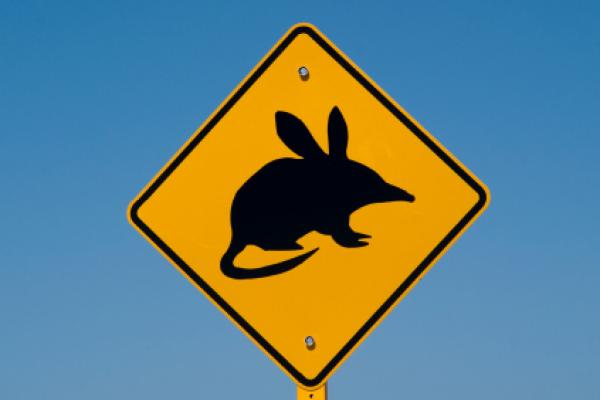 ©iStockphoto.com/Bart van der Putten
What do people do?
Holy Saturday, referred to as Easter Saturday by some, falls during the Easter long weekend. Most Australians use the opportunity to take a short vacation. Others go shopping or spend time with their families. Regular churchgoers, particularly Catholics, may attend special church services. The Easter holiday, particularly Holy Saturday, is a popular time for christenings and weddings.
While out shopping, people may choose to buy a chocolate bilby, rather than a bunny, as a present. This is because rabbits, or bunnies, are seen as pests, which have cost Australian farmers a lot of money and damaged many landscapes. The bilby is a small mammal with large ears that is native to Australia. Recently, there has been a move to replace the Easter bunny with the Easter bilby. For some, it is now the Easter bilby that brings chocolate and decorated eggs to children on an Easter Sunday morning. Chocolate models of the Easter bilby are sold to raise money to help preserve the bilby population.
Public life
Holy Saturday is a public holiday in some states and territories, including the Australian Capital Territory (ACT), New South Wales, the Northern Territory, Queensland, South Australia, and Victoria. Many post offices and organizations are closed. Stores are often open, but may have restricted opening hours. Public transport services may have restricted services or not run at all. It is not a public holiday in Tasmania and Western Australia.
Background
In Australia, the day before Easter Sunday is a holiday known as Easter Saturday. However, in church terms, the day before Easter Sunday is properly known as Holy Saturday. It is also sometimes known as Easter Eve or Low Saturday. On this day, the period that Jesus spent in his tomb is remembered. The Easter date depends on the ecclesiastical approximation of the March equinox. In Catholic churches, no masses are said and Holy Communion is only given as Viaticum. This is administered to someone, who is about to die.
In Ulladulla, New South Wales, the Italian community holds a blessing of the fishing fleet over the Easter weekend. This ancient tradition started in Sicily, Italy, and has been held in Ulladulla since 1956. In that year, St Peter was named as the patron saint of the fishermen on the New South Wales coast. The blessing consists of prayers for bountiful catches and the safe return of the fishermen and their boats to the harbor. The high point of the festival around the blessing is the naming of the Blessing of the Fleet Princess.
The Sydney Royal Show lasts two weeks and includes the four-day Easter weekend. It was originally an agricultural show, but has now grown to be a large scale event attracting visitors of all ages. As well as displays of agricultural machinery and farm animals, the show now also includes commercial attractions, live music, shows and displays of extreme action.
About Holy Saturday in other countries
Read more about
Holy Saturday
.
Holy Saturday Observances
| Weekday | Date | Year | Name | Holiday type | Where it is observed |
| --- | --- | --- | --- | --- | --- |
| Sat | Apr 14 | 1990 | Holy Saturday | National Holiday | |
| Sat | Mar 30 | 1991 | Holy Saturday | National Holiday | |
| Sat | Apr 18 | 1992 | Holy Saturday | National Holiday | |
| Sat | Apr 10 | 1993 | Holy Saturday | National Holiday | |
| Sat | Apr 2 | 1994 | Holy Saturday | National Holiday | |
| Sat | Apr 15 | 1995 | Holy Saturday | National Holiday | |
| Sat | Apr 6 | 1996 | Holy Saturday | National Holiday | |
| Sat | Mar 29 | 1997 | Holy Saturday | National Holiday | |
| Sat | Apr 11 | 1998 | Holy Saturday | National Holiday | |
| Sat | Apr 3 | 1999 | Holy Saturday | National Holiday | |
| Sat | Apr 22 | 2000 | Holy Saturday | National Holiday | |
| Sat | Apr 14 | 2001 | Holy Saturday | National Holiday | |
| Sat | Mar 30 | 2002 | Holy Saturday | National Holiday | |
| Sat | Apr 19 | 2003 | Holy Saturday | National Holiday | |
| Sat | Apr 10 | 2004 | Holy Saturday | National Holiday | |
| Sat | Mar 26 | 2005 | Holy Saturday | National Holiday | |
| Sat | Apr 15 | 2006 | Holy Saturday | National Holiday | |
| Sat | Apr 7 | 2007 | Holy Saturday | National Holiday | |
| Sat | Mar 22 | 2008 | Holy Saturday | National Holiday | |
| Sat | Apr 11 | 2009 | Holy Saturday | National Holiday | |
| Sat | Apr 3 | 2010 | Holy Saturday | Common State holiday | All except Tas, WA |
| Sat | Apr 23 | 2011 | Holy Saturday | Common State holiday | All except Tas, WA |
| Sat | Apr 7 | 2012 | Holy Saturday | Common State holiday | All except Tas, WA |
| Sat | Mar 30 | 2013 | Holy Saturday | Common State holiday | All except Tas, WA |
| Sat | Apr 19 | 2014 | Holy Saturday | Common State holiday | All except Tas, WA |
| Sat | Apr 4 | 2015 | Holy Saturday | Common State holiday | All except Tas, WA |
| Sat | Mar 26 | 2016 | Holy Saturday | Common State holiday | All except Tas, WA |
| Sat | Apr 15 | 2017 | Holy Saturday | Common State holiday | All except Tas, WA |
| Sat | Mar 31 | 2018 | Holy Saturday | Common State holiday | All except Tas, WA |
| Sat | Apr 20 | 2019 | Holy Saturday | Common State holiday | All except Tas, WA |
| Sat | Apr 11 | 2020 | Holy Saturday | Common State holiday | All except Tas, WA |
Related holidays
Other holidays in April 2014 in Australia
Other calendars
Related links