Easter Day in Australia
Quick Facts
On Easter Sunday, Christians celebrate the resurrection of Jesus Christ after his crucifixion.
Local names
| Name | Language |
| --- | --- |
| Easter Day | English |
| Ostersonntag | German |
Easter Day 2014
Sunday, April 20, 2014 (All)
Sunday, April 20, 2014 (local in New South Wales)
Easter Day 2015
Sunday, April 5, 2015 (local in New South Wales)
Sunday, April 5, 2015 (All)
List of dates for other years
Christians in Australia celebrate Easter Sunday as the day Jesus rose from the dead after he was crucified. Many Australians take advantage of the long-weekend for a short holiday.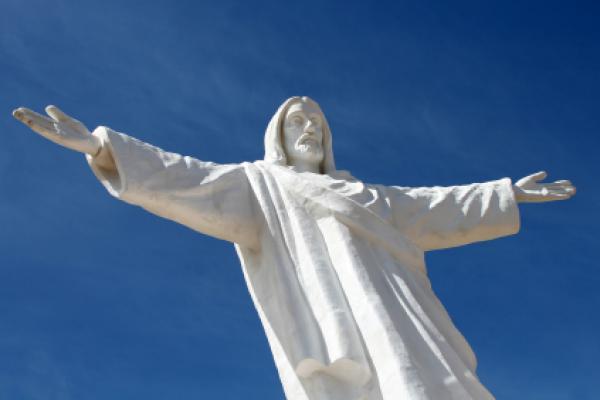 ©iStockphoto.com/Sebastien Cote
Celebrate Easter Sunday
Easter Sunday is a very important day for Christians, since the resurrection of Christ reflects a central idea in Christianity. Many Christians attend church services even if they do not attend services regularly during the rest of the year. For non-religious people and followers of other faiths, the four-day Easter weekend is a welcome break and a chance to enjoy a range of sporting and cultural events.
Well-known cultural events over the Easter weekend include the Blessing of the Fleet Festival in Ulladulla, New South Wales, the Sydney Royal Easter Show in Sydney, New South Wales, the National Folk Festival in Canberra, Australian Capital Territory, and the Australian Gospel Music Festival in Toowoomba, Queensland. There are also a range of local Easter festivals across the country. The Easter weekend is also an important time for sports fixtures and many people spend the day watching these events on television. Noteworthy sports events include major league football matches, horse racing meetings, the Brisbane to Gladstone Yacht Race, the Tasmania Three Peaks Race and the Stawell Easter Gift.
On Easter Sunday, many people receive or search for Easter eggs. These are egg-shaped and made from chocolate, candy or are decorated hens' or plastic eggs. They are often covered in brightly colored foil or decorated with images of rabbits or chicks. Many communities groups and some families organize Easter egg hunts in parks or gardens. These are family events, usually aimed at young children.
Traditionally, Easter eggs were supposedly delivered by the Easter rabbit or bunny. This is similar to the tradition in many European countries. However, rabbits are seen as pests in Australia, as they destroy crops and natural habitats. For these reason, there has been a movement to suggest that Easter eggs are hidden by the Easter bilby. The bilby is a small, shy mammal with big ears, which is native to Australia and an endangered species. It is possible to buy Easter bilbies made from chocolate and some of the profits go to help preserve these animals.
Public life
On Easter Sunday, nearly all organizations, businesses and many stores are closed, even if they are normally open on Sunday. There is a considerable amount of variation between trading regulations in the different states and territories of Australia. In some areas, stores are not permitted to open. In others, only certain types of stores or those in particular locations are allowed to open. Recently, there has been considerable public discussion on Easter trading regulations, so the situation may change in the future.
In some areas, public transport services operate according to the normal Sunday timetables. In others, there is a restricted service or no service at all. Check appropriate local information when planning journeys on Easter Sunday.
About Easter Sunday
Christians believe that Jesus Christ was sentenced to death by crucifixion by Pontius Pilate, the governor of Judea. He was crucified on a Friday and when he died, he was laid in a tomb. On the following Sunday, a group of women visited the tomb and found it empty. Jesus had been brought back to life. This resurrection is celebrated on Easter Sunday. The Easter date depends on the ecclesiastical approximation of the March equinox.
Many of the Easter customs originate from customs tied with the spiritual beliefs of Europeans in pre-Christian times. In Europe, Easter marked the beginning of spring. As winter passed, nature returned to life and birds began laying eggs. Small animals, such as rabbits, came out of hibernation and could be seen running around and mating in the fields.
Various symbols are associated with Easter. Christian symbols include crosses, Jesus' empty tomb and the white and gold vestments (robes) worn by priests and church leaders. Other symbols include Easter eggs, rabbits, chocolates and the Easter bilby.
About Easter Day in other countries
Read more about
Easter Day
.
Easter Day Observances
| Weekday | Date | Year | Name | Holiday type | Where it is observed |
| --- | --- | --- | --- | --- | --- |
| Sun | Apr 15 | 1990 | Easter Day | National Holiday | |
| Sun | Mar 31 | 1991 | Easter Day | National Holiday | |
| Sun | Apr 19 | 1992 | Easter Day | National Holiday | |
| Sun | Apr 11 | 1993 | Easter Day | National Holiday | |
| Sun | Apr 3 | 1994 | Easter Day | National Holiday | |
| Sun | Apr 16 | 1995 | Easter Day | National Holiday | |
| Sun | Apr 7 | 1996 | Easter Day | National Holiday | |
| Sun | Mar 30 | 1997 | Easter Day | National Holiday | |
| Sun | Apr 12 | 1998 | Easter Day | National Holiday | |
| Sun | Apr 4 | 1999 | Easter Day | National Holiday | |
| Sun | Apr 23 | 2000 | Easter Day | National Holiday | |
| Sun | Apr 15 | 2001 | Easter Day | National Holiday | |
| Sun | Mar 31 | 2002 | Easter Day | National Holiday | |
| Sun | Apr 20 | 2003 | Easter Day | National Holiday | |
| Sun | Apr 11 | 2004 | Easter Day | National Holiday | |
| Sun | Mar 27 | 2005 | Easter Day | National Holiday | |
| Sun | Apr 16 | 2006 | Easter Day | National Holiday | |
| Sun | Apr 8 | 2007 | Easter Day | National Holiday | |
| Sun | Mar 23 | 2008 | Easter Day | National Holiday | |
| Sun | Apr 12 | 2009 | Easter Day | National Holiday | |
| Sun | Apr 4 | 2010 | Easter Day | State Holiday | New South Wales |
| Sun | Apr 4 | 2010 | Easter Day | Observance | All |
| Sun | Apr 24 | 2011 | Easter Day | State Holiday | New South Wales |
| Sun | Apr 24 | 2011 | Easter Day | Observance | All |
| Sun | Apr 8 | 2012 | Easter Day | Observance | All |
| Sun | Apr 8 | 2012 | Easter Day | State Holiday | New South Wales |
| Sun | Mar 31 | 2013 | Easter Day | State Holiday | New South Wales |
| Sun | Mar 31 | 2013 | Easter Day | Observance | All |
| Sun | Apr 20 | 2014 | Easter Day | Observance | All |
| Sun | Apr 20 | 2014 | Easter Day | State Holiday | New South Wales |
| Sun | Apr 5 | 2015 | Easter Day | State Holiday | New South Wales |
| Sun | Apr 5 | 2015 | Easter Day | Observance | All |
| Sun | Mar 27 | 2016 | Easter Day | Observance | All |
| Sun | Mar 27 | 2016 | Easter Day | State Holiday | New South Wales |
| Sun | Apr 16 | 2017 | Easter Day | Observance | All |
| Sun | Apr 16 | 2017 | Easter Day | State Holiday | New South Wales |
| Sun | Apr 1 | 2018 | Easter Day | State Holiday | New South Wales |
| Sun | Apr 1 | 2018 | Easter Day | Observance | All |
| Sun | Apr 21 | 2019 | Easter Day | State Holiday | New South Wales |
| Sun | Apr 21 | 2019 | Easter Day | Observance | All |
| Sun | Apr 12 | 2020 | Easter Day | Observance | All |
| Sun | Apr 12 | 2020 | Easter Day | State Holiday | New South Wales |
Related holidays
Other holidays in April 2014 in Australia
Other calendars
Related links