Ash Wednesday in Mexico
Quick Facts
Catholics in Mexico observe Ash Wednesday, which is the start of the Lenten fast that lasts for 40 days (excluding Sundays).
Local names
| Name | Language |
| --- | --- |
| Ash Wednesday | English |
| Miércoles de Ceniza | Spanish |
| Aschermittwoch | German |
Ash Wednesday 2014
Wednesday, March 5, 2014
Ash Wednesday 2015
Wednesday, February 18, 2015
List of dates for other years
Ash Wednesday (Miércoles de Ceniza) marks the end of the Carnival season and the start of Lent in Catholic churches across Mexico.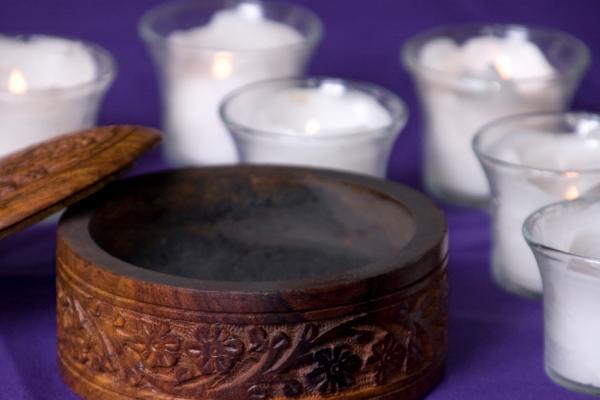 Illustration based on artwork from©iStockphoto.com/Ben Beltman
Celebrate Ash Wednesday
Ash Wednesday is the first day of Lent, which ends before Easter Sunday. Priests mark churchgoers' foreheads with ashes in form of a cross to symbolize the forgiveness of sins and to reaffirm one's faith in God. Prior to the day, streets in cities and towns are bustling with parades, floats, costumes and music to celebrate Carnival. This festival marks the last days to enjoy the things that are abstained or given up on Ash Wednesday.
Public life
Ash Wednesday is a religious observance and not a national public holiday in Mexico. During the days leading up to this day, access to streets in some cities and towns may be difficult for vehicles due to Carnival related festivities.
About Ash Wednesday
Catholic churches across Mexico and worldwide mark Ash Wednesday as the beginning of the season of Lent. Lent symbolizes the 40 days that Jesus spent in the desert. It is observed as a time of penance, prayer, and fasting or abstinence.
Did you know?
Ash Wednesday has never occurred on a Leap Day (February 29) – the first time this happens will be in 2096!
About Ash Wednesday in other countries
Read more about
Ash Wednesday
.
Ash Wednesday Observances
| Weekday | Date | Year | Name | Holiday type |
| --- | --- | --- | --- | --- |
| Wed | Feb 28 | 1990 | Ash Wednesday | Observance, Christian |
| Wed | Feb 13 | 1991 | Ash Wednesday | Observance, Christian |
| Wed | Mar 4 | 1992 | Ash Wednesday | Observance, Christian |
| Wed | Feb 24 | 1993 | Ash Wednesday | Observance, Christian |
| Wed | Feb 16 | 1994 | Ash Wednesday | Observance, Christian |
| Wed | Mar 1 | 1995 | Ash Wednesday | Observance, Christian |
| Wed | Feb 21 | 1996 | Ash Wednesday | Observance, Christian |
| Wed | Feb 12 | 1997 | Ash Wednesday | Observance, Christian |
| Wed | Feb 25 | 1998 | Ash Wednesday | Observance, Christian |
| Wed | Feb 17 | 1999 | Ash Wednesday | Observance, Christian |
| Wed | Mar 8 | 2000 | Ash Wednesday | Observance, Christian |
| Wed | Feb 28 | 2001 | Ash Wednesday | Observance, Christian |
| Wed | Feb 13 | 2002 | Ash Wednesday | Observance, Christian |
| Wed | Mar 5 | 2003 | Ash Wednesday | Observance, Christian |
| Wed | Feb 25 | 2004 | Ash Wednesday | Observance, Christian |
| Wed | Feb 9 | 2005 | Ash Wednesday | Observance, Christian |
| Wed | Mar 1 | 2006 | Ash Wednesday | Observance, Christian |
| Wed | Feb 21 | 2007 | Ash Wednesday | Observance, Christian |
| Wed | Feb 6 | 2008 | Ash Wednesday | Observance, Christian |
| Wed | Feb 25 | 2009 | Ash Wednesday | Observance, Christian |
| Wed | Feb 17 | 2010 | Ash Wednesday | Observance, Christian |
| Wed | Mar 9 | 2011 | Ash Wednesday | Observance, Christian |
| Wed | Feb 22 | 2012 | Ash Wednesday | Observance, Christian |
| Wed | Feb 13 | 2013 | Ash Wednesday | Observance, Christian |
| Wed | Mar 5 | 2014 | Ash Wednesday | Observance, Christian |
| Wed | Feb 18 | 2015 | Ash Wednesday | Observance, Christian |
| Wed | Feb 10 | 2016 | Ash Wednesday | Observance, Christian |
| Wed | Mar 1 | 2017 | Ash Wednesday | Observance, Christian |
| Wed | Feb 14 | 2018 | Ash Wednesday | Observance, Christian |
| Wed | Mar 6 | 2019 | Ash Wednesday | Observance, Christian |
| Wed | Feb 26 | 2020 | Ash Wednesday | Observance, Christian |
Other holidays in March 2014 in Mexico
Other calendars
Related links