Children's Day in Romania
Quick Facts
Children's Day (Ziua Copilului) is annually celebrated on June 1 in Romania.
Local names
| Name | Language |
| --- | --- |
| Ziua Copilului | Romanian |
| Children's Day | English |
| Kindertag | German |
Children's Day 2014
Sunday, June 1, 2014
Children's Day 2015
Monday, June 1, 2015
List of dates for other years
Like Mother's Day and Father's Day, Children's Day (Ziua Copilului) is an observance that is celebrated in Romania. It is held on June 1 every year.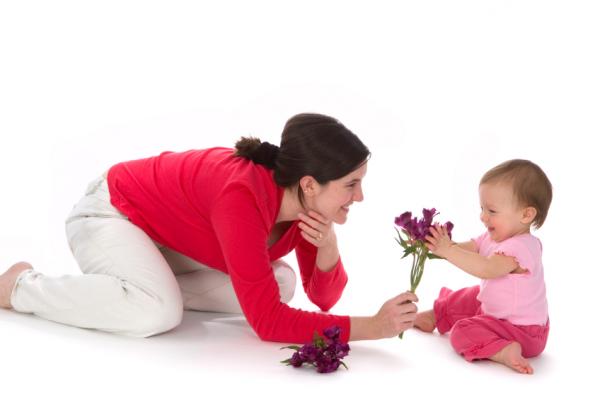 ©iStockphoto.com/bmcent1
What do people do?
Many schools have special events to celebrate Children's Day in Romania. Some teachers give out certificates as a way of showing their appreciation for each child on this day. Community events, including art exhibitions displaying children's work, are held to celebrate Children's Day. Children's Day is also promoted through newspapers, blogs, social media, television, and radio journalists in Romania. Some families have special dinners to celebrate Children's Day at home.
Public life
Children's Day is an observance and not a public holiday in Romania.
Background
Children's Day is not just an event in Romania but it is also celebrated in many different countries and is an official UN global observance. The Romanian Ministry of Labour, Family and Social Protection held a special Children's Day celebration in 2012. Nearly 100 elementary and secondary school children who attended the event received a Minister of Children diploma. Parents and grandparents were also at the celebration.
Symbols
Children's paintings and other forms of artwork are often displayed in schools and public places as a way of promoting Children's Day.
Children's Day Observances
| Weekday | Date | Year | Name | Holiday type |
| --- | --- | --- | --- | --- |
| Fri | Jun 1 | 1990 | Children's Day | Observance |
| Sat | Jun 1 | 1991 | Children's Day | Observance |
| Mon | Jun 1 | 1992 | Children's Day | Observance |
| Tue | Jun 1 | 1993 | Children's Day | Observance |
| Wed | Jun 1 | 1994 | Children's Day | Observance |
| Thu | Jun 1 | 1995 | Children's Day | Observance |
| Sat | Jun 1 | 1996 | Children's Day | Observance |
| Sun | Jun 1 | 1997 | Children's Day | Observance |
| Mon | Jun 1 | 1998 | Children's Day | Observance |
| Tue | Jun 1 | 1999 | Children's Day | Observance |
| Thu | Jun 1 | 2000 | Children's Day | Observance |
| Fri | Jun 1 | 2001 | Children's Day | Observance |
| Sat | Jun 1 | 2002 | Children's Day | Observance |
| Sun | Jun 1 | 2003 | Children's Day | Observance |
| Tue | Jun 1 | 2004 | Children's Day | Observance |
| Wed | Jun 1 | 2005 | Children's Day | Observance |
| Thu | Jun 1 | 2006 | Children's Day | Observance |
| Fri | Jun 1 | 2007 | Children's Day | Observance |
| Sun | Jun 1 | 2008 | Children's Day | Observance |
| Mon | Jun 1 | 2009 | Children's Day | Observance |
| Tue | Jun 1 | 2010 | Children's Day | Observance |
| Wed | Jun 1 | 2011 | Children's Day | Observance |
| Fri | Jun 1 | 2012 | Children's Day | Observance |
| Sat | Jun 1 | 2013 | Children's Day | Observance |
| Sun | Jun 1 | 2014 | Children's Day | Observance |
| Mon | Jun 1 | 2015 | Children's Day | Observance |
| Wed | Jun 1 | 2016 | Children's Day | Observance |
| Thu | Jun 1 | 2017 | Children's Day | Observance |
| Fri | Jun 1 | 2018 | Children's Day | Observance |
| Sat | Jun 1 | 2019 | Children's Day | Observance |
| Mon | Jun 1 | 2020 | Children's Day | Observance |
Related holidays
Other holidays in June 2014 in Romania
Other calendars
Related links