Orthodox Pentecost Monday in Romania
Quick Facts
Many Christians celebrate the Whit Monday (Rusalii or Rusaliile) public holiday in Romania.
Local names
| Name | Language |
| --- | --- |
| Doua zi de Rusalii | Romanian |
| Orthodox Pentecost Monday | English |
| Orthodoxer Pfingstmontag | German |
Alternative name
Orthodox Pentecost Monday
Orthodox Pentecost Monday 2014
Monday, June 9, 2014
Orthodox Pentecost Monday 2015
Monday, June 1, 2015
List of dates for other years
Whit Monday and Whit Sunday (Rusalii or Rusaliile), also called Pentecost, are public holidays in Romania to celebrate the Christian belief of the Holy Spirit's descent on Jesus Christ's disciples.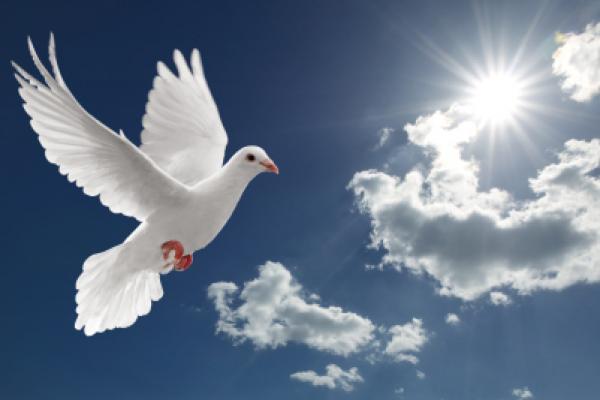 ©iStockphoto.com/ong kok keat
What do people do?
Many Romanians have the day off work and school on Whit Monday. Many people can see the Căluşarii's dance, which is a healing and protection ritual against mythical creatures, around the time of Whit Sunday. Many churches hold special services to celebrate Pentecost.
Public life
Whit Monday is a national public holiday in Romania so banks, public offices, and many private businesses are closed. People intending to travel via public transport during public holidays must check with the public transit authorities on any changes to time schedules.
Background
Whit Sunday and Whit Monday are on the 50th and 51st days after the Orthodox Easter Sunday date in Romania. Pentecost in Romania is set in accordance with the Orthodox Christian Church's calendar. Many Orthodox churches base their Easter date on the Julian calendar, which differs from the Gregorian calendar used in many western countries. Whit Sunday, or Whitsunday, is celebrated among many Christians worldwide.
Symbols
The symbols of Pentecost are those of the Holy Spirit and include flames, wind, the breath of God and a dove. Pentecost also symbolizes the beginning of the Christian Church. However, there are some traditions that are associated with myth in Romania. For example, The Căluşarii's dance serves as a symbol of protection from fairies.
Orthodox Pentecost Monday Observances
| Weekday | Date | Year | Name | Holiday type |
| --- | --- | --- | --- | --- |
| Mon | Jun 4 | 1990 | Orthodox Pentecost Monday | National holiday |
| Mon | May 27 | 1991 | Orthodox Pentecost Monday | National holiday |
| Mon | Jun 15 | 1992 | Orthodox Pentecost Monday | National holiday |
| Mon | Jun 7 | 1993 | Orthodox Pentecost Monday | National holiday |
| Mon | Jun 20 | 1994 | Orthodox Pentecost Monday | National holiday |
| Mon | Jun 12 | 1995 | Orthodox Pentecost Monday | National holiday |
| Mon | Jun 3 | 1996 | Orthodox Pentecost Monday | National holiday |
| Mon | Jun 16 | 1997 | Orthodox Pentecost Monday | National holiday |
| Mon | Jun 8 | 1998 | Orthodox Pentecost Monday | National holiday |
| Mon | May 31 | 1999 | Orthodox Pentecost Monday | National holiday |
| Mon | Jun 19 | 2000 | Orthodox Pentecost Monday | National holiday |
| Mon | Jun 4 | 2001 | Orthodox Pentecost Monday | National holiday |
| Mon | Jun 24 | 2002 | Orthodox Pentecost Monday | National holiday |
| Mon | Jun 16 | 2003 | Orthodox Pentecost Monday | National holiday |
| Mon | May 31 | 2004 | Orthodox Pentecost Monday | National holiday |
| Mon | Jun 20 | 2005 | Orthodox Pentecost Monday | National holiday |
| Mon | Jun 12 | 2006 | Orthodox Pentecost Monday | National holiday |
| Mon | May 28 | 2007 | Orthodox Pentecost Monday | National holiday |
| Mon | Jun 16 | 2008 | Orthodox Pentecost Monday | National holiday |
| Mon | Jun 8 | 2009 | Orthodox Pentecost Monday | National holiday |
| Mon | May 24 | 2010 | Orthodox Pentecost Monday | National holiday |
| Mon | Jun 13 | 2011 | Orthodox Pentecost Monday | National holiday |
| Mon | Jun 4 | 2012 | Orthodox Pentecost Monday | National holiday |
| Mon | Jun 24 | 2013 | Orthodox Pentecost Monday | National holiday |
| Mon | Jun 9 | 2014 | Orthodox Pentecost Monday | National holiday |
| Mon | Jun 1 | 2015 | Orthodox Pentecost Monday | National holiday |
| Mon | Jun 20 | 2016 | Orthodox Pentecost Monday | National holiday |
| Mon | Jun 5 | 2017 | Orthodox Pentecost Monday | National holiday |
| Mon | May 28 | 2018 | Orthodox Pentecost Monday | National holiday |
| Mon | Jun 17 | 2019 | Orthodox Pentecost Monday | National holiday |
| Mon | Jun 8 | 2020 | Orthodox Pentecost Monday | National holiday |
Related holiday
Other holidays in June 2014 in Romania
Other calendars
Related links