Labor Day / May Day in Romania
Quick Facts
Labor Day (Ziua muncii) is a national public holiday in Romania on May 1 each year.
Local names
| Name | Language |
| --- | --- |
| Ziua Muncii | Romanian |
| Labor Day / May Day | English |
| Tag der Arbeit | German |
Labor Day / May Day 2014
Thursday, May 1, 2014
Labor Day / May Day 2015
Friday, May 1, 2015
List of dates for other years
Labor Day (Ziua Tatălui) is an annual holiday to honor workers across Romania. It is also celebrated in many countries worldwide.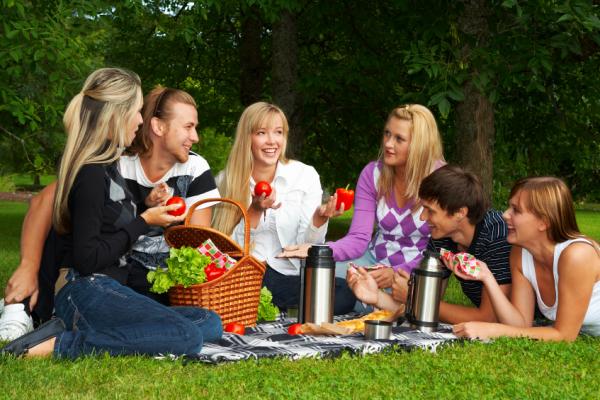 ©iStockphoto.com/mtoome
What do people do?
Many Romanians have the day off work or school on Labor Day (also spelled as Labour Day). Some people attend social gatherings or visit friends and family. It is also a popular holiday to relax at home, have an outdoor picnic or visit the beach, among other leisure activities.
Public life
Labor Day is a national public holiday in Romania so banks, public offices, and many private businesses are closed. People intending to travel via public transport during public holidays must check with the public transit authorities on any changes to time schedules.
Background
Labor Day in Romania was celebrated for the first time in 1890. It was a popular event associated with political propaganda during the Communist era. However, after the Romanian Revolution of 1989, Labor Day was toned down to simply being a day off work and a holiday marked with social events.
The May 1 holiday is also known as May Day, which was originally a celebration of spring and rebirth taking place in nature.
About Labor Day / May Day in other countries
Read more about
Labor Day / May Day
.
Labor Day / May Day Observances
| Weekday | Date | Year | Name | Holiday type |
| --- | --- | --- | --- | --- |
| Tue | May 1 | 1990 | Labor Day / May Day | National holiday |
| Wed | May 1 | 1991 | Labor Day / May Day | National holiday |
| Fri | May 1 | 1992 | Labor Day / May Day | National holiday |
| Sat | May 1 | 1993 | Labor Day / May Day | National holiday |
| Sun | May 1 | 1994 | Labor Day / May Day | National holiday |
| Mon | May 1 | 1995 | Labor Day / May Day | National holiday |
| Wed | May 1 | 1996 | Labor Day / May Day | National holiday |
| Thu | May 1 | 1997 | Labor Day / May Day | National holiday |
| Fri | May 1 | 1998 | Labor Day / May Day | National holiday |
| Sat | May 1 | 1999 | Labor Day / May Day | National holiday |
| Mon | May 1 | 2000 | Labor Day / May Day | National holiday |
| Tue | May 1 | 2001 | Labor Day / May Day | National holiday |
| Wed | May 1 | 2002 | Labor Day / May Day | National holiday |
| Thu | May 1 | 2003 | Labor Day / May Day | National holiday |
| Sat | May 1 | 2004 | Labor Day / May Day | National holiday |
| Sun | May 1 | 2005 | Labor Day / May Day | National holiday |
| Mon | May 1 | 2006 | Labor Day / May Day | National holiday |
| Tue | May 1 | 2007 | Labor Day / May Day | National holiday |
| Thu | May 1 | 2008 | Labor Day / May Day | National holiday |
| Fri | May 1 | 2009 | Labor Day / May Day | National holiday |
| Sat | May 1 | 2010 | Labor Day / May Day | National holiday |
| Sun | May 1 | 2011 | Labor Day / May Day | National holiday |
| Tue | May 1 | 2012 | Labor Day / May Day | National holiday |
| Wed | May 1 | 2013 | Labor Day / May Day | National holiday |
| Thu | May 1 | 2014 | Labor Day / May Day | National holiday |
| Fri | May 1 | 2015 | Labor Day / May Day | National holiday |
| Sun | May 1 | 2016 | Labor Day / May Day | National holiday |
| Mon | May 1 | 2017 | Labor Day / May Day | National holiday |
| Tue | May 1 | 2018 | Labor Day / May Day | National holiday |
| Wed | May 1 | 2019 | Labor Day / May Day | National holiday |
| Fri | May 1 | 2020 | Labor Day / May Day | National holiday |
Other holidays in May 2014 in Romania
Other calendars
Related links