2nd January in United Kingdom
Quick Facts
January 2 is an annual bank holiday and the last day of the Hogmanay (New Year) celebrations in Scotland.
Name
2nd January
2nd January 2014
Thursday, January 2, 2014
2nd January 2015
Friday, January 2, 2015
List of dates for other years
The New Year's Eve and New Year's Day celebrations in Scotland are known as Hogmanay and may last into January 2, an annual bank holiday. This holiday is marked with parties, specially prepared foods and the custom of first footing.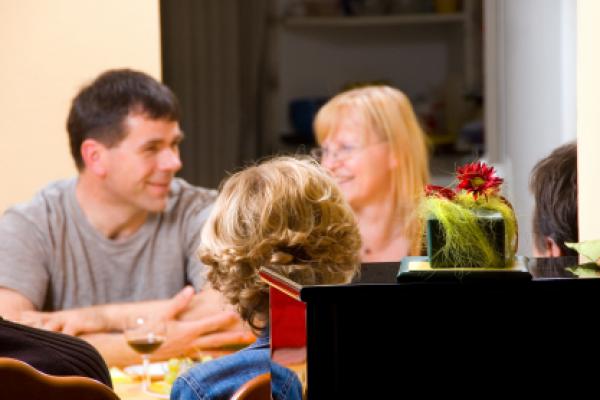 ©iStockphoto.com/Andraz Gregoric
What do people do?
Hogmanay celebrations generally begin in the afternoon or evening of New Year's Eve and continue into early hours of the New Year's Day morning. Some family gatherings or private celebrations organized by groups of friends may continue through to January 2.
In some areas, the custom of first footing continues on January 2. First footing refers to when someone is the first person to enter a house on January 1. For many people in Scotland, January 2 is a day to recover from the Christmas and Hogmanay celebrations or to spend some quiet time with friends or family members before returning to work on January 3.
Public life
January 2 is not a bank or public holiday in England, Wales and Northern Ireland. However, January 1 and 2 are bank holidays in Scotland. Banks and post offices are closed. There may be limited public transport services or none at all. Some stores and businesses may be closed.
If either or both of January 1 and 2 fall on a Saturday or Sunday, the bank holidays are moved to the next week days. For instance, if January 1 falls on a Saturday and January 2 on a Sunday, the bank holidays are moved to January 3 and 4.
Background
The Hogmanay celebration origins can be traced to pre-Christian observances in mid-winter. These included large fires to tempt the sun back to earth, as well as feasts of the food gathered and harvested in the autumn. Hogmanay was traditionally a more important celebration than Christmas in Scotland but the importance of Christmas recently increased.
Symbols
Fires are burnt during Hogmanay. This is a tradition from the pre-Christian winter celebrations. In Stonehaven, Kincardineshire, fire balls are made of tar, paper and wire attached to a chain or non-flammable rope. The balls are lit and swung around people's heads in a procession. At the end of the evening, burning balls are thrown into the harbor. In Burghead, Moray, the clavie (a barrel filled with of tar and old casks) is burnt on January 11, the old Hogmanay date.
Popular Hogmanay dishes include: steak pie; lamb or beef stew; shortbread and cheese; Scotch pancakes (small, thick pancakes cooked on a griddle) with butter or smoked salmon; rumbledethumps (boiled potatoes and swedes or turnips mashed with stir fried cabbage and oven-baked); and seven-cup pudding (steamed pudding with dried fruit and spices). Whiskey is a popular drink.
People traditionally ate black bun on Twelfth Night (January 6) but it is now eaten on the last day of Hogmanay. Black bun consists of a pastry case filled with nuts, spices and dried fruit soaked in brandy. It is often made a few weeks ahead to allow the flavors to mature.
2nd January Observances
| Weekday | Date | Year | Name | Holiday type | Where it is observed |
| --- | --- | --- | --- | --- | --- |
| Tue | Jan 2 | 1990 | 2nd January | Local holiday | Scotland |
| Wed | Jan 2 | 1991 | 2nd January | Local holiday | Scotland |
| Thu | Jan 2 | 1992 | 2nd January | Local holiday | Scotland |
| Mon | Jan 4 | 1993 | 2nd January | Local holiday | Scotland |
| Tue | Jan 4 | 1994 | 2nd January | Local holiday | Scotland |
| Tue | Jan 3 | 1995 | 2nd January | Local holiday | Scotland |
| Tue | Jan 2 | 1996 | 2nd January | Local holiday | Scotland |
| Thu | Jan 2 | 1997 | 2nd January | Local holiday | Scotland |
| Fri | Jan 2 | 1998 | 2nd January | Local holiday | Scotland |
| Mon | Jan 4 | 1999 | 2nd January | Local holiday | Scotland |
| Tue | Jan 4 | 2000 | 2nd January | Local holiday | Scotland |
| Tue | Jan 2 | 2001 | 2nd January | Local holiday | Scotland |
| Wed | Jan 2 | 2002 | 2nd January | Local holiday | Scotland |
| Thu | Jan 2 | 2003 | 2nd January | Local holiday | Scotland |
| Fri | Jan 2 | 2004 | 2nd January | Local holiday | Scotland |
| Tue | Jan 4 | 2005 | 2nd January | Local holiday | Scotland |
| Tue | Jan 3 | 2006 | 2nd January | Local holiday | Scotland |
| Tue | Jan 2 | 2007 | 2nd January | Local holiday | Scotland |
| Wed | Jan 2 | 2008 | 2nd January | Local holiday | Scotland |
| Fri | Jan 2 | 2009 | 2nd January | Local holiday | Scotland |
| Mon | Jan 4 | 2010 | 2nd January | Local holiday | Scotland |
| Tue | Jan 4 | 2011 | 2nd January | Local holiday | Scotland |
| Tue | Jan 3 | 2012 | 2nd January | Local holiday | Scotland |
| Wed | Jan 2 | 2013 | 2nd January | Local holiday | Scotland |
| Thu | Jan 2 | 2014 | 2nd January | Local holiday | Scotland |
| Fri | Jan 2 | 2015 | 2nd January | Local holiday | Scotland |
| Mon | Jan 4 | 2016 | 2nd January | Local holiday | Scotland |
| Tue | Jan 3 | 2017 | 2nd January | Local holiday | Scotland |
| Tue | Jan 2 | 2018 | 2nd January | Local holiday | Scotland |
| Wed | Jan 2 | 2019 | 2nd January | Local holiday | Scotland |
| Thu | Jan 2 | 2020 | 2nd January | Local holiday | Scotland |
Related holidays
Other holidays in January 2014 in United Kingdom
Other calendars
Related links