Holy Saturday in United Kingdom
Quick Facts
Holy Saturday is the day before Easter Sunday in the United Kingdom.
Name
Holy Saturday
Holy Saturday 2014
Saturday, April 19, 2014
Holy Saturday 2015
Saturday, April 4, 2015
List of dates for other years
Holy Saturday falls between Good Friday and Easter Sunday in the United Kingdom. It commemorates the day when Jesus Christ lay in the tomb after his death, according to the Christian bible. It is also known as Easter Even and the Great Sabbath.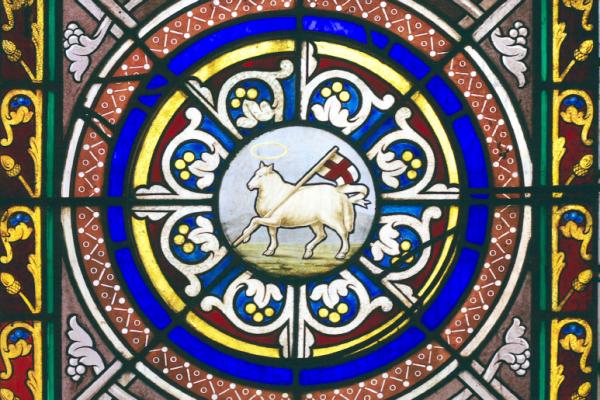 ©iStockphoto.com/SyYates
What do people do?
Many Christians in the United Kingdom participate in an Easter vigil service on Holy Saturday to mark the end of the Lent period before celebrating Easter. They remember Holy Saturday as the day when Jesus lay in his tomb. Many services are held in the evening of Holy Saturday, where candles are lit to proclaim Jesus Christ's rising. Some church services are held in total darkness before the candles are lit. Some churches have baptisms, renewal of baptismal vows, and confirmations on Holy Saturday.
Many people in the United Kingdom take time off on the Saturday between Good Friday and Easter Sunday to enjoy the long Easter weekend. Many people go on a trip to enjoy the short holiday break. Some people spend time in the countryside while others travel to other countries in Europe, such as France, Spain or Portugal.
Many families prepare Easter eggs on the Saturday before Easter. Children decorate eggs with paint, crayon, water colors, stickers and other material. These eggs are often placed in Easter baskets. Chocolate Easter eggs are popular around this time of the year. Some radio stations that feature classical music play special songs sung by cathedral choirs on Holy Saturday.
Public Life
Holy Saturday is not a national bank holiday in the United Kingdom.
Background and Symbols
Holy Saturday is the last day of Holy Week and ends the season of Lent. Easter vigil services in the United Kingdom on Holy Saturday can be traced back to the early years of Christianity during the time of the Roman empire. One tradition that still has symbolic significance today is lighting candles during the Easter vigil services. The lit candle, known as the Paschal candle, signifies the light of Jesus Christ, and that he brings light into darkness.
About Holy Saturday in other countries
Read more about
Holy Saturday
.
Holy Saturday Observances
| Weekday | Date | Year | Name | Holiday type | Where it is observed |
| --- | --- | --- | --- | --- | --- |
| Sat | Apr 14 | 1990 | Holy Saturday | Christian | |
| Sat | Mar 30 | 1991 | Holy Saturday | Christian | |
| Sat | Apr 18 | 1992 | Holy Saturday | Christian | |
| Sat | Apr 10 | 1993 | Holy Saturday | Christian | |
| Sat | Apr 2 | 1994 | Holy Saturday | Christian | |
| Sat | Apr 15 | 1995 | Holy Saturday | Christian | |
| Sat | Apr 6 | 1996 | Holy Saturday | Christian | |
| Sat | Mar 29 | 1997 | Holy Saturday | Christian | |
| Sat | Apr 11 | 1998 | Holy Saturday | Christian | |
| Sat | Apr 3 | 1999 | Holy Saturday | Christian | |
| Sat | Apr 22 | 2000 | Holy Saturday | Christian | |
| Sat | Apr 14 | 2001 | Holy Saturday | Christian | |
| Sat | Mar 30 | 2002 | Holy Saturday | Christian | |
| Sat | Apr 19 | 2003 | Holy Saturday | Christian | |
| Sat | Apr 10 | 2004 | Holy Saturday | Christian | |
| Sat | Mar 26 | 2005 | Holy Saturday | Christian | |
| Sat | Apr 15 | 2006 | Holy Saturday | Christian | |
| Sat | Apr 7 | 2007 | Holy Saturday | Christian | |
| Sat | Mar 22 | 2008 | Holy Saturday | Christian | |
| Sat | Apr 11 | 2009 | Holy Saturday | Christian | |
| Sat | Apr 3 | 2010 | Holy Saturday | Christian | |
| Sat | Apr 23 | 2011 | Holy Saturday | Christian | |
| Sat | Apr 7 | 2012 | Holy Saturday | Christian | |
| Sat | Mar 30 | 2013 | Holy Saturday | Christian | |
| Sat | Apr 19 | 2014 | Holy Saturday | Christian | |
| Sat | Apr 4 | 2015 | Holy Saturday | Christian | |
| Sat | Mar 26 | 2016 | Holy Saturday | Christian | |
| Sat | Apr 15 | 2017 | Holy Saturday | Christian | |
| Sat | Mar 31 | 2018 | Holy Saturday | Christian | |
| Sat | Apr 20 | 2019 | Holy Saturday | Christian | |
| Sat | Apr 11 | 2020 | Holy Saturday | Christian | |
Related holidays
Other holidays in April 2014 in United Kingdom
Other calendars
Related links