Casimir Pulaski Day in United States
Quick Facts
Casimir Pulaski Day is a legal holiday for schools and some offices in Illinois, USA, on the first Monday of March each year.
Local names
| Name | Language |
| --- | --- |
| Casimir Pulaski Day | English |
| Día de Casimir Pulaski | Spanish |
| קזימיר פולסקי היום | Hebrew |
| كازيمير بولاسكي يوم | Arabic |
| 카시미르 풀라 스키의 날 | Korean |
| Casimir Pulaski Day | German |
Casimir Pulaski Day 2014
Monday, March 3, 2014
Casimir Pulaski Day 2015
Monday, March 2, 2015
List of dates for other years
Casimir Pulaski Day is an annual holiday in Illinois, in the United States, on the first Monday of March. It celebrates the birthday of Casimir Pulaski, a Polish born soldier who is remembered for his contribution to American independence.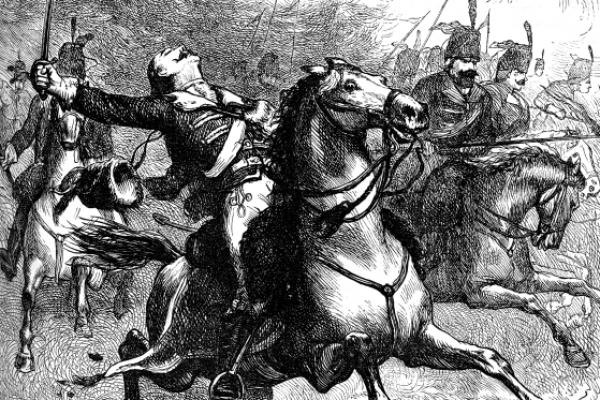 ©iStockphoto.com/duncan1890
What do people do?
Casimir Pulaski Day is a legal holiday for city and county offices, as well as schools in Illinois. It is common for schools to include in their class teachings historical activities related to well-known patriots in American history, such as Casimir Pulaski, prior to the holiday. These activities give students a chance to learn about the country's history and how it was shaped by the events that took place and people who contributed to these events.
The day is also celebrated among Americans in other states, including Polish-American communities. Various celebratory events may include group gatherings, street parades, and special ceremonies. Some community leaders may hold special activities to honor Pulaski and give public speeches. Some media usually write or broadcast information about Pulaski on or around Casimir Pulaski Day.
Public life
Casimir Pulaski Day is a legal holiday in Illinois so schools are closed, as are city and county offices, as well as courts, with the exception of Bond Court. Banks may remain closed but it is important to note that they are not required to do so. Some libraries may be closed.
Federal and state offices, as well as many commercial operations, usually remain open. Financial markets usually conduct normal trading hours. People wishing to travel via public transport in Illinois on Casimir Pulaski Day may need to check with the local public transit authorities on possible changes to timetables.
Background
Casimir Pulaski (Kazimierz Pułaski) is known for his contributions to American independence. He was known as the "Father of American Cavalry". He was born in Warka, Poland, on March 4, 1747. His father was one of the founding members of the Confederation of Bar, which begin in 1768 and took up arms against Russia, which controlled Poland at the time. After his father's death, Casimir took over military command and his brilliance earned him an impressive reputation. However, it was not long before he was accused of being involved in a plot to kill the king and was forced into exile.
Pulaski travelled to Paris and met Benjamin Franklin, who enlisted him to help in the American Revolution in North America. He soon joined George Washington's army. His first military engagement against the British troops was at the Battle of Brandywine on September 11, 1777. After a dashing charge at Brandywine that allowed the American army to escape from the British, he was rewarded with a commission as brigadier general and the command of all American cavalry.
In 1779 Pulaski and his troops broke the British siege of Charleston, South Carolina. He was then sent to Savannah in a joint campaign with French allies. Seeing the French attack failing, Pulaski went into battle to rally the soldiers and was hit by a shot from a cannon. He died two days later (October 11, 1779) and was buried at sea. The United States Congress passed a joint resolution conferring honorary US citizenship on Pulaski in 2009, sending it to the president for approval. President Barack Obama signed the bill on November 6, 2009.
Symbols
Various paintings, monuments, bridges and parks were created to honor Casimir Pulaski's life and work. For example, there is a US Navy submarine, known as the USS Casimir Pulaski. There is also the Pulaski Memorial in Patterson Park in Baltimore, Maryland. Schools, museums, and even cities and counties in some parts of the United States are also named after Pulaski.
A commemorative stamp was issued on January 16, 1931, to honor Pulaski. The US Postal Service also issued a postal card on September 11, 1979. The card featured Pulaski on horseback at the siege of Savannah in 1779.
Casimir Pulaski Day Observances
| Weekday | Date | Year | Name | Holiday type | Where it is observed |
| --- | --- | --- | --- | --- | --- |
| Mon | Mar 5 | 1990 | Casimir Pulaski Day | State holiday | Illinois |
| Mon | Mar 4 | 1991 | Casimir Pulaski Day | State holiday | Illinois |
| Mon | Mar 2 | 1992 | Casimir Pulaski Day | State holiday | Illinois |
| Mon | Mar 1 | 1993 | Casimir Pulaski Day | State holiday | Illinois |
| Mon | Mar 7 | 1994 | Casimir Pulaski Day | State holiday | Illinois |
| Mon | Mar 6 | 1995 | Casimir Pulaski Day | State holiday | Illinois |
| Mon | Mar 4 | 1996 | Casimir Pulaski Day | State holiday | Illinois |
| Mon | Mar 3 | 1997 | Casimir Pulaski Day | State holiday | Illinois |
| Mon | Mar 2 | 1998 | Casimir Pulaski Day | State holiday | Illinois |
| Mon | Mar 1 | 1999 | Casimir Pulaski Day | State holiday | Illinois |
| Mon | Mar 6 | 2000 | Casimir Pulaski Day | State holiday | Illinois |
| Mon | Mar 5 | 2001 | Casimir Pulaski Day | State holiday | Illinois |
| Mon | Mar 4 | 2002 | Casimir Pulaski Day | State holiday | Illinois |
| Mon | Mar 3 | 2003 | Casimir Pulaski Day | State holiday | Illinois |
| Mon | Mar 1 | 2004 | Casimir Pulaski Day | State holiday | Illinois |
| Mon | Mar 7 | 2005 | Casimir Pulaski Day | State holiday | Illinois |
| Mon | Mar 6 | 2006 | Casimir Pulaski Day | State holiday | Illinois |
| Mon | Mar 5 | 2007 | Casimir Pulaski Day | State holiday | Illinois |
| Mon | Mar 3 | 2008 | Casimir Pulaski Day | State holiday | Illinois |
| Mon | Mar 2 | 2009 | Casimir Pulaski Day | State holiday | Illinois |
| Mon | Mar 1 | 2010 | Casimir Pulaski Day | State holiday | Illinois |
| Mon | Mar 7 | 2011 | Casimir Pulaski Day | State holiday | Illinois |
| Mon | Mar 5 | 2012 | Casimir Pulaski Day | State holiday | Illinois |
| Mon | Mar 4 | 2013 | Casimir Pulaski Day | State holiday | Illinois |
| Mon | Mar 3 | 2014 | Casimir Pulaski Day | State holiday | Illinois |
| Mon | Mar 2 | 2015 | Casimir Pulaski Day | State holiday | Illinois |
| Mon | Mar 7 | 2016 | Casimir Pulaski Day | State holiday | Illinois |
| Mon | Mar 6 | 2017 | Casimir Pulaski Day | State holiday | Illinois |
| Mon | Mar 5 | 2018 | Casimir Pulaski Day | State holiday | Illinois |
| Mon | Mar 4 | 2019 | Casimir Pulaski Day | State holiday | Illinois |
| Mon | Mar 2 | 2020 | Casimir Pulaski Day | State holiday | Illinois |
Other holidays in March 2014 in United States
Other calendars
Related links