Diwali/Deepavali in the United States
Diwali (Dīvali, Dīpāwali, or Deepavali) is a festival of lights observed on the 15th day of the month of Kartika in the Hindu calendar. Many people in the United States celebrate Diwali each year.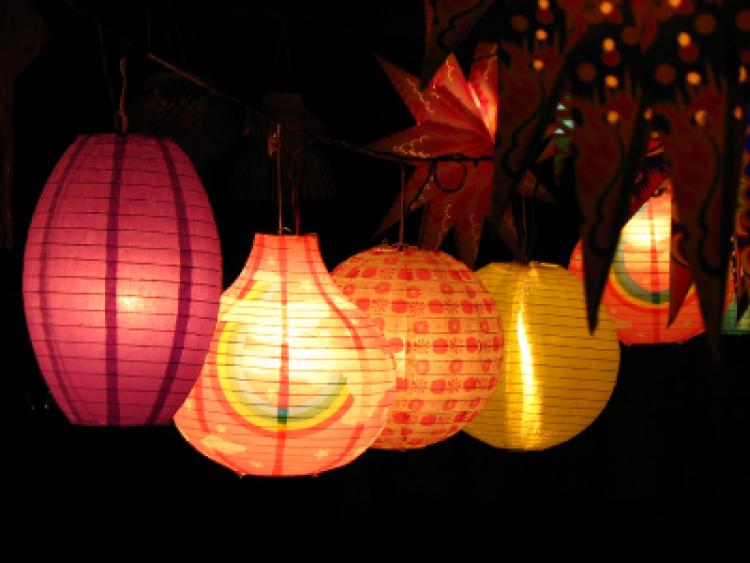 What Do People Do?
Diwali is one of the biggest Hindu festivals celebrated among many people and communities in the United States. Many schools, community groups, Hindu associations, Indian organizations and corporate businesses get involved in celebrating Diwali. Politicians, including governors and past presidents, previously made public announcements expressing their greetings and well wishes to Hindus on Diwali.
Many Indian stores sell jewelry and traditional outfits, such as chiffon saris, as well as statues of Hindu deities and incent sticks used in prayer around this time of the year. Many women and girls use mehendi, which is a temporary henna decoration, on their palms. It is also common to wear fine jewelry and silk outfits to celebrate this joyous festival.
Various lights, candles and sparklers are lit on Diwali. Some businesses celebrate Diwali with Indian sweets and Chai tea. Many homes that celebrate Diwali have assorted sweets, savories and Diwali herbs. Some communities organize firework displays and states such as Utah have proclaimed Diwali as one of their state festivals.
Public Life
Diwali is not a nationwide public holiday in the United States but it is a large festival celebrated in many towns and cities. There may be traffic congestion and parking places may be full in areas where events are held to celebrate Diwali. Some Indian businesses may close early on Diwali.
Background
Diwali is called the Festival of Lights and is celebrated to honor Rama-chandra, the seventh avatar (incarnation of the god Vishnu). It is believed that on this day Rama returned to his people after 14 years of exile during which he fought and won a battle against the demons and the demon king, Ravana. People lit their houses to celebrate his victory over evil (light over darkness).
The goddess of happiness and good fortune, Lakshmi, also figures into the celebration. It is believed that she roams the Earth on this day and enters the house that is pure, clean, and bright. Diwali celebrations may vary in different communities but its significance and spiritual meaning is generally "the awareness of the inner light".
Symbols
Lamps, fireworks and bonfires illuminate this holiday, as the word "Deepawali" means "a row or cluster of lights" or "rows of diyas (clay lamps)". The festival symbolizes the victory of righteousness and the lifting of spiritual darkness. The goddess Lakshmi, who symbolizes wealth, happiness and prosperity, is also worshipped during Diwali.
About Diwali/Deepavali in other countries
Read more about Diwali/Deepavali.
Diwali/Deepavali Observances
Holiday currently only shown for years 2000–2049.
| Weekday | Date | Year | Name | Holiday Type | Where It is Observed |
| --- | --- | --- | --- | --- | --- |
| Fri | Nov 5 | 2010 | Diwali/Deepavali | Observance | |
| Wed | Oct 26 | 2011 | Diwali/Deepavali | Observance | |
| Tue | Nov 13 | 2012 | Diwali/Deepavali | Observance | |
| Sun | Nov 3 | 2013 | Diwali/Deepavali | Observance | |
| Wed | Oct 22 | 2014 | Diwali/Deepavali | Observance | |
| Tue | Nov 10 | 2015 | Diwali/Deepavali | Observance | |
| Sat | Oct 29 | 2016 | Diwali/Deepavali | Observance | |
Quick Facts
Diwali, also known as the Festival of Lights, marks the beginning of the Hindu New Year.
Diwali/Deepavali 2016
Saturday, October 29, 2016

Diwali/Deepavali 2017
Diwali/Deepavali does not occur in 2017

---
Name in other languages
| Name | Language |
| --- | --- |
| Diwali/Deepavali | English |
| Diwali/Deepavali | Spanish |
| דיוואלי | Hebrew |
| ديوالي | Arabic |
| 디 왈리 | Korean |
| Diwali/Dipavali | German |
Other holidays in October 2016 in the United States
World Holiday on October 29, 2016
Fun Holiday on October 29, 2016