Colorado Day in United States
Quick Facts
Colorado Day is an annual observance that commemorates the state's birthday on August 1, 1876, and its history.
Local names
| Name | Language |
| --- | --- |
| Colorado Day | English |
| Día del Colorado | Spanish |
| יום קולורדו | Hebrew |
| يوم كولورادو | Arabic |
| 콜로라도 주 | Korean |
| Colorado-Tag | German |
Colorado Day 2014
Friday, August 1, 2014
Colorado Day 2015
Saturday, August 1, 2015
List of dates for other years
Colorado Day is celebrated on August 1 each year in Colorado, a western state of the United States (U.S.).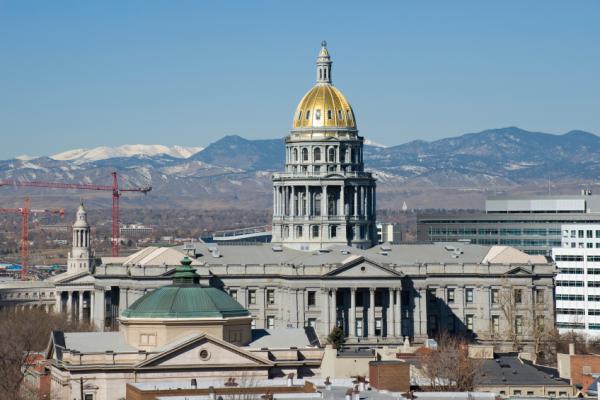 ©iStockphoto.com/Adventure_Photo
Celebrate Colorado Day
Some museums offer free admissions to the public and a number of businesses in Colorado offer special deals or discounts for products and services to celebrate the day.
Public life
Colorado Day is a state observance on August 1. It is not a public holiday in the U.S., so most businesses, public offices, schools and colleges are open except for if the date falls on a non-working day.
About Colorado Day
On August 1, 1876, president Ulysses S. Grant signed a proclamation admitting Colorado as a state. Colorado Day was celebrated as a state holiday on August 1 for many years, and then was moved to the first Monday in August, most likely after the time the U.S. Congress passed the Uniform Holidays Bill in 1968. The day no longer became a public holiday, but rather an observance, when the state started observing Martin Luther King Jr. Day as a public holiday in 1985.
Colorado Day Observances
| Weekday | Date | Year | Name | Holiday type | Where it is observed |
| --- | --- | --- | --- | --- | --- |
| Wed | Aug 1 | 1990 | Colorado Day | Local observance | Colorado |
| Thu | Aug 1 | 1991 | Colorado Day | Local observance | Colorado |
| Sat | Aug 1 | 1992 | Colorado Day | Local observance | Colorado |
| Sun | Aug 1 | 1993 | Colorado Day | Local observance | Colorado |
| Mon | Aug 1 | 1994 | Colorado Day | Local observance | Colorado |
| Tue | Aug 1 | 1995 | Colorado Day | Local observance | Colorado |
| Thu | Aug 1 | 1996 | Colorado Day | Local observance | Colorado |
| Fri | Aug 1 | 1997 | Colorado Day | Local observance | Colorado |
| Sat | Aug 1 | 1998 | Colorado Day | Local observance | Colorado |
| Sun | Aug 1 | 1999 | Colorado Day | Local observance | Colorado |
| Tue | Aug 1 | 2000 | Colorado Day | Local observance | Colorado |
| Wed | Aug 1 | 2001 | Colorado Day | Local observance | Colorado |
| Thu | Aug 1 | 2002 | Colorado Day | Local observance | Colorado |
| Fri | Aug 1 | 2003 | Colorado Day | Local observance | Colorado |
| Sun | Aug 1 | 2004 | Colorado Day | Local observance | Colorado |
| Mon | Aug 1 | 2005 | Colorado Day | Local observance | Colorado |
| Tue | Aug 1 | 2006 | Colorado Day | Local observance | Colorado |
| Wed | Aug 1 | 2007 | Colorado Day | Local observance | Colorado |
| Fri | Aug 1 | 2008 | Colorado Day | Local observance | Colorado |
| Sat | Aug 1 | 2009 | Colorado Day | Local observance | Colorado |
| Sun | Aug 1 | 2010 | Colorado Day | Local observance | Colorado |
| Mon | Aug 1 | 2011 | Colorado Day | Local observance | Colorado |
| Wed | Aug 1 | 2012 | Colorado Day | Local observance | Colorado |
| Thu | Aug 1 | 2013 | Colorado Day | Local observance | Colorado |
| Fri | Aug 1 | 2014 | Colorado Day | Local observance | Colorado |
| Sat | Aug 1 | 2015 | Colorado Day | Local observance | Colorado |
| Mon | Aug 1 | 2016 | Colorado Day | Local observance | Colorado |
| Tue | Aug 1 | 2017 | Colorado Day | Local observance | Colorado |
| Wed | Aug 1 | 2018 | Colorado Day | Local observance | Colorado |
| Thu | Aug 1 | 2019 | Colorado Day | Local observance | Colorado |
| Sat | Aug 1 | 2020 | Colorado Day | Local observance | Colorado |
Other holidays in August 2014 in United States
Other calendars
Related links