Primary Election Day West Virginia in United States
West Virginia's primary election, also known as primary election day, is listed as a state holiday in which state government offices in West Virginia are closed. West Virginia's primary election occurs on the second Tuesday of May during even years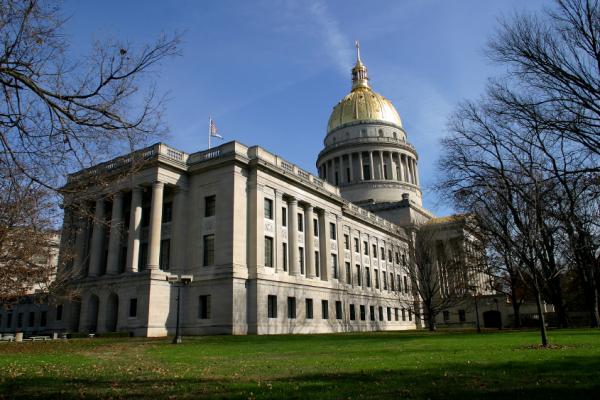 What do people do?
Polling Places are usually open from 6.30am (06:30) to 7.30pm (19:30) local time on primary election day in West Virginia. Voters eligible to vote in West Virginia's primary election must be United States citizens and residents in West Virginia.
Some people volunteer to be poll workers for the primary election. In West Virginia's counties that use electronic voting systems, county commission clerks must deliver vote recording devices to polling places not less than one hour prior to polls opening.
Public life
West Virginia's primary election day is listed as a state holiday, in which the state government is closed. It is also a holiday for some university employees.
Workers who do not have a holiday can request up to three hours off from their employer, without taking leave or a deduction of pay, if they do not have at least three hours before or after work that they can go to the polls to vote. This request must be made in writing and be given to employers at least three days prior to election day.
Background
A primary election is a preliminary election in which voters nominate party candidates for office. Voters in a jurisdiction select candidates for subsequent elections. It is one way that a political party nominates candidates for a following general election. They are common in the United States and are conducted by the government on behalf of the parties.
West Virginia has a closed primary, meaning that voters can only vote the ballot of the party in which they are registered, although some parties allow unaffiliated voters to vote their ballots upon request. A party change must be filed by the close of registration (21 days) before a primary or general election for voters to be eligible to vote the new party's ballot.
Primary Election Day West Virginia Observances
Weekday
Date
Year
Name
Holiday type
Where it is observed
Tue
May 8
1990
Primary Election Day West Virginia
State holiday
West Virginia
Tue
May 12
1992
Primary Election Day West Virginia
State holiday
West Virginia
Tue
May 10
1994
Primary Election Day West Virginia
State holiday
West Virginia
Tue
May 14
1996
Primary Election Day West Virginia
State holiday
West Virginia
Tue
May 12
1998
Primary Election Day West Virginia
State holiday
West Virginia
Tue
May 9
2000
Primary Election Day West Virginia
State holiday
West Virginia
Tue
May 14
2002
Primary Election Day West Virginia
State holiday
West Virginia
Tue
May 11
2004
Primary Election Day West Virginia
State holiday
West Virginia
Tue
May 9
2006
Primary Election Day West Virginia
State holiday
West Virginia
Tue
May 13
2008
Primary Election Day West Virginia
State holiday
West Virginia
Tue
May 11
2010
Primary Election Day West Virginia
State holiday
West Virginia
Tue
May 8
2012
Primary Election Day West Virginia
State holiday
West Virginia
Tue
May 13
2014
Primary Election Day West Virginia
State holiday
West Virginia
Tue
May 10
2016
Primary Election Day West Virginia
State holiday
West Virginia
Tue
May 8
2018
Primary Election Day West Virginia
State holiday
West Virginia

Other calendars

Related links