Senior Citizens Day in United States
Quick Facts
National Senior Citizens Day is an observance on August 21 to honor the contributions of senior citizens in the United States.
Local names
| Name | Language |
| --- | --- |
| Senior Citizens Day | English |
| Dia De La Tercera Edad | Spanish |
| יום אזרחים ותיק | Hebrew |
| كبار المواطنين يوم | Arabic |
| 노인의 날 | Korean |
| Tag der Senioren | German |
Senior Citizens Day 2014
Thursday, August 21, 2014
Senior Citizens Day 2015
Friday, August 21, 2015
List of dates for other years
National Senior Citizens Day recognizes contributions senior citizens make in communities across the United States. It is annually observed on August 21.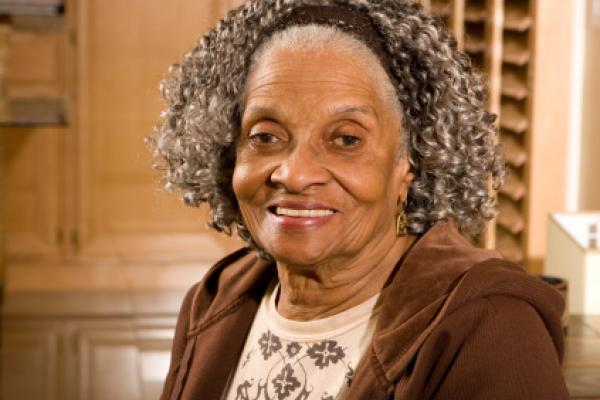 ©iStockphoto.com/digitalskillet
What do people do?
Various events and activities are organized on Senior Citizens Day to raise awareness of supporting older people and recognizing their achievements. Some people raise awareness through social media and news stories, while others organize special community gatherings inviting senior citizens, their families, friends and volunteers. Some businesses give special discounts or deals to senior citizens on or around August 21.
Public life
National Senior Citizens Day is an observance and not a public holiday in the US.
Background
Some people celebrate Senior Citizens Day on August 14 as it was the day past US president Franklin Roosevelt signed the Social Security Act in 1935. However, in 1988 Ronald Reagan, who was the US president at the time, declared August 21 to be National Senior Citizens Day.
This observance was established in honor of senior citizens in the US who made positive contributions in their communities. The day was also created to bring awareness of social, health, and economic issues that affect senior citizens.
Senior Citizens Day Observances
| Weekday | Date | Year | Name | Holiday type | Where it is observed |
| --- | --- | --- | --- | --- | --- |
| Tue | Aug 21 | 1990 | Senior Citizens Day | Observance | |
| Wed | Aug 21 | 1991 | Senior Citizens Day | Observance | |
| Fri | Aug 21 | 1992 | Senior Citizens Day | Observance | |
| Sat | Aug 21 | 1993 | Senior Citizens Day | Observance | |
| Sun | Aug 21 | 1994 | Senior Citizens Day | Observance | |
| Mon | Aug 21 | 1995 | Senior Citizens Day | Observance | |
| Wed | Aug 21 | 1996 | Senior Citizens Day | Observance | |
| Thu | Aug 21 | 1997 | Senior Citizens Day | Observance | |
| Fri | Aug 21 | 1998 | Senior Citizens Day | Observance | |
| Sat | Aug 21 | 1999 | Senior Citizens Day | Observance | |
| Mon | Aug 21 | 2000 | Senior Citizens Day | Observance | |
| Tue | Aug 21 | 2001 | Senior Citizens Day | Observance | |
| Wed | Aug 21 | 2002 | Senior Citizens Day | Observance | |
| Thu | Aug 21 | 2003 | Senior Citizens Day | Observance | |
| Sat | Aug 21 | 2004 | Senior Citizens Day | Observance | |
| Sun | Aug 21 | 2005 | Senior Citizens Day | Observance | |
| Mon | Aug 21 | 2006 | Senior Citizens Day | Observance | |
| Tue | Aug 21 | 2007 | Senior Citizens Day | Observance | |
| Thu | Aug 21 | 2008 | Senior Citizens Day | Observance | |
| Fri | Aug 21 | 2009 | Senior Citizens Day | Observance | |
| Sat | Aug 21 | 2010 | Senior Citizens Day | Observance | |
| Sun | Aug 21 | 2011 | Senior Citizens Day | Observance | |
| Tue | Aug 21 | 2012 | Senior Citizens Day | Observance | |
| Wed | Aug 21 | 2013 | Senior Citizens Day | Observance | |
| Thu | Aug 21 | 2014 | Senior Citizens Day | Observance | |
| Fri | Aug 21 | 2015 | Senior Citizens Day | Observance | |
| Sun | Aug 21 | 2016 | Senior Citizens Day | Observance | |
| Mon | Aug 21 | 2017 | Senior Citizens Day | Observance | |
| Tue | Aug 21 | 2018 | Senior Citizens Day | Observance | |
| Wed | Aug 21 | 2019 | Senior Citizens Day | Observance | |
| Fri | Aug 21 | 2020 | Senior Citizens Day | Observance | |
Related holiday
Other holidays in August 2014 in United States
Other calendars
Related links