US Daylight Saving Time changed in 2005
The Energy Policy Act of 2005 was signed into law on August 8, 2005.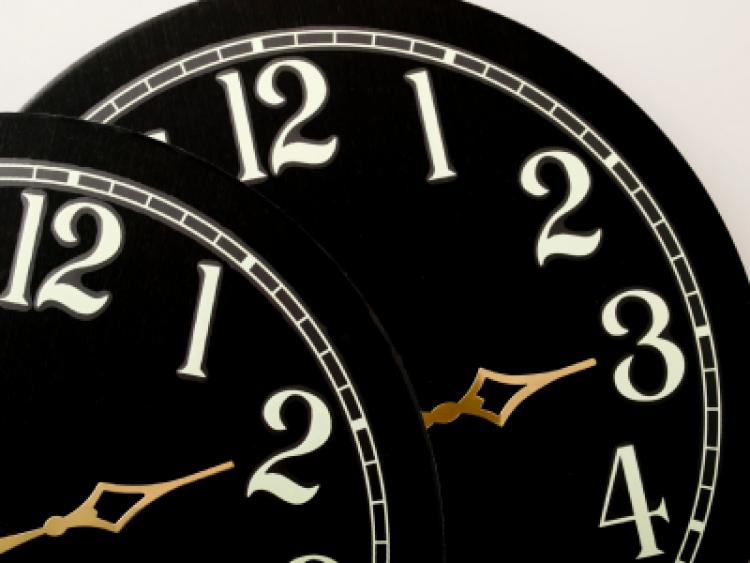 Among other things, the Energy Policy Act extends the Daylight Saving Time (DST) period by starting DST several weeks earlier (second Sunday in March) and ending it one week later (first Sunday in November). This law is for United States only, although other locations (primarily states and territories of Canada) have made the same change to extend Daylight Saving Time.
The amendment
Section 110 —Daylight Savings describes the changes in the Uniform Time Act. It is effective on March 1, 2007, which means that the first time the new dates are used are in 2007 (with Daylight Saving Time starting on Sunday, March 11, 2007). This is the amendment text in Section 110:
SEC. 110. DAYLIGHT SAVINGS.

(a) Amendment —Section 3(a) of the Uniform Time Act of 1966 (15 U.S.C. 260a(a)) is amended;

(1) by striking "first Sunday of April" and inserting "second Sunday of March"; and
(2) by striking "last Sunday of October" and inserting "first Sunday of November".


(b) Effective Date.—Subsection (a) shall take effect 1 yearafter the date of enactment of this Act or March 1, 2007, whichever is later.

(c) Report to Congress.—Not later than 9 months after the effective date stated in subsection (b), the Secretary shall report to Congress on the impact of this section on energy consumption in the United States.

(d) Right TO Revert.—Congress retains the right to revert the Daylight Saving Time back to the 2005 time schedules once the Department study is complete.

Source: Energy Policy Act of 2005
Universal Time Act after the change
260a (a) of the Universal Time Act (Title 15, Chapter 6, Subchapter IX), which defines the period Daylight Saving Time is observed, is changed to the following:
260a. Advancement of time or changeover dates

(a) Duration of period; State exemption During the period commencing at 2 o'clock antemeridian on the second Sunday of March of each year and ending at 2 o'clock antemeridian on the first Sunday of November of each year, the standard time of each zone established by sections 261 to 264 of this title, as modified by section 265 of this title, shall be advanced one hour and such time as so advanced shall for the purposes of such sections 261 to 264, as so modified, be the standard time of such zone during such period; however, (1) any State that lies entirely within one time zone may by law exempt itself from the provisions of this subsection providing for the advancement of time, but only if that law provides that the entire State (including all political subdivisions thereof) shall observe the standard time otherwise applicable during that period, and (2) any State with parts thereof in more than one time zone may by law exempt either the entire State as provided in (1) or may exempt the entire area of the State lying within any time zone.

Based on: Cornell Law School - U.S: Code collection
In This Article

Daylight Saving Time – DST
US DST Changed in 2005
---

Time Zone Library