Why Is the Full Moon in the Daytime?
Full Moon occurs at a precise moment in time, i.e. the instant when the Sun and the Moon are aligned on opposite sides of Earth.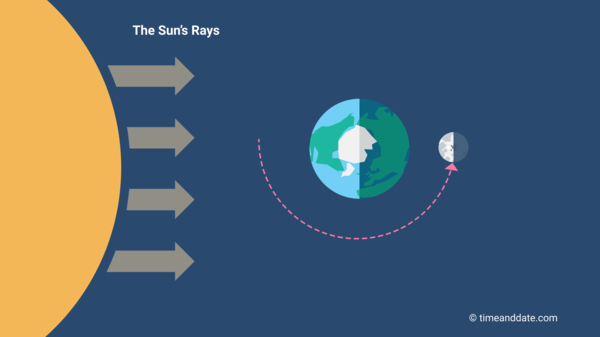 If you are looking at our Moon phase pages and see that Full Moon is during the daytime in your location, it means that this is the exact moment of that particular Full Moon alignment.
The technical term for this alignment is syzygy of the Sun-Earth-Moon-system. At the precise moment of the Full Moon alignment, the Moon is only visible in the night part of Earth, with a few exceptions.
Looks Full in the Evening
However, the Moon still appears full when it rises on that evening in your area.
Moonrise and Moonset in my city
Around the Full Moon phase, the Moon is visible in the sky approximately from sunset to sunrise. In very special cases, you can see both the Full Moon and the Sun, as it rises or sets, at the same time, in opposite directions.
Can Appear Full Night Before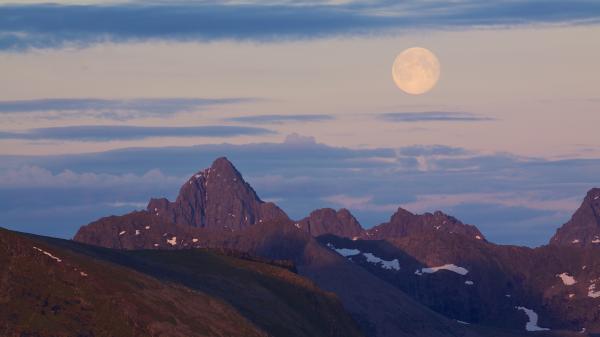 The Moon may even have looked full on the night before if it was more than 98% illuminated, and it can be difficult to tell the difference between a Full Moon and the last stage of a Waxing Gibbous Moon or the beginning of a Waning Gibbous Moon.
You can find all the details about the Moon's phases and degree of illumination on our Moon phase pages and read about all the Moon's phases in our articles.