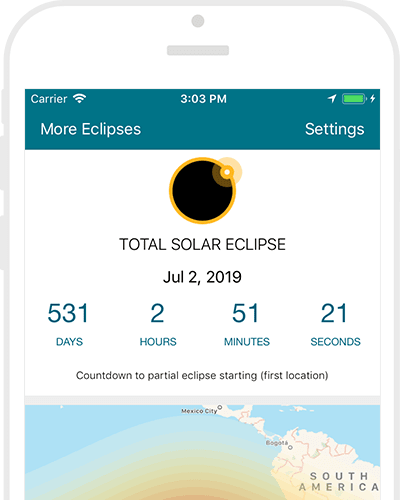 Solar & Lunar Eclipses
Your guide to solar & lunar eclipses around the globe
For iOS
Get Ready for the Next Eclipse!
When is the next eclipse, what will it look like, and where do you need to go to see it? Get all the info you need to view eclipses, at home and worldwide, in one app.
Handy Features
Local times, magnitude, and other core information about the eclipse
Map showing where the eclipse is visible
Animation of what it will look like at the location of maximum eclipse
Animated world map showing the eclipse path
Eclipse countdowns
Stay tuned for regular updates.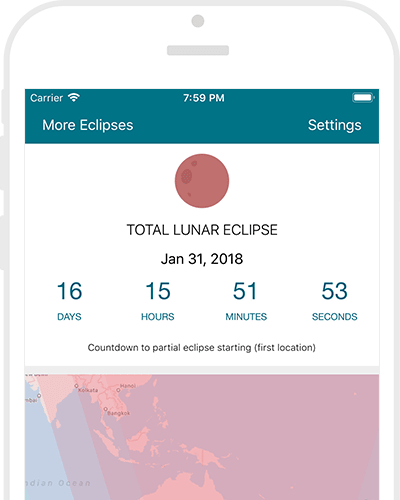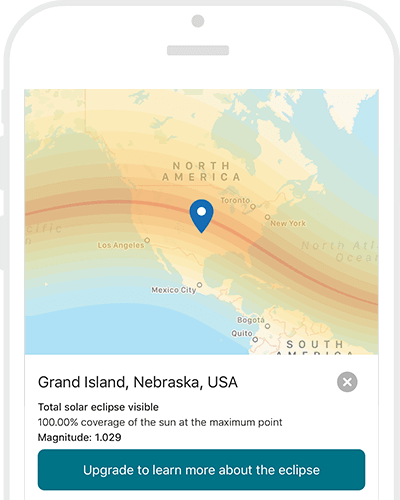 Eclipse Map
You can use this map to pick a good location to see the eclipse.
Zoom in and check the eclipse visibility for any location.
Eclipse coverage percentage
Magnitude for solar eclipses
Map Upgrade
Upgrade
Get eclipse times and durations for any location on the map.
This upgrade also removes advertising.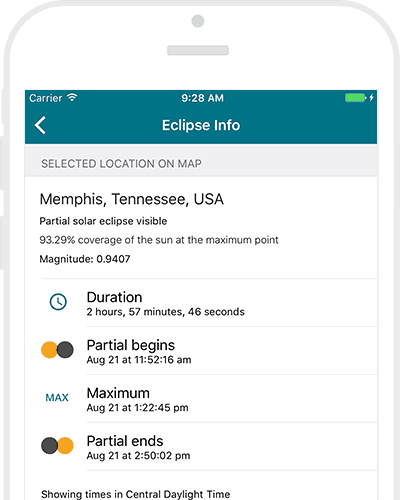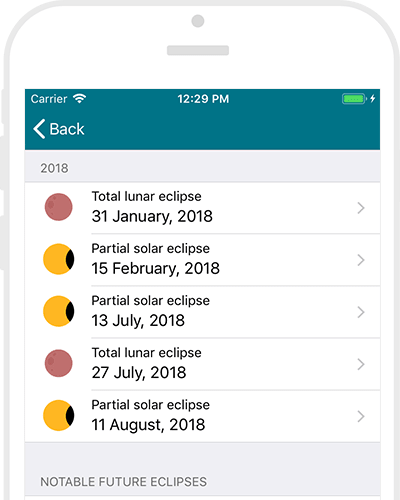 More Eclipses
Upgrade
Find information about eclipses for the upcoming year and notable future eclipses.
This upgrade also removes advertising.