Media Use of LIVE Streams
Are you a media outlet and want to restream our live broadcasts of lunar and solar eclipses and planetary transits? You can either embed our LIVE YouTube show on your website or restream our raw feed directly (fee may apply).
Embedding Our YouTube Show
We stream our live footage and hold a hosted show on timeanddate's YouTube channel. You may embed the YouTube show on your webpage, provided you credit us, and provide a link to our Live Stream page for the actual event.
Upcoming live events and live streams
Restreaming Raw Feeds by timeanddate
If you wish to restream any of the raw feeds provided by us, please send an email to live@timeanddate.com including information about:
Who is restreaming the feed?
How do you plan to use the feed?
Do you plan to redistribute the feed, and to which media outlet(s)?
Most outlets may restream these feeds for free. However, we may add a charge if you plan to use the live footage for commercial purposes.
Contact Us Early
If you wish to use one of our feeds, please get in touch with us at the earliest time possible so that we can help you properly. We are a small team, and we have little capacity to answer calls and emails in the days leading up to our live streams.
Technical Documentation and Information
We will provide login details to our media pages, where you can select which feed to restream at any point during an event. You will also find instructions on how to embed our footage from YouTube, proper crediting, etc. Detailed technical documentation and information on how to re-stream our feeds are also available on these pages. We recommend you take time to get familiar with this well ahead of the event.
Technical Info—Raw Feeds
To access the raw feeds, you have to contact us for login details.
We will have an RTMP feed available for each location.
These raw feeds consist of live footage without captions, credits (logos), or any other content.
Using any of the raw feeds requires proper crediting timeanddate.com and our streaming partners.
An m3u8 index file is provided. It contains information about which feeds are available.
We provide information on the current status of each stream.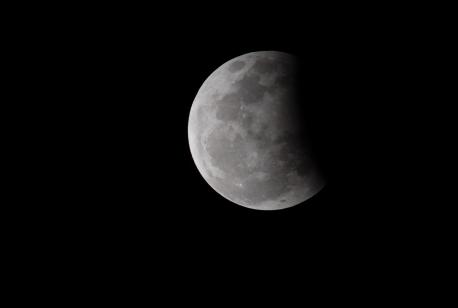 No Guarantee
Our ability to provide live footage depends on several factors, including clear skies, reliable internet connections, technical equipment, etc. There is always a risk of technical issues and breakdowns, so we cannot guarantee an uninterrupted stream.
Support
We will provide dummy streams ahead of the event, along with documentation on how to use them. We request you test this well ahead of the day of the event to prevent any surprises.
Please Note: We cannot guarantee any support during the eclipse.
Partner With Us
Are you an amateur astronomer, eclipse chaser, astronomy student, or professor? Do you work in an observatory? Do you own an astronomy or eclipse-related blog or write for an astronomy publication? Would you like to partner with us?
If you'd like to join our ever-growing list of notable eclipse stream partners, please send us an email at live@timeanddate.com. Tell us a little bit about yourself, your work, and why and how you would like to partner with us. Please add "Astronomy Partner Proposal" to the subject line.