Chasing Eclipses with timeanddate.com
timeanddate.com captures breathtaking live images of solar and lunar eclipses, and planetary transits worldwide using a mobile observatory.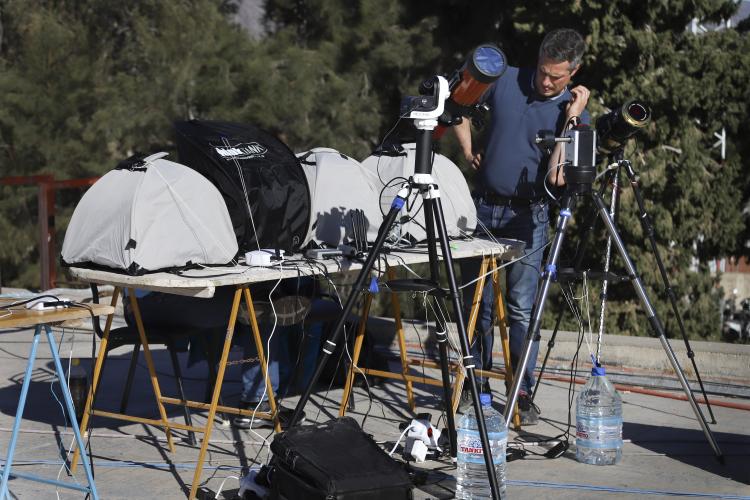 In 2019, timeanddate.com's mobile observatory is back on the road.
Mercury Transit, November 11/12, 2019
Two Eclipses in July
In the night between July 16 and 17, 2019 we LIVE streamed the partial lunar eclipse from Šibenik, Croatia.
A few weeks before that, we went to San José de Jáchal, Argentina to capture the July 2, 2019 total solar eclipse.
First Time in 2018
We first took timeanddate.com's mobile observatory on the road in 2018, capturing the July 27, 2018 total lunar eclipse from Santorini, Greece. The next location was Ouarzazate, Morocco for the January 20 / 21, 2019 total lunar eclipse.
A Traveling Telescope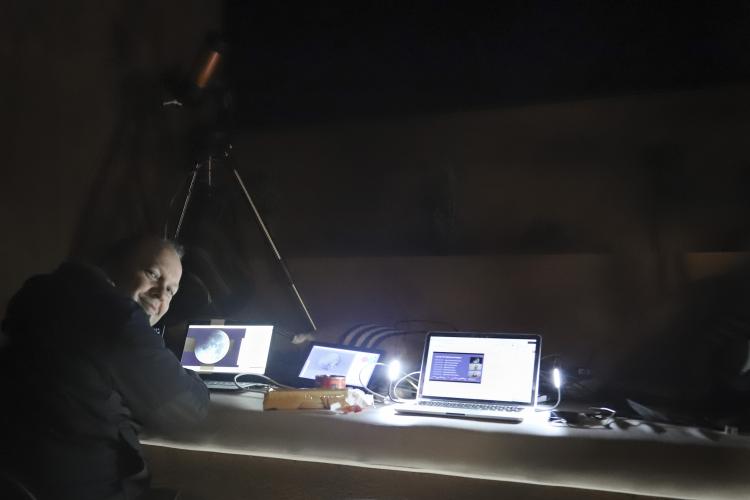 Although the setup of a mobile observatory is a lot simpler than one might think, there is quite an extensive list of items needed to make sure the images make it all the way to our viewers, including:
a telescope or two,
a camera to capture the telescope images,
a couple of computers with the right software,
networking equipment,
a good internet connection,
a huge number of cables and batteries, and,
astronomy enthusiasts willing to travel across oceans.
---
Help us keep up the good work. More
---
---