Australia's Newest Daylight Saving Party Emerges
Queensland's new daylight-saving party wants to reintroduce daylight saving time in south-east Queensland, which includes coastal areas such as the Gold Coast.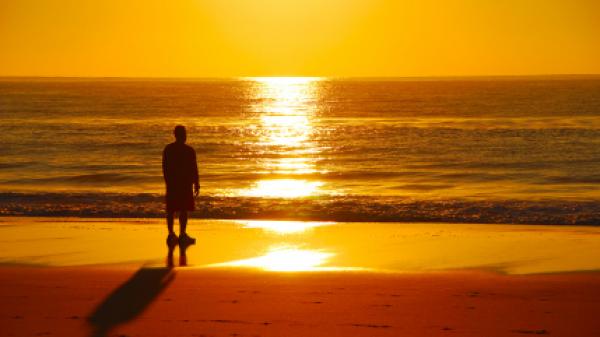 Australia's newest daylight saving party may influence the outcome of Queensland's next state election as it campaigns to reintroduce daylight saving time in south-east Queensland. The Queensland election is expected to be held in 2009, although no formal date is announced yet.
One party – One Policy
The new pro-daylight saving party, known as the Daylight Saving for South East Queensland Party (DS4SEQ), has only policy – to reintroduce daylight saving time into south-east Queensland. It has no other policies, no other agendas and will not offer comment on any other issue.
DS4SEQ's political objective is to convince Queensland's major parties to consider reintroducing daylight saving time in Queensland. It also calls on politicians to plan for a dual time zone proposal for six months of the year. The DS4SEQ party believes that a dual time zone would allow south-east Queensland to adopt daylight saving time during the summer months (in the southern hemisphere).
Current Situation
Queensland does not observe daylight saving time, which is a hot topic among many Queenslanders. The state observes Australian Eastern Standard Time (AEST) all year. The Queensland Labor government has no plans to re-introduce daylight saving time. The government ruled out a referendum on the issue in 2007 after research revealed that regional and rural Queenslanders remained opposed to the introduction of daylight saving.
However, 69 percent of residents and 72 percent of businesses in south-east Queensland, which is highly urbanized and draws in tourism, supported the reintroduction of daylight saving time. There was also the suggestion of splitting time zones in Queensland, but many believed it would alienate regional and rural citizens from other parts of the state.
Minister Assisting the Premier in North Queensland Craig Wallace said on October 1, 2008, that Queensland Premier Anna Bligh would not reintroduce daylight saving time. He also believed that the more conservative political parties were standing "astride the barbed wire fence" on this issue.
Mr Wallace said that that as most Liberal National state parliamentary members were from south-east Queensland, he was concerned that the Liberal National Party (LNP) could force north Queenslanders to observe daylight saving time if it wins the next election. Mr Wallace said that LNP members were deliberately keeping a low profile on many questions such as daylight saving because they were scared to debate the issues with the people of Queensland. However, LNP representatives have commented that daylight saving time was not on the party's agenda.
Queensland's brief daylight saving history
Queensland used to observe daylight saving time but not on a regular basis. For example, aside from brief daylight saving observances during World Wars I (1917) and II (1942–43 and 1943–44), and in 1971-72 (Queensland abandoned daylight saving time in 1972), the schedule proved to be unpopular. The last time it observed daylight saving time was from 1989 until 1992. The daylight saving schedule came to a stop when more than 54 percent of Queenslanders voted against a daylight saving schedule for various reasons at a state referendum.
Despite calls to reintroduce the schedule, especially from urban dwellers in south-east Queensland, the state remains on a non-daylight saving schedule when other states and territories, except the Northern Territory, observe daylight saving time. The Queensland Government did not introduce daylight saving to coincide with the Olympic Games in 2000 despite requests from businesses and local communities.
More than 62,000 people signed a parliamentary e-petition in favor of the introduction of daylight saving time in Queensland in 2006. More than 7,500 people signed a parallel e-petition against the introduction of daylight saving time that year. The current state government, dominated by the Labor Party, has no plans for a referendum on this topic.