Energy Crisis and Drought Extends Chile's Daylight Saving Time
Chile will extend its daylight saving time to the last Sunday in March (March 29, 2008)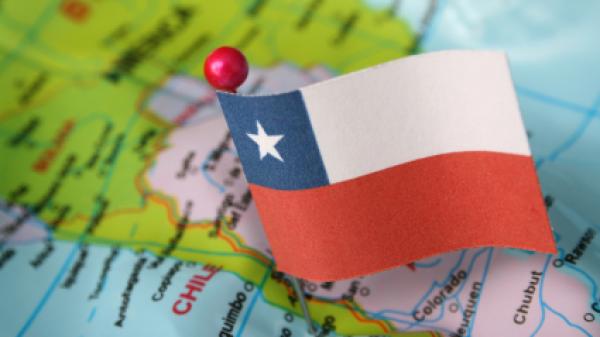 Chile will extend its daylight saving time to the last Sunday in March. This extension is part of the Chilean Government's plan to address its energy and drought problems and to ensure energy supply to the population.
Why daylight saving will be used
Chile is extending its daylight saving time to save energy and minimize future electricity rationings as the country battles against an energy crisis and drought. Chile's daylight saving has been extended to March 29 this year, although it was originally scheduled to end on March 8.

The Chilean government recently announced the two-week extension of daylight saving as part of a series of measures aimed at securing energy supplies to the population and to mitigate the consequences of water shortage.
Chile's Energy Minister Marcelo Tokman said the need to extend daylight saving to the last Sunday of March would provide more light for households in the afternoons when electricity consumption was generally higher than average. He also emphasized the need for public awareness of the current situation and the importance for Chileans to use electricity responsibly in their homes.
Advantages of daylight saving time
The advantage of daylight saving is that the later hours of daylight enable people to save energy and to minimize the use of electricity in households.

A good percentage of energy consumed by lighting and appliances occurs in the evening when families are home. By moving the clock one hour ahead, the amount of electricity consumed each day is reduced.
Chile's drought and gas shortage
Chile's electricity problem was also aggravated by falling water levels in reservoirs due to a lack of rainfall. In 2007 Chile suffered one of the driest years in 50 years and the forecasts for 2008 are not looking much better.
Chile is also faced with escalating gasoline prices and a shortfall of imported gas from Argentina, which Chile relies on for imports on a majority of its gas consumption. This shortfall of gas supply is mainly due to Argentina's restrictions on shipments of natural gas.
The energy situation was worsened by a failure that occurred at one of its largest thermal plants, which produces 54 percent of electricity from the Chile's Central Interconnected System – a system that serves the central part of the country.

Chile's electricity sector relies mainly on thermal generation, or 60 percent of installed capacity, with hydropower sources making up for the remaining capacity.
Other energy saving means
Other energy saving means included in the Chilean government's package of measures include:
A 10 percent electricity voltage reduction.
More flexible agreements for water usage.
A communication campaign informing families on ways to reduce their electricity consumption.
The delivery of energy-efficient light bulbs to low-income families.
For Chilean government offices to save up to five percent of its electricity consumption.
Official approval
The Chilean government will publish information on the daylight saving extension in the Diario Oficial de la República de Chile website when it is officially approved. This website publishes all laws, decrees and resolutions when they become official.

Chilean time is usually administered by the Chilean Navy's Hydrographic and Oceanographic Service (SHOA). In 1970 the Chilean law declared that Daylight Saving Time would end on the second Saturday of March.
Dates of Daylight Saving Time 1970–2015
These are the dates Daylight Saving Time started and ended in Chile and the planned dates until 2015. There is a chance that future dates will change.