Europe Starts Daylight Saving Time on March 29, 2009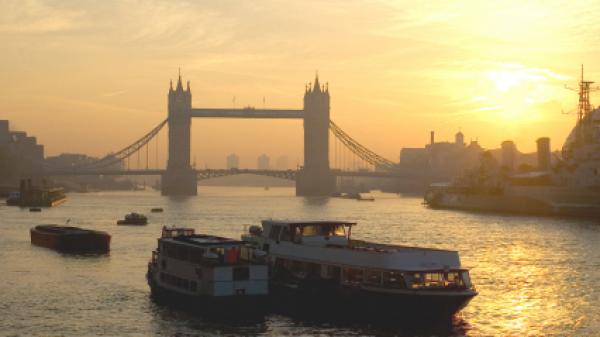 Most of Europe will move their clocks forward by one hour when they start daylight saving time on Sunday, March 29, 2009. Despite various proposals to amend daylight saving time in some countries affected by the schedule, the European Union's (EU) daylight saving schedule, also known as "summer time", continues to run from the last Sunday of March through the last Sunday of October.
timeanddate.com has a list of countries that observe Daylight Saving Time in 2009, which includes countries in Europe. Not all European countries will turn the clocks forward at the same time so this list provides links to example locations, which enables people to find out when the clocks will move forward in these locations on March 29, 2009. Iceland does not observe daylight saving time so it will remain on Greenwich Mean Time (GMT), which is the same time zone as Coordinated Universal Time (UTC).
Push for Longer Summer Time Schedule
Many groups have called for the United Kingdom's summer time schedule to be extended for the entire year, particularly in recent times. Some people believe that a "Single Double Summer Time" (SDST), synonymous with UTC +1 hour in the winter and UTC +2 hours in the summer, would mean less road accidents, more leisure time, and a boost to tourism and energy efficiency.
British MP Tim Yeo is an avid campaigner for the UK to observe longer hours of sunlight in the afternoons throughout the year. He unveiled his Private Members Bill in October 2008 to tackle fuel poverty and energy consumption with the UK Energy Efficiency (Daylight) Act 2009. Mr Yeo invited other UK parliamentary members to support the bill as he believed that it would provide a practical solution to set up a panel to monitor climate change's effects.
Proposals have been made from time to time about changing the time zone in the UK and Jersey, a British Crown dependency off the coast of France, to Central European Time (CET) during the winter months. However, there are no plans to change the time zone to CET.
The Republic of Ireland's Fine Gael party, which is the country's second largest political party, called on its government in February 2009 to extend the current daylight saving arrangements. The party believes that an extended schedule by four weeks would lower energy costs and save lives on roads. Some Fine Gael politicians pledged to raise the issue in the European Parliament. The United States and Canada are two countries that extended their daylight saving schedule by three to four weeks starting from 2007 onwards.
Europe's Daylight Saving Time
Europe's daylight saving schedule, apart from Ireland, runs from the last Sunday of March until the last Sunday of October. An EU directive states that the last Sundays of March and October would be the dates definitively adopted for the daylight saving schedule among EU countries. Daylight saving time starts and ends at 01:00 UTC in many countries in Europe, which enables these countries to change their clocks at the same global time but in different local times.
Time Zones
There are four major different time zones across Europe:
During summer daylight saving time/summer time, Western European Summer Time (WEST) is used instead of WET, Central European Summer Time (CEST) is used instead of CET, Eastern European Summer Time (EEST) is used instead of EET and Moscow Daylight Time (MSD) is used instead of MSK.
The United Kingdom and Ireland
It is important to note that the United Kingdom does not observe Greenwich Mean Time (GMT, also known as UTC) all year round. It switches from GMT to British Summer Time (BST) when it starts its daylight saving schedule. Ireland switches from GMT to Irish Summer Time (IST) when daylight saving time starts.
Brief Daylight Saving History
Daylight saving time was used in some countries, such as Germany, Ireland and the United Kingdom, during World War I. Many countries abandoned daylight saving time after the war, but over the years it has re-emerged within Europe. Many European countries had different daylight saving practices during the 1980s and this affected transport schedules and communications issues, especially for businesses, across Europe.
The European Union (EU) standardized an EU-wide daylight saving time for consistency to apply across Europe in 1996. The EU daylight saving schedule is annually scheduled from the last Sunday of March through the last Sunday of October. An EU directive was also issued on daylight saving arrangements in 2000. This directive stated that summer time arrangements maintained for the past 20 years would be renewed for an unspecified period. It also noted that the last Sundays of March and October would be the dates definitively adopted for the daylight saving schedule among EU countries.
Daylight saving time across Europe will end on Sunday, October 25, 2009, when clocks are set back one hour.
Note: Any reference to summer in this article relates to summer in the northern hemisphere.