Indiana Unites for Daylight Saving Time
For the third consecutive year, Indiana's 92 counties will team up in observing daylight saving changes by moving one hour ahead in the United States at 2am on March 9, 2008.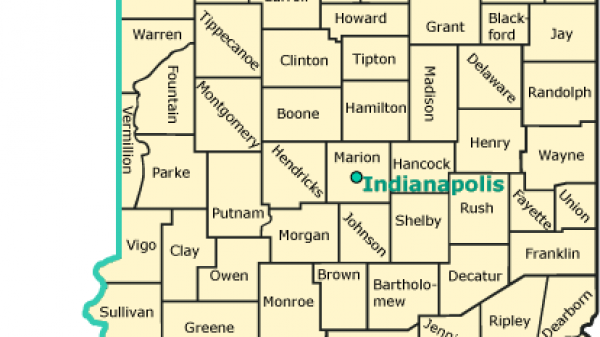 For many years, Indiana's 92 counties have debated and gone their separate ways on issues related to daylight saving time and time zones. However, Indiana will, for the third time, be a unified state when it turns the clock forward by one hour to make way for daylight saving time in the United States at 2am on March 9, 2008.
Since 2006, each county in Indiana has remained consistent in conforming to the state's daylight saving time regulations each year. Indiana is also known for its time zone debates, with latest reports stating that counties near the Eastern-Central boundary could possibly be allowed to vote for their preferred time zone in the future.
Law Ends Daylight Saving Confusion
All counties in Indiana will observe the daylight saving change on March 9, 2008. However, this state has a controversial history regarding daylight saving time. Many parts of Indiana did not observe daylight saving time prior to 2006. Some counties, such as Floyd, Clark, and Harrison, observed daylight saving time while other counties did not.
To avoid further confusion, a bill was passed in 2005 to ensure that the entire state would observe daylight saving time from April 2006 onwards, regardless of which time zone the counties followed. However, this law did not stop residents and officials from debating as to whether the state should follow the Central Standard Time (Central Time) or the Eastern Standard Time (Eastern Time). Indiana is currently split into one of the two time zones. The official dividing line between the Eastern and Central time zones has progressively moved west from the Indiana-Ohio border to the Indiana-Illinois border.
The Daylight Saving Debate
Many parts of rural Indiana, predominantly farmers, oppose daylight saving time because their days are controlled by the sun instead of the clock. Some farmers believe that their productivity is at stake because they are missing one extra hour of sunlight in the morning.
Research from the University of California showed that having the entire state to switch to daylight saving time would cost Indiana households about $8.6 million in electricity bills each year. The study also estimated social costs of increased pollution emissions that ranged from $1.6 to $5.3 million per year. Moreover, the reduced cost of lighting in afternoons during daylight-saving time was offset by higher air-conditioning costs on hot afternoons and increased heating costs on cool mornings.
From the moment daylight saving time was observed by every county in 2006, most of Indiana's 92 counties have remained in the Eastern Standard Time.
Time Zone Differences
Ever since the Standard Time Act positioned Indiana in the Central time zone in 1918, there has always been dispute or disagreement about what was considered the "official time" within the state. The Interstate Commerce Commission divided Indiana between the Eastern and Central time zones in 1961, but the new time zone line was not consistently observed. The state's counties varied in observing different time zones in the 1960s and 1970s. A few counties switched to different time zones from the late 1970s onwards.
On January 18, 2006, the United States Department of Transportation announced a final rule that would change the clock for eight of 17 Indiana counties seeking to move to the Central Standard Time. These counties, which included the Starke, Pulaski, Daviess, Dubois, Knox, Martin, Perry and Pike counties, moved to the Central Standard Time on April 2, 2006, when the nation switched to daylight saving time.
Five of these counties, including Daviess, Dubois, Knox, Martin, and Pike, returned to the Eastern Standard Time in November 2007. By then, 80 of Indiana's 92 counties follow the Eastern Standard Time and only 12 counties observed the Central Standard Time. However, a bill was approved by the Indiana House committee in January 2008 for a referendum to allow residents of any county located near the Eastern-Central boundary vote the time they wanted to observe. It is likely that debates, disagreements and discussions over time zones and daylight saving time in Indiana will continue in the future.