Mauritius turns the clock forward in October 2008
After years of going without daylight saving time, residents of Mauritius will turn the clock one hour forward at 2am (to UTC+5) on October 26, 2008.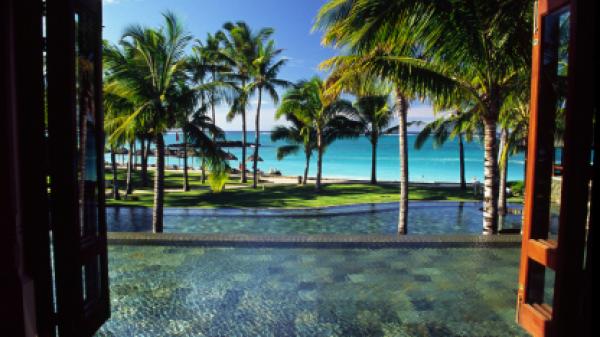 Mauritius will be five hours ahead of Coordinated Universal Time (UTC) during the daylight saving period until it turns the clock back one hour at 2am (to UTC+4) on March 29, 2009.
The summer time initiative is expected to: produce gains to the country by reducing global carbon emissions; generate substantial savings in terms of energy production and consumption; and reduce the electricity peak demand in the evenings. However, many business groups and community organizations question as to if daylight saving time is the best way to resolve the country's economic and energy issues. Mauritius is located approximately 2000 kilometers to the south eastern coast of Africa and lies east of Madagascar. Mauritius is about 45 kilometers wide and 65 kilometers long.
Amendments to Previous Announcement
In early June 2008 Mauritius' Deputy Prime Minister Ramakrishna Sithanen announced that daylight saving time, which was used in the country about 26 years ago, would be re-introduced on November 1, 2008, to save energy. However, this date has since been amended to the last Sunday in October. On July 18, 2008, the country's Cabinet decided that daylight saving time would take effect from October 26, 2008, and end on March 29, 2009.
Renewal Energy Solutions
Although the decision is linked to economic considerations, the re-introduction of daylight saving time to Mauritius could allocate more time for leisure activities, shopping or sports among locals and travelers. The daylight saving initiative is part of a series of measures to promote renewable energy on the island. It has also been announced that a sum of money would be allocated to each family wanting to acquire a solar water heater under a loan plan initiated by the Development Bank of Mauritius. Moreover, all government departments and ministries plan to purchase solar water heaters.
The government plans to inject a sum of 1.3 billion rupees (local currency) in the Fund Sustainable Mauritius, formerly the National Energy Fund. The fund will be resourced by taxes, government subsidies, development partners, carbon credits and the private sector.
Business and Community Concerns
Organizations such as BPO (Business Process Outsourcing) Mauritius have expressed opposition against the introduction of daylight saving time in Mauritius. According to the Mauritius Chamber of Commerce and Industry, BPO operators have shown concern over the government's decision to introduce daylight saving time.
Daylight saving time would give Mauritius an increased time zone difference with the United Kingdom (UK) and mainland Europe. Many companies may need to finish their work hours later than usual to match the business hours of overseas customers – particularly in the UK, Europe and the United States. Moreover, the increased time zone difference could lead to increased costs that would heighten the attrition rate in the sector. It would also be an issue to attract and retain employees working late nights in Mauritius to accommodate for the time zone differences with overseas businesses.
Representatives of the Mauritius' Muslim community also expressed that it was important for the government to ensure that their rights were not adversely affected by daylight saving time, which needed to take into account Muslim prayer customs. A meeting was recently organized for mosque leaders to discuss the daylight saving schedule and proposals that may be made to the government.
Mauritius' former Energy Minister Swalay Kasenally introduced daylight saving time in 1982 but it was discontinued. The former minister claimed that there was no information campaign prior to consultations with key stakeholders and community groups. At the time, the concept of daylight saving was considered "avant-garde" in Mauritius and ended partly due to political reasons.
Nonetheless, if the results of daylight saving time are successful and they bring benefits in terms of energy efficiency, the schedule will be implemented on a yearly basis. The amount of energy that can be saved from daylight saving time will be the key performance indicator used to measure the success of this initiative. The country's Central Electricity Board will provide research on the outcome of the scheme.