Daylight Saving Time Extended for New Zealanders
In 2008 many New Zealanders will observe daylight saving two days earlier than in 2007.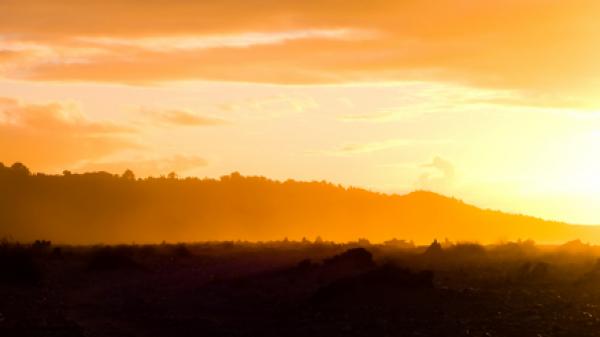 Daylight saving time will start at 2am on Sunday, September 28, 2008, when the clocks will move forward by an hour. The year 2007 was the first year when daylight saving time started on the last Sunday of September.
The year 2008 is the first year that daylight saving time ended in April, which is an extension of four weeks this summer (southern hemisphere) in New Zealand, compared with the old period. However, during most summers in New Zealand, the extension is only three weeks compared with the nation's old daylight saving system. Using the old system, daylight saving time would have started on October 5 and ended on March 15.
The country's UnitedFuture Leader Peter Dunne, who campaigned heavily for an extension in previous years, said the new schedule allowed many New Zealanders to gain greater enjoyment out of the often stable weather. According to the government's Department of Internal Affairs, the change to daylight saving was an opportune time for people to check their household emergency plans and survival kits and home smoke alarms.
During the daylight saving schedule, most parts of New Zealand observe New Zealand Daylight Time (NZDT), which is 13 hours ahead of Coordinated Universal Time, or UTC+13. The Chatham Islands observe UTC+13:45 during this period.
Extended Daylight Saving Schedule
UnitedFuture Leader Peter Dunne is thrilled that New Zealanders can enjoy summer at the end of 2008 (in the southern hemisphere) due to a three-week extension of daylight saving secured by the party in 2007. However, it is occasionally a four-week extension such as this summer period (southern hemisphere) in New Zealand. On average, in three out of every seven years the daylight saving period will be four weeks longer than the previous schedule. This is because the new daylight saving schedule lasts for 27 weeks, compared with the previous schedule which lasted for 23 at times, and not always for 24 weeks (at other times).
The extended period mainly results from public debate stirred by Dunne and Nelson City councilor Mark Holmes. In 2007 Dunne and Nelson City councilor Mark Holmes ran a petition to the nation's parliament to extend daylight saving time. The petition to extend daylight saving was presented to the nation's parliament with an estimated 42,000 signatures. The Minister of Internal Affairs Rick Barker announced on April 30, 2007, that the period of daylight saving would be extended to run from the last Sunday of September until the first Sunday of April.

Moreover, a survey that was conducted in April 2008 showed that the extension to daylight saving time was approved by 82 percent of respondents, with 57 percent strongly approving. The Department of Internal Affairs commissioned Research New Zealand, an independent research company, to undertake the survey.
"The extension brings New Zealand more in line with the period of daylight saving successfully used in the UK (United Kingdom), US (United States) and most states of Australia," Mr Dunne said. "Giving families more time to spend and recreate outdoors at the end of the summer day is a great justification for our effort to convince the government to change the regulation last year. I hope the extended period of daylight saving will allow more people more time to participate in this country's diverse range of sporting and recreational activities," he said.
What Happens When the Daylight Saving Schedule Ends?
The daylight saving period will end when clocks move one hour back at 3am on April 5, 2009. When this occurs, most parts of New Zealand revert to New Zealand Standard Time (NZST), which is 12 hours ahead of UTC (UTC+12). The Chatham Islands use Chatham Standard Time (CHAST), which is 12 hours and 45 minutes in advance of UTC (UTC+12:45).
"New Zealand Standard Time" is currently defined in the Time Act 1974 as meaning 12 hours in advance of UTC. The time for the Chatham Islands is 45 minutes in advance of New Zealand Standard Time.
Dates of Daylight Saving Time 1985–2015
These are the dates Daylight Saving Time started and ended in New Zealand and future planned days.