South Korea Considers Daylight Saving Time Again
South Korea's federal government will bring back daylight saving time as early as May 2010 as part of its green growth policy.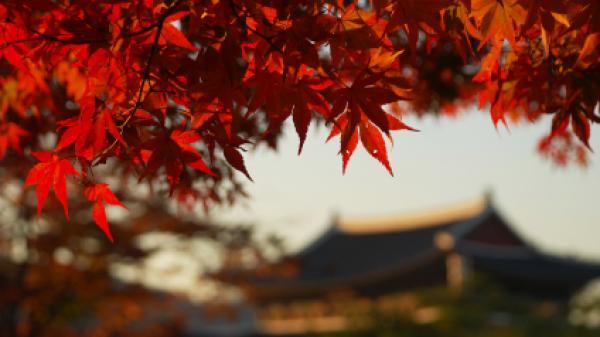 The government began a task force to introduce the daylight saving schedule to save energy and improve the quality of life. The task force may also review the general public's opinion about this issue.
South Korea is on Korea Standard Time (KST), which is nine hours ahead of Coordinated Universal Time (UTC), or UTC +9 hours. It will observe Korea Daylight Time (KDT), which is 10 hours ahead of UTC, if it starts to observe daylight saving time during the summer months (in the northern hemisphere).
Talks To Reintroduce Daylight Saving Time
The South Korean government reviewed reports on daylight saving time before it decided to reintroduce the schedule to the nation. The idea of bringing back daylight saving time is part of an attempt to stimulate green growth, which is one of the government's key economic policies. It also plans to encourage greater bicycle use and lower carbon emissions as part of the green growth plan.
Many government officials believed that daylight saving time could save energy and reduce electricity usage in homes across the nation. For example, the proposed schedule is expected to reduce annual electricity usage by 0.3 percent. It is also thought that the extra hour of sunlight in the afternoons would reduce traffic accidents. Moreover, the daylight saving schedule may increase consumer spending in tourism, sporting and leisure activities, which would economically boost the tourism and leisure industry.
Daylight saving time may be brought back as early as May 2010 although plans for this initiative are not confirmed. Furthermore, the government may need to adjust international flight schedules, which may take about six months. Businesses and some industries already welcomed the idea of bringing back daylight saving time but workers are fearful that they may have to work longer hours during the daylight saving period.
Brief Daylight Saving History
South Korea used to observe daylight saving time for some but not all years from after World War II until 1960. It also observed daylight saving time from 1987 to 1988 when South Korea hosted the Asian Games and the Olympic Games.
Daylight saving time is not observed in South Korea but businesses, government agencies and various community organizations have pushed for the return of daylight saving time. For example, the nation's business community argued in 2007 that daylight saving time would produce energy savings and increases in productivity.
Various think tanks disagreed by saying that there was no evidence that daylight saving time produced substantial economic benefits. Many people in the working community also had adverse reactions against the proposed schedule.