Clocks change "for good" in Turks and Caicos Islands
The Turks and Caicos Islands (TCI) plan to observe Daylight Saving Time (DST) permanently from 2015 onwards.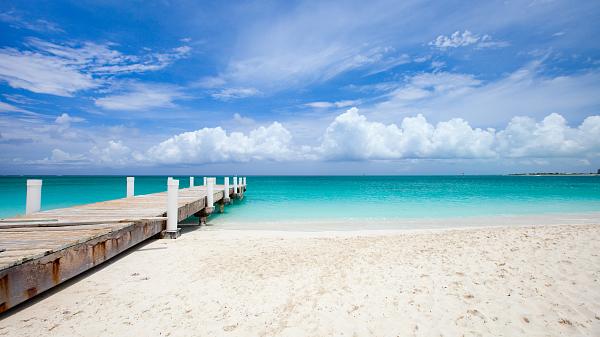 No Clock Change in November 2015
Clocks in the British Overseas Territory will be set one hour forward on March 8, 2015, as they normally do when DST starts. However, they will not be set back again one hour to Eastern Standard Time (EST) on November 1, 2015, contrary to when they did in past years.
TCI Daylight Saving Time in detail
Boosting Tourism
Permanent DST will mean later sunsets, hence more daylight in the afternoons for tourism activities during the winter months for the islands. TCI authorities hope that this will boost the tourism industry, which is one of the biggest economic contributors there.
Postponed to 2015
The TCI authorities wanted permanent DST to happen in 2014, but they postponed the plan in September 2014. According to a press release, the delay was made "to allow sufficient notice for implementation to be provided to key stakeholders in the aviation and tourism sectors".
One Hour Ahead of Eastern U.S. and Canada
When the change happens, the territory will be on Atlantic Standard Time (AST) year-round, making it one hour ahead of cities like New York and Toronto when the U.S. and Canada are on standard time.
TCI is currently in the same time zone – EST – and follows the same DST schedule as most of eastern United States and Canada. Clocks are set one hour forward on the second Sunday in March and turned back one hour on the first Sunday in November.