All of our API services include a maximum number of requests, which are usually enough for our typical users. If you need more requests, they can be purchased here, and they may be used for any API service with a valid subscription.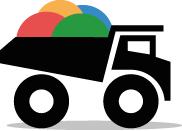 High Volume Access Packages
* All prices in USD. Norwegian customers add 25% MVA.
Need more than 1 million requests per year? Contact api@timeanddate.com for a quote.
Free 3-Month Trial
Start developing today, with no credit card, and no commitment. Valid for 3 months!