Frequently Asked Questions (FAQs) on the Weather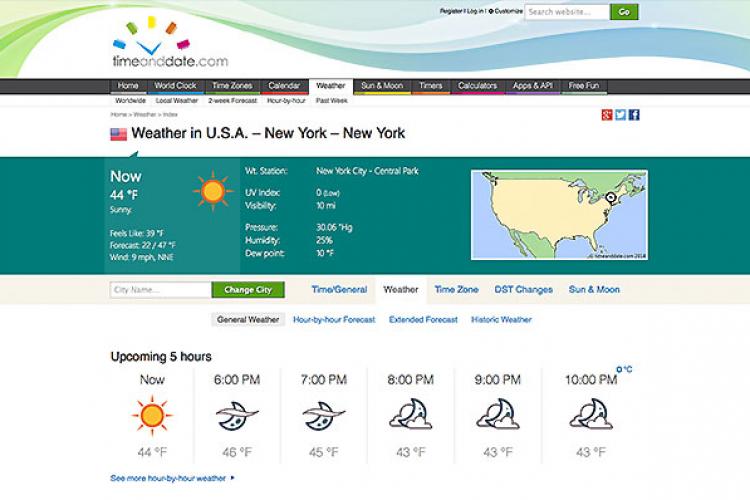 Our weather section provides extensive weather information, including current readings, forecasts, and a weather review for each location in our database.
Use the tabs "Weather Today/Tomorrow", "Hour-by-Hour Forecast", "14 Day Forecast", and "Last Weeks' Weather" underneath the green band on the top of the page to navigate. To look up a location, type its name into the city search field.
The current weather conditions are displayed at the top of each page, along with a map showing the location.
Understanding the Weather Data
Using the Graphs and Tables
Wrong Weather Information
Missing Weather Information or Services
---
In This Article

Weather from TAD
Frequently Asked Questions (FAQs) on the Weather
---