2010: UN International Year of Youth
The International Year of Youth (August 12, 2010 - August 11, 2011) promoted the participation of young people around the world.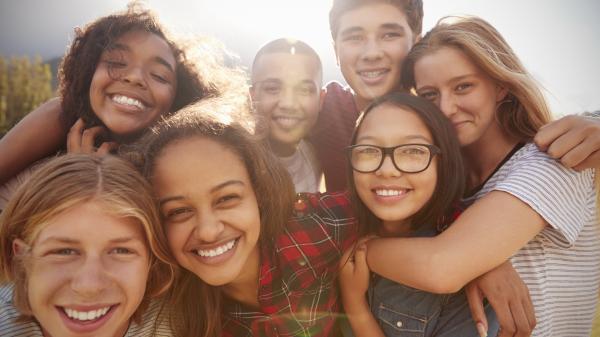 The year 2010 was also The International Year of Biodiversity and The International Year for the Rapprochement of Cultures.
What do people do?
The International Year of Youth celebrated the importance of young people and the need to help them progress, develop and overcome challenges. The Year aims to better understand the needs and concerns of young people and to recognize the contributions they make to society. The goals are to promote the ideals of peace, solidarity, respect for human rights and fundamental freedoms. It is a year to encourage youth and other generations from different parts of the world to come together and learn from one another.
The focuses of International Year of Youth are:
To create awareness (increase commitment and investment in youth).
To mobilize and engage (increase youth participation and partnerships).
To connect and build bridges (increase intercultural understanding among youth).
There are many activities, conferences and events organized that support the International Year of Youth in many countries such as (but not exclusive to) Turkey, the United States, Mexico, Singapore and Norway.
Background
In 1965, the United Nations General Assembly first acknowledged the contributions of young people – people between the ages of 15 and 24 years – and held the first International Youth Year: Participation, Development and Peace in 1985. The adoption of the World Programme of Action for Youth (WPAY) in 1995 gave young people the access to opportunities for productive participation in society. The General Assembly expanded youth issues in 2007, and put priority focus on:
Education.
Employment.
Hunger and poverty.
Health.
Environment.
Drug abuse.
Juvenile delinquency.
Leisure-time activities
Girls and young women
Participation.
Globalization.
Information and communications technologies.
HIV/AIDS.
Youth and conflict.
Intergenerational relations.
The United Nations (UN) General Assembly declared the year beginning August 12, 2010 as the International Year of Youth: Dialogue and Mutual Understanding. The International Year of Youth would promote dialogue and mutual understanding between youth and other generations, as well as encourage young people to get involved in progress and development. The year 2010 will mark the twenty-fifth anniversary of the 1985 International Youth Year. The Year hopes for the continuing work in youth development that includes the completion of the World Programme of Action for Youth and the Millennium Development Goals.
Symbols
The International Year of Youth's official logo and motto is "Our Year. Our Voice", which features multi-colored dialogue bubbles to represent the different voices of young people. The logo is available in all six official languages of the United Nations.