2013: UN International Year of Water Cooperation
The International Year of Water Cooperation aimed to direct international attention towards the opportunities for water cooperation to solve the challenges of water management.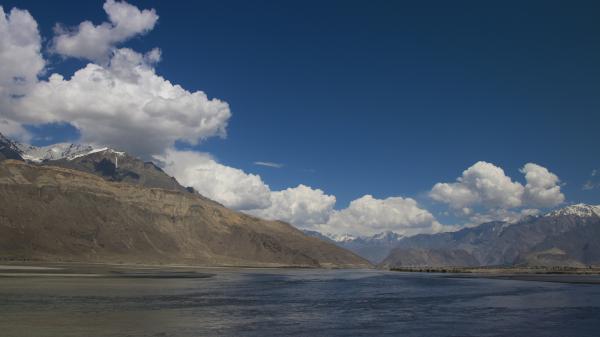 The United Nations (UN) declared 2013 as the International Year of Water Cooperation (IYWC) and the International Year of the Quinoa (IYQ).
Water is critical
The UN resolution to designate 2013 as the Year of Water Cooperation recognizes that "water is critical for sustainable development, including environmental integrity and the eradication of poverty and hunger, and is indispensable for human health and well-being."
The year focused on the lessons that can be learned from successful water cooperation initiatives.
It also emphasized key water management issues such as water education; water diplomacy; sharing of water resources across national and community borders; and national and international legal frameworks on the use, and sharing of water.
Vital natural resource
Water has become one of most sought after natural resource in recent decades. Human conflict, wars, climate change, and over usage has left large portions of the world's population without easy and sustainable access to clean, and drinkable water.
Recognizing this as an impediment to the social and economic well being of communities, the UN has taken a series of steps to solve the problem of water scarcity and encourage a dialogue on how best to conserve and manage existing water resources. The first step in this direction was the designation of March 22 as the World Day for Water in December 1992. This was followed by the proclamation of the Water for Life Decade in 2005.
The IYWC focused on one of the most important aspects of water management – water diplomacy and cooperation. As the quality and quantity of water has degraded in large parts of the world, so has competition among societies, and communities needing access to clean water has increased.
Celebrations
Several activities were planned to observe the IYWC around the world, including a slogan contest, and featured events at the United Nations Educational, Scientific and Cultural Organization head quarters in Paris.
World Water Day celebrations on March 22, as well as World Water Week in August were devoted to the theme of water cooperation.
Symbols
The logo for the IYWC reflects the spirit of cooperation and dialogue. The centerpiece of the logo was the year 2013, surrounded by the words "UN Water, World Water Day," on the top and International Year of Water Cooperation on the bottom in different languages. Each number of the year includes traditional local patterns and designs from a country that speaks the language. For example, the English version of the logo has patterns from the USA, Brazil, Mexico, China.
The French version of the logo had local patterns from Australia, France, Japan, South Africa. A stream of water that passes through the numbers depicted different characteristics of the countries included in the logo. This highlighted the cooperation between cultures over water.