Columbus Day in Mexico
Quick Facts
Columbus Day is celebrated in Mexico in honor of an Italian explorer who came to the Americas during the 15th century.
Local names
| Name | Language |
| --- | --- |
| Columbus Day | English |
| Día de la Raza | Spanish |
| Kolumbus-Tag | German |
Alternative name
Día de la Hispanidad
Columbus Day 2014
Sunday, October 12, 2014
Columbus Day 2015
Monday, October 12, 2015
List of dates for other years
Many Mexicans observe October 12 as Columbus Day, or Day of the Race (Día de la Raza) in remembrance of when Christopher Columbus came to the Americas.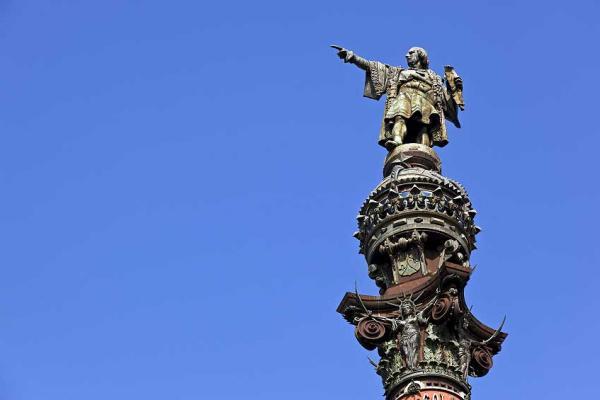 ©iStockphoto.com/Lya_Cattel
Celebrate Columbus Day
Columbus Day is viewed as a celebration of Hispanic heritage for Mexicans who celebrate it. However, it has also been a day chosen for protests, rallies and street marches in past years.
Public life
Columbus Day is an observance and not a statutory federal holiday in Mexico.
About Columbus Day
Columbus Day commemorates when Italian explorer Christopher Columbus (Cristóbal Colón in Spanish) landed on an island in the Bahamas on October 12, 1492. He was not the first person to discover the Americas but he established contact between Renaissance Europe and the indigenous peoples he encountered. With support from the Spanish monarchy, he completed four voyages that eventually instigated the Spanish colonization of the New World (eg. the Americas). Columbus Day has raised not just praise but also skepticism, as it serves as a reminder of conflicts that arose later between Spanish conquerors and indigenous peoples.
Did you know?
Pope Leo XIII rejected a proposal for Columbus' sainthood. It is believed that the proposal was turned down because Columbus had an illegitimate son.
Columbus Day Observances
| Weekday | Date | Year | Name | Holiday type |
| --- | --- | --- | --- | --- |
| Fri | Oct 12 | 1990 | Columbus Day | Observance |
| Sat | Oct 12 | 1991 | Columbus Day | Observance |
| Mon | Oct 12 | 1992 | Columbus Day | Observance |
| Tue | Oct 12 | 1993 | Columbus Day | Observance |
| Wed | Oct 12 | 1994 | Columbus Day | Observance |
| Thu | Oct 12 | 1995 | Columbus Day | Observance |
| Sat | Oct 12 | 1996 | Columbus Day | Observance |
| Sun | Oct 12 | 1997 | Columbus Day | Observance |
| Mon | Oct 12 | 1998 | Columbus Day | Observance |
| Tue | Oct 12 | 1999 | Columbus Day | Observance |
| Thu | Oct 12 | 2000 | Columbus Day | Observance |
| Fri | Oct 12 | 2001 | Columbus Day | Observance |
| Sat | Oct 12 | 2002 | Columbus Day | Observance |
| Sun | Oct 12 | 2003 | Columbus Day | Observance |
| Tue | Oct 12 | 2004 | Columbus Day | Observance |
| Wed | Oct 12 | 2005 | Columbus Day | Observance |
| Thu | Oct 12 | 2006 | Columbus Day | Observance |
| Fri | Oct 12 | 2007 | Columbus Day | Observance |
| Sun | Oct 12 | 2008 | Columbus Day | Observance |
| Mon | Oct 12 | 2009 | Columbus Day | Observance |
| Tue | Oct 12 | 2010 | Columbus Day | Observance |
| Wed | Oct 12 | 2011 | Columbus Day | Observance |
| Fri | Oct 12 | 2012 | Columbus Day | Observance |
| Sat | Oct 12 | 2013 | Columbus Day | Observance |
| Sun | Oct 12 | 2014 | Columbus Day | Observance |
| Mon | Oct 12 | 2015 | Columbus Day | Observance |
| Wed | Oct 12 | 2016 | Columbus Day | Observance |
| Thu | Oct 12 | 2017 | Columbus Day | Observance |
| Fri | Oct 12 | 2018 | Columbus Day | Observance |
| Sat | Oct 12 | 2019 | Columbus Day | Observance |
| Mon | Oct 12 | 2020 | Columbus Day | Observance |
Other holidays in October 2014 in Mexico
Other calendars
Related links