Chinese New Year in United Kingdom
Quick Facts
Chinese New Year in the United Kingdom (UK) marks the start of the New Year in the Chinese calendar.
Name
Chinese New Year
Alternative name
Spring Festival
Chinese New Year 2014
Friday, January 31, 2014
Chinese New Year 2015
Thursday, February 19, 2015
List of dates for other years
Chinese communities across the United Kingdom (UK) celebrate Chinese New Year, also known as the Spring Festival or Lunar New Year. People organize large scale community and public celebrations. These festivities may last for up to two weeks.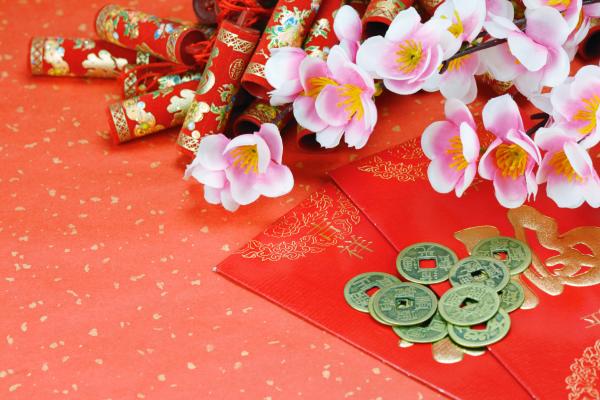 ©iStockphoto.com/Liang Zhang
What do people do?
Chinese communities across the UK hold New Year parades and public celebrations close to the first day of the Chinese year. These often include:
Lion dances in city centers and shopping malls.
Performances of traditional and contemporary Chinese dance and music.
Communal meals and tasting sessions of traditional Chinese and Chinese inspired foods.
Short courses and lectures on Chinese history, language and culture.
Exhibitions of art and crafts created by artists from China or of Chinese decent.
Displays of lanterns and fireworks.
Most events are open to the general public and are generally friendly and welcoming for people of all backgrounds to learn more about the Chinese culture. Large public celebrations are held in central London, Manchester, Leeds, Birmingham and Sheffield.
Families, community centers and student associations often also hold private celebrations. These may be small parties at home or larger events for hundreds or thousands of people. Special dishes representing luck and happiness in the Chinese New Year are often served.
Public life
Chinese New Year is not a public holiday in the UK. Parades and large scale public celebrations may cause some local disruption to traffic, particularly in city centers and Chinatown areas. Some Chinese shops and other businesses may keep different hours during the Chinese New Year period.
Background
The Chinese New Year festival has been celebrated for thousands of years. It is also called the Spring festival as it falls between the December solstice and the March equinox and China is in the Northern hemisphere. The Chinese New Year traditionally marks the start of a new cycle of sowing and other farming activities in China. More information on the background to this festival is given in our general article on the Chinese New Year.
Symbols
Symbols of Chinese New Year include red lanterns with gold characters, red envelopes containing gifts of money, fireworks, lion dance displays and special types and displays of food. They types of food that people eat during the festival vary according to the region in China from which they or their ancestors came.
Many people in the Chinese community make a special effort to wear red clothes. They often believe that red represents fire and can scare evil spirits away. Other symbols of Chinese New Year include appropriate elements and animals from the cycle of names of years in the Chinese calendar.
About Chinese New Year in other countries
Read more about
Chinese New Year
.
Chinese New Year Observances
| Weekday | Date | Year | Name | Holiday type | Where it is observed |
| --- | --- | --- | --- | --- | --- |
| Sat | Jan 27 | 1990 | Chinese New Year | Observance | |
| Fri | Feb 15 | 1991 | Chinese New Year | Observance | |
| Tue | Feb 4 | 1992 | Chinese New Year | Observance | |
| Sat | Jan 23 | 1993 | Chinese New Year | Observance | |
| Thu | Feb 10 | 1994 | Chinese New Year | Observance | |
| Tue | Jan 31 | 1995 | Chinese New Year | Observance | |
| Mon | Feb 19 | 1996 | Chinese New Year | Observance | |
| Fri | Feb 7 | 1997 | Chinese New Year | Observance | |
| Wed | Jan 28 | 1998 | Chinese New Year | Observance | |
| Tue | Feb 16 | 1999 | Chinese New Year | Observance | |
| Sat | Feb 5 | 2000 | Chinese New Year | Observance | |
| Wed | Jan 24 | 2001 | Chinese New Year | Observance | |
| Tue | Feb 12 | 2002 | Chinese New Year | Observance | |
| Sat | Feb 1 | 2003 | Chinese New Year | Observance | |
| Thu | Jan 22 | 2004 | Chinese New Year | Observance | |
| Wed | Feb 9 | 2005 | Chinese New Year | Observance | |
| Sun | Jan 29 | 2006 | Chinese New Year | Observance | |
| Sun | Feb 18 | 2007 | Chinese New Year | Observance | |
| Thu | Feb 7 | 2008 | Chinese New Year | Observance | |
| Mon | Jan 26 | 2009 | Chinese New Year | Observance | |
| Sun | Feb 14 | 2010 | Chinese New Year | Observance | |
| Thu | Feb 3 | 2011 | Chinese New Year | Observance | |
| Mon | Jan 23 | 2012 | Chinese New Year | Observance | |
| Sun | Feb 10 | 2013 | Chinese New Year | Observance | |
| Fri | Jan 31 | 2014 | Chinese New Year | Observance | |
| Thu | Feb 19 | 2015 | Chinese New Year | Observance | |
| Mon | Feb 8 | 2016 | Chinese New Year | Observance | |
| Sat | Jan 28 | 2017 | Chinese New Year | Observance | |
| Fri | Feb 16 | 2018 | Chinese New Year | Observance | |
| Tue | Feb 5 | 2019 | Chinese New Year | Observance | |
| Sat | Jan 25 | 2020 | Chinese New Year | Observance | |
Other holidays in January 2014 in United Kingdom
Other calendars
Related links